History of Aisan Games
About 2010 Guangzhou Asian Games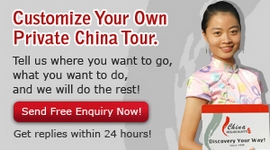 Guangzhou Hotels
Succesive Asian Games
| Session  | Date | Venue |
| --- | --- | --- |
| 1st | March 4 to 11, 1951 | New Delhi, India. |
| 2nd | May 1 to 9, 1954 | Manila, Philippines |
| 3rd | May 24 to June 1, 1958 | Tokyo, Japan |
| Fourth | August 24 to September 2, 1962 | Jakarta, Indonesia |
| Fifth | December 9 to 20, 1966 | Bangkok, Thailand |
| Sixth | December 9 to 20, 1970 | Bangkok, Thailand |
| Seventh | September 1 to 16,1974 | Tehran, Iran |
| Eight | December 9 to 20, 1978 | Bangkok, Thailand |
| Nineth | November 19 to December 4, 1982 | New Delhi, India |
| Tenth | September 20 to October 5 | Seoul, South Korea |
| Eleventh | September 22 to October 7 | Beijing, China |
| Twelfth | October 2 to 16 | Hiroshima, Japan |
| Thirteenth | December 6 to 20, 1998 | Bangkok, Thailand |
| Fourteenth | September 29 to October 14, 2002 | Pusan, South Korea |
| Fifteenth | December 1 to 15, 2006 | Doha, Qatar |
| Sixteenth | November 12 to 27, 2010 | Guangzhou, China |
| Seventeenth | September 18 to October 4, 2014 | Incheon, South Korea |
History of Asian Games
Asian Games, the comprehensive sports competition in Asia, is the biggest sports games in Asia, which is held by the member of Asian Sports Federation by turns. Just like such world-wide sports games as Olympics and World Cup, it is held every four years. Far East Games, the predecessor of the Asian Games, was initiated in 1911 by Philippine Sports Association and since then it was held every two years by turns in Manila (Philippines), Shanghai (China), and Osaka (Japan). It was totally held for 10 times until 1937 when the world war broke out. In 1948, people from Asian sports circles who had taken part in Olympics gathered and suggested to resume the Far East Games in a way that it should be held every four years in a larger scale with a new name "Asian Games". Then the Asian Games will not clash with Olympics. In March of 1951, the first Asian Games was held in India's capital New Delhi with only 489 participants. When it came to the eighth Asian Games in 1978, the participants had increased to more than 4000. Nowadays, Asian athletes have become a force to be reckoned with in the world sports world and particularly China is undoubtedly the country with great achievements in Sports and the outstanding one among Asia countries.
During the 14th Olympics, Summer Olympics in London in July of 1948, people from sports circles in China and Philippines planned to resume Far East Games, gathering the counterparts from other Asian countries for consultation. At that time, Guru Sandy, the leading figure in India believed that Far East Games couldn't well represent the competition level of Asian sports and the Asian people's spirit of union, therefore, he put forward a Asian Games belonging to all the Asian countries. He visited every Asian sports delegation for London Olympics and invited the representatives from 13 countries such as South Korea, China, Philippines, etc. for a conference to establish an Asian sports organization. During it, the relative documents and regulations were drafted and the first Asian Games was agreed to be held in New Delhi in February 1949. (Because of the incident within India, the Asian Game delayed and went on in 1951.)
After the World War II, many Asian countries got rid of colonial domination, regaining independence and liberation and establishing a new regime. As the harm caused by the war faded, people lived a stable life and the sports gradually became popular. Then, the Olympic Games, interrupted for 12 years because of the war, resumed. Under such a historical condition, people in Asian sports circle hoped to set up a unified and authorized Asian sports institution, bringing the Asian sports forward.