2010 Asian Games FAQs
About 2010 Guangzhou Asian Games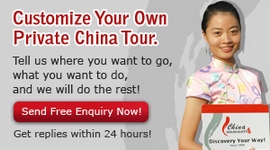 The 2010 Asia Games are scheduled to take place in Guangzhou, China from November 12 to November 27, 2010. The opening ceremony will be held on November 12, 2010 on Haixinsha Island (in the Pearl River) in Tianhe District. It will begin at 20:04 and end at 21:42.  A "lightning" display will be held as part of the opening ceremony.
There will be 473 gold medals given for 42 events, compared with 427 gold medals during 2006 Asia Games in Doha, Qatar. It will have the most gold medals compared with all past Asia Games.
There will be 42 events during the Games, including 28 Olympic events and 14 non-Olympic events. The non-Olympic events are: bowling, table tennis, dancesport, dragon boat, golf, kabaddi, karate, roller sports, rugby, sepaktakraw, squash, wushu, board games and cricket, among which dancesport, dragon boat, roller sports, cricket, weiqi and Chinese chess have been added to the Games for the first time.
It is expected that a total of 7,987 athletes from 45 member countries of the Olympic Council of Asia will participate in the Games.
Besides Guangzhou City, the Games will also be co-hosted by Dongguan City, where boxing and synchronized swimming will be held, Foshan City, where weightlifting will be held, and Shanwei City, where sailing will be held.
You can take subway line 2 at Guangzhou Railway Station and get off at Jiniantang Station.  Then walk about 170 meters to Shizonggonghui bus stop. Take bus 293 and get off at the Linjiang Avenue Central stop after 15 stops. Walk on about 170 meters and you will see Haixinsha Square.
The ticket price varies according to events, dates and venues. There is no detailed price table at the moment. The ticket price for the opening ceremony ranges from CNY 1600 (USD 240) to CNY 6,800 (USD 1,000). The ticket price for an event ranges from CNY 10 (USD 1.5) to CNY 1600 (USD 240). There will be an estimated 2 million tickets sold to the public. The average ticket price is CNY 200 (USD 30). Visit the 2010 Asia Games official website for more ticket information: https://ag.tickets.gz2010.cn/AGTicketing/27243/HTML/EN/main.html?lang=en.