Opening and Closing Ceremonies
About 2010 Guangzhou Asian Games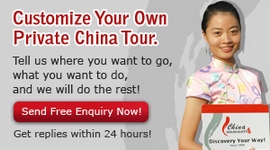 Opening and closing ceremonies naturally is a part of the official side of any Asiad. The opening and closing ceremonies are to be held on Haixinsha Island (海心沙, hǎi xīn shā), a tiny island in the Pearl River Estuary with ship-shape looking down from the air. It is located between Guangzhou Bridge and Liede Bridge in Tianhe District, and the eyot of the Pearl River, Haizhu Island (海珠岛) is lying to its south.Guangzhou metro line 3 goes through Haixinsha, and the APM (Automated People Mover) has set up Haixinsha Stop.
The opening ceremony of the Guangzhou 2010 Asian Games on Haixinsha Island will begin precisely at 20:00 (08:00 PM) on November 12, The organizer and director of the opening ceremony, Chen Weiya said, including some state-of-the-art pyrotechnics, and other highly secret, not-to-be-unveiled-in-advance stuff, the opening ceremony will knock your socks off. For the Beijing 2008 Olympic Games. Chen Weiya served as the assistant director. There will be a conventional light show, plus a show that Chen described as a "lightning show" (think of an electrical storm that shimmeringly lights up the clouds on a dark night). The latter show will commence at 21:42 (9:42 PM) sharp, said Chen, so you would better be in place at least by 21:41.
The closing ceremony will commence at 20:06 (8:06 PM) on the 27th of November and will consist of an operatic tribute to the diversity of Asian culture. What's more, the official flag will be devolved on the South Korean organizers of the 2014 Asian Games, which will be held in the city of Incheon.