China Highlights' 2012 Exploits (Corporate and Individual)
China Highlights works hard to create unique China tours with unforgettable memories. Below are a collection of our accomplishments in 2012 that show we have an energetic and professional team striving to satisfy you with a great China experience.
Corporate Exploits
China Highlights, a branch of CITS Guilin, specializes in tailor-making tours of China to your requirements. Receiving plenty of complimentary comments and feedbacks from our customers, China Highlights plays an important role in tourism industry.
China Highlights Awarded by TripAdvisor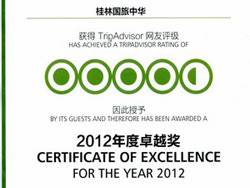 Because of the exceptional ratings by travelers over the past years, China Highlights was awarded an "Excellent" rating for the year 2012 from TripAdvisor. It is an annual award for tourism companies and attractions that enjoy the best reputation with a rating of at least 4.5.
Being a member of TripAdvisor, the biggest and the most popular travel forum, China Highlights takes your suggestions seriously and works hard to offer you first-class service.
China Highlights Features in World Travel Market 2012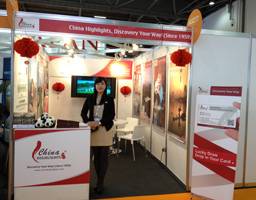 China Highlights was invited to participate in one of the world's most influential global travel events, "World Travel Market" in London, from 5th to 8th November, 2012. China Highlights' popular tours, alongside videos of learning Chinese cooking and making Chinese kites were exhibited in the market. China Highlights gleaned lots of practical advice from the experts concerning many aspects of the travel industry, like airlines, cruises, hotels, and networking. And we will put our knowledge to our work to provide you an optimal service.
China Highlights Attended the 6th UNWTO/PATA International Forum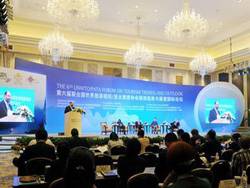 On October 12, 2012, the 6th UNWTO/PATA International Forum focusing on tourism trends and outlook was successfully held in Shangri-la Hotel in Guilin. China Highlights was honored to be invited to attend this grand forum, which was a precious opportunity to learn from the experts and scholars. As a leading online travel operator based in Guilin, China Highlights has developed onto the global stage, and ranks high in the tourism industry due to the plenteous positive feedback from our customers. China Highlights puts great effort into offering you outstanding and considerate service, and creating unique tours of China with lifetime memories.
CITS Guilin Continues PATA Membership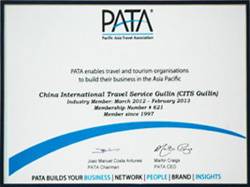 CITS Guilin has continued membership of PATA since 1997, and has received PATA certification recently. China Highlights, a division of CITS Guilin, is also an independently registered member of PATA (please see: http://www.pata.org/Members/621). PATA (Pacific Asia Travel Association) is a professional association focusing on the development of the Pacific Asia travel and tourism industry. With its PATA membership, China Highlights has contributed to and benefited from improvements in the quality of travel and tourism in the Pacific-Asia region.
China Highlights — A Trusted Partner with PayPal
In PayPal's "Greater China Exporter's Index", November 2012, China Highlights was featured as "a trusted partner", after honoring its partnership with PayPal for eight years. China Highlights and our customers have benefited a lot from PayPal, which is one of the most influential providers of secure online payment.
Individual Exploits
We at China Highlights devote ourselves in providing the best service to you. We try our best to solve any problems in your trip to China, and care for you pricelessly.
Eva Wang — Sends Love to Children in Need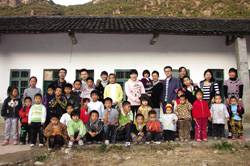 As a socially responsible company, China Highlights cares about disadvantaged groups, especially children in need. China Highlights has held several public charity activities, including giving a helping hand to the "Family of Love" regularly.
"Ostrich Charity Plan", a public charity activity organized by Eva Wang, a travel advisor at China Highlights, is strongly supported by China Highlights' staff members and leaders, showing their care and love through donating money and visiting the children voluntarily.
Kim Huang — Fought with Heavy Rain in Beijing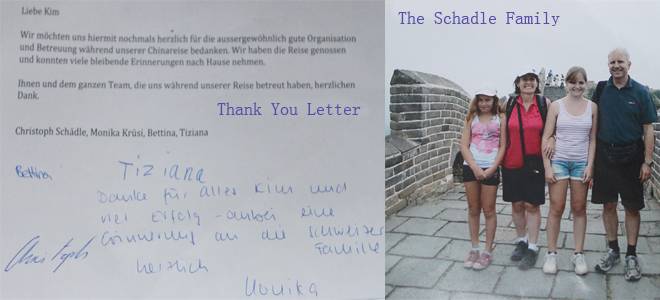 On June 24, 2012, Beijing was pelted by a heavy rain. A mass of passengers were in panic, and stuck in the Beijing railway stations, including the Schadle family from Germany, clients of travel advisor Kim Huang.
After learning there weren't any trains leaving Beijing, Kim Huang quickly booked a hotel for the Schadle family. In order to put the family at ease, she stayed up liaising with the local agency to make adjustments to their itinerary. After the Schadle family returned home, they were very appreciative and grateful that Kim Huang helped them so quickly and proactively in their hour of need.
Ruru Zhou — Invited to Contribute to Famous Magazine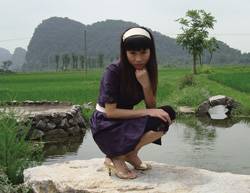 China Highlights is one of the leading online travel operators in China, and enjoys a strong reputation in the tourism industry. Not only the customizable tours, which are our specialty, but also the first-hand travel information, provides a great service to travelers.
Ruru Zhou, a talented and accomplished editor at China Highlights, has several years' experience in offering the most useful travel information to travelers. She was much honored to be invited by the famous magazine ReadMe to write an article for them.
Karen Yang — Earns China Highlights a Recommendation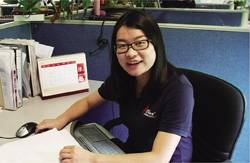 "Increase access to the authentic, the good, and the beautiful to create the best China tours" is one of China Highlights' values. China Highlights not only aims to make unique China tours with lifetime memories, but we also try our best to share China's real beauty and culture with the world. Karen Yang, a travel advisor at China Highlights, demonstrated this value well with her Jewish customers.
After learning of China Highlights through the friends, Judith Faitek contacted and booked an 18-day China tour with Karen. Because of changes to the customer's holiday and rejection of the Tibet permit application, Karen made several calls to Judith about changes to her itinerary. After the trip Judith was very satisfied, and posted her compliments on a famous American travel magazine "International Travel News" regarding Karen's considerate service.
Mercier Zeng — Went Beyond the Call of Duty & Never Gave Up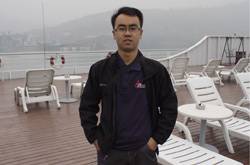 In order to improve our credibility, China Highlights has extended itself in many circles, including joining PATA (Pacific Asia Travel Association). It is a general rule that a company can only register with PATA once, and the marketing department of CITS Guilin had already done so.
But the spirit of persistence told Mercier not to give up easily. After several calls and emails with the headquarters of PATA in Thailand, China Highlights successfully got our logo registered on the official website of PATA (see: http://www.pata.org/Members/621). 
Carol Wang — Priceless Care & Help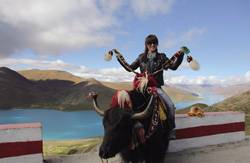 Having learnt that Guilin was a popular summer destination and easy to travel by themselves, Yves and Claire made their way to Guilin after their Yangtze and Yellow Mountains tour booked with China Highlights. During the trip in Guilin, Yves's aero-otitis got worse and needed treatment urgently. No one could offer help at that moment, so they called Carol Wang for help, the China Highlights travel advisor who was in charge of their Yangtze & Yellow Mountains tour.
After learning of the situation, Carol visited them in their hotel, and contacted a hospital in Guangzhou where Yves could receive better medical care. During the four days Carol allayed their worries, and gave them help by accompanying them through the ordeal and being their interpreter.
In addition, Carol managed to buy two train tickets leaving Guangzhou, which were hard to get during the peak travel season in China. A simple and sincere "Thank you" from Yves and Claire meant a lot to Carol after her priceless help and care.
Karen Yang — Made the Best of a Yangtze Tour Tragedy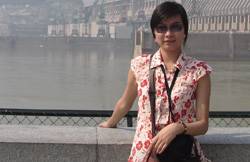 Their Yangtze tour in November 2012 was a wonderful experience for Lynne Visser and her husband, Andre, who sadly passed away on the cruise. Lynne was brokenhearted faced with this terrible event, and it was hard to deal with in a foreign country. At this sad and emotional juncture Lynne asked their travel advisor Karen Wang for help.
Karen was so sad to hear this devastating news, and started to make calls and emails for everything that was needed to let Andre rest in peace in China. After a series of complicated processes Lynne took her husband's ashes back home successfully. In her thank you letter Lynne said, "We had a wonderful time in your country, and my memories will always be of how happy my husband was."
Shen Huiwen — Made Do Without to Make Convenience for Others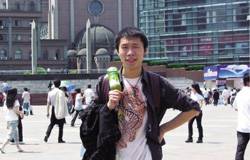 Good SEO (search engine optimization) half done can have a negative effect on website usability. Wrong links have a bad influence on the quality and rank of a website. Checking out, correcting, and deleting wrong links have occupied a lion's share of SEOers' daily work, which can be tiresome or tricky.
In his spare time Shen Huiwen devoted himself to discovering convenient ways to improve the efficiency of SEO. After several months' endeavor he created an auxiliary software, which made link work convenient for SEOers, and won positive feedback from other staff members. Our value "Do without" has been interpreted by him perfectly.
Yin Chengcheng — More Thinking Brings Out a Better Solution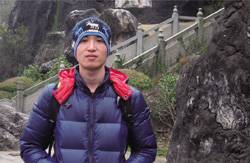 It is not safe to use a free-acting server to visit foreign websites, because private and confidential information may be revealed inadvertently, and also the loading rate is slow. In order to solve the above problems, YCC created a new regulated server, which is safer and much easier to control.
Although making a new tool is not difficult to web developers, YCC took it seriously, and spent lots of time studying and searching the materials intensively. Thinking differently and concentrating on the desired outcomes brought a better solution!