Community Projects

Since beginning business in 1998 China Highlights has been active in community activities. We have formed a partnership with Helping Hands Volunteer Association, and donate money to help disadvantaged children in a local orphanage each year. We also help kids in poor areas, and have donated clothes to people who need clothes to keep warm in winter.
China Highlights Gives a Helping Hand
Staff and management at China Highlights are very proud and happy to be able to play a part in improving the lives of disadvantaged children in our local community. China Highlights has formed a partnership with local NGO, Helping Hands Volunteer Association, which operates a residential care facility to assist orphans in our community. Read more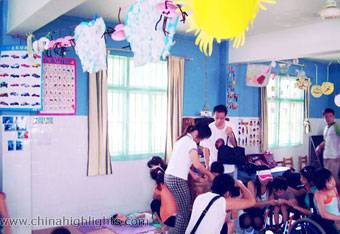 China Highlights staff visit the House of Love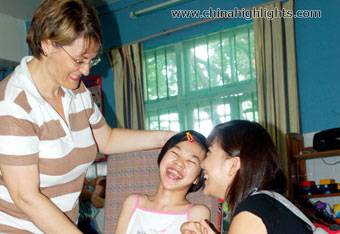 China Highlights' Natasha with a child in the House of Love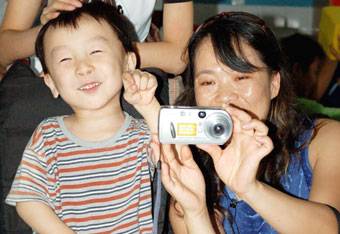 Playing with kids in the House of Love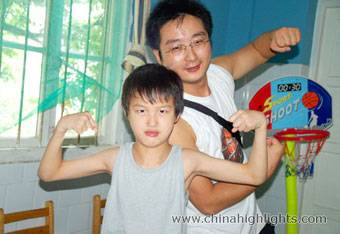 China Highlights staff play with children in the House of Love
Helping Kids from Poor Families in Remote Areas
China Highlights staff have visited schools in the mountainous areas of Guangxi several times. Each time we have brought books, notebooks, pens, and small gifts to poor children, and played with them. See photos below of our visit to a remote primary school in Xing'an county, Guilin.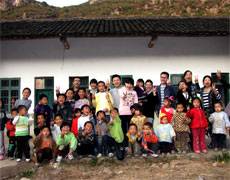 China Highlights staff and rural school children and teachers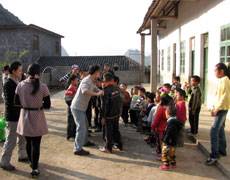 The kids were excited to see us.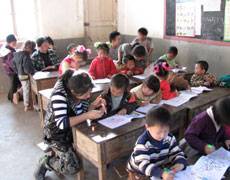 Helping the school kids draw pictures.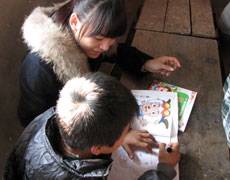 Helping children draw pictures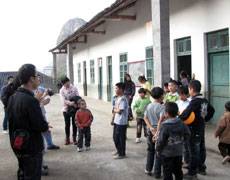 Playing with the children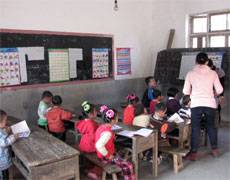 Playing with the children
Environmental Work and Charity Donations
Six China Highlights staff drove to a remote area to plant 52 osmanthus trees on a bald steep hill on Arbor Day 2012. It is the second time that we planted trees.
China Highlights also donated warm clothes to children in Southwest China's Sichuan Province last year.
Planting trees to add more green to the world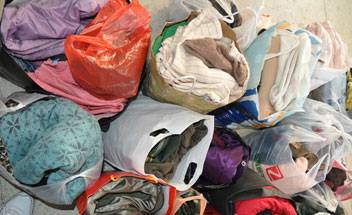 Clothes donated by China Highlights staff to be sent to those in need in Sichuan.