Suzhou Tour Guide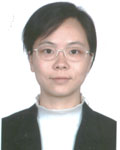 I was born in Suzhou and have been living here for over 26 years. I love my hometown--Suzhou, and I want to show it to people from all around the world. This is why chose to be a local guide 4 years ago when I graduated from Suzhou University. through my experiences I feeL that I even made my tourists love Suzhou. Each time I got this feeling, I know I'm going to keep on doing this job!
Licensed tour guide
Majored in English
---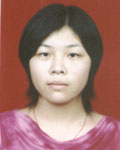 It has been my long-cherished dream to become a tour guide. It is my favorite to do a job close to nature that I can breathe the fresh air and enjoy every sounds from nature. I am also proud of introducing our great history and culture to my overseas friends. After four years comprehensive study of English, I have good communication skills in English. When I had found a job as a tour guide I felt like my dreams had come true. As a diligent person with eager-to-learn character, I soon got into this role with ease. After a year and a half experience, this job means more than a job to me, instead it has really become my life style-I enjoying every moment that I spend with my guests. At the same time, this job proves to a rewarding and enjoyable, because most of my friends are friendly and kind-hearted which give me the biggest motivation to make progress. I always believe that if you do the right thing with a good mindset, you may not succeed in a short term, but if you continue to do so, you will definitely have a great achievement.
Licensed tour escort
Majored in English
---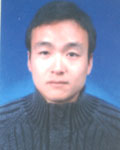 My English name is Cook. Shang is my Chinese name. The second dynasty in China is named Shang. So I am the descendant of that dynasty. Unfortunately Shang dynasty only lasted for about six hundred years. But I'm proud of that history, and I'm proud of my name.
   Shang dynasty was about four thousand years' ago. China has over five thousand years history. When you travel in China with China Highlights, please do not go to only travel sites, but also you should pay attention to interesting histories of different cities in China.
As a guide, I will try my best to make a wonderful trip for you. After that you will know more and more about China, its history, Culture and much more. That is why China is so enchanting country you'd like to go. So act now! I'm waiting for you in Suzhou.
Licensed tour guide
Majored in English
---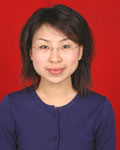 I graduated from Suzhou Science and Technology University where I majored in English. Since my mother was an English teacher, maybe I inherited the gene of love for English. I would indulge myself in watching Prison Break or movies like The Incredibles again and again. Moreover, I myself like travelling and outdoor sports very much. They always remind me of the spirits of teamwork and refresh my enthusiasm. I think the perfect and most desirable jobs in the world are those that provide space for people to combine their passion and pleasure together. That is why I want to be a tour guide. My aim is to be better, since I believe there is no forever-lasting the best.
Licensed tour guide
Majored in English
---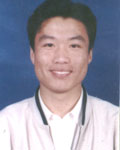 I am major in English & Tourism Management from Southern Yangtze University. After four years systematic and professional study and solid working experience as tour escort, it has given me the skill and ease to do mt job well. Tour escort is my favorite job! I love tourism as a rising industry just like a soaring bird being attach to blue sky.
As a Chinese, I'm proud to show my colorful homeland to everyone with best passion and open arms. As tour escort, I'm honed to help everyone understand more about my romantic motherland.
Licensed tour guide
Majored in English
---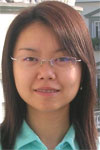 I studied tourism management for 4 years in Suzhou University. As a native of Suzhou I love my hometown very much. These two elements made me a professional English speaking tour guide. I enjoy showing my guests around Suzhou and helping them understand the Chinese culture. My motto is 'Try my best to do better.'
Licensed tour guide
Majored in Tourism Management
---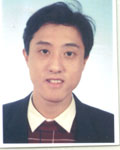 I'm from Suzhou, a city which neighbors Shanghai, in the middle of china's Yangtze River Delta area. With 6 years experience as a tour guide, I'm well prepared and eager to show people from the entire world around this area, especially my hometown, which has long been reputed as "the paradise on earth". If you don't believe, please come with me, come with China Highlights and check by yourself. Seeing is believing.
Licensed tour guide
Majored in English
Traveling to Suzhou?
- Top - or Back to Meat the Team