Indulge Your 5 Senses in Beijing
To immerse yourself in China is to experience it in every possible sense of the word, pun intended, and nowhere is that more possible than Beijing, where history, culture and modernization mesh, collage and birth an experience that can truly consumes the senses.
Good Taste
Beijing Roast Duck
Most visitors to Beijing have tried some watered down version of Chinese cuisine. If you travel with China Highlights you can discover the genuine, rich flavors of China can all be experienced in the capital. From the spice-lovers to those with a sweet tooth Beijing's got it covered. The world famous Quanjude restaurant and its Beijing Duck, native to Beijing, and Kung Pao Chicken's and Sweet and Sour Pork's original succulence are best experienced in the capital.
Getting in Touch
Getting a feeling for Beijing isn't that difficult a task because there are so many different ways to experience it. Jingling Hutong offers blind masseuses whose fingers melt into the cramps and tight knots in the back and neck. If looking for something more stylish try foot masseuses and no they don't massage your feet, they massage with their feet. See Traditional Chinese Massage.
Acupuncture relieves every ailment from high blood pressure to insomnia, but it takes a Chinese doctor with expertise and experience. Tourist hoping to take a stab at it can try one of the many Wangfujing, foreign-friendly, acupuncture establishments.
Cupping is one of the most unique styles of Chinese health and relaxation treatments. Where heated glass "cups" are placed on the back, creating a suction-like reaction, toxins are removed from the skin and body, as well as lulling the clients into a nirvana of relaxation. Located in every corner of the city, the Hongyitang hospital stands out among the rest, as well as the cupping centers in Guomao and Wangfujing.
Scent of a City
The perfumed scents of Fragrant Hill take most visitors off guard. Beyond hearsay and exaggeration the trees on these, a peak short of mountainous, hills, surpass expectations with a genuinely fragrant smell. Far flung from the artificial and chemical mixed odors found in perfumes and air fresheners, Fragrant Hill offers a smell, unique, alluring and natural; a strong draw to locals and visitors alike.
Won't Believe Your Ears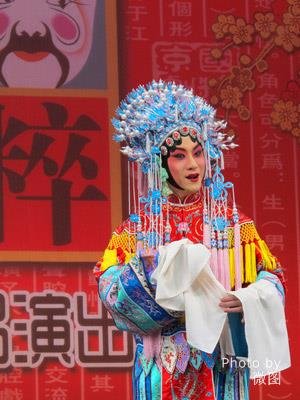 Peking Opera
You've heard nothing like it before. The voices of Peking Opera vocalists resonate though the halls of the Prince Gong Mansion, Huguang Guild Hall and so many other theaters and take a hold of their listeners. The most coveted post for a singer in the country draws the most talented vocalists in the most competitive filter in the world; the result: a sound that hangs on the ears like an acoustic souvenir, a cultural experience not soon to be forgotten.
Seeing is Believing
Saving the most lavish for the last, Beijing's sights and scenes are vibrant, diverse and ever-changing. Historical sites remain Beijing's forte. The Great Wall spans mountain ranges, the Forbidden City's hidden beauty and ancient architecture astound, then there's Tian'anmen Square, the Summer Palace, the Temple of Heaven, the Lama Temple, and there is so much more to see that one literally has to see it to believe.
Questions and Answers About Indulge Your 5 Senses in Beijing
April Offer $25 Coupon
Send your inquiry before Apr. 30, 2014, and we will email you a $25 coupon.
The coupon is valid till Dec. 31, 2014, for paying tour packages worth $250 or up.
The coupon cannot be used for paying flight tickets, train tickets, hotel rooms and day trips.
Travel Advice or Question? Ask us here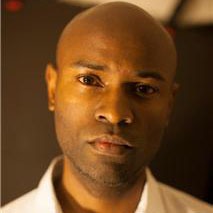 China Highlights
Beijing Travel Guide