Why Visitors to Beijing Just KEEP COMING BACK
Before you ask yourself why should I travel to Beijing? You might ponder upon why so many travelers keep coming back? Records from tourism bureaus in Beijing and other Chinese destinations like Shanghai, Tibet and Yunnan reveal that thousands of tourists year after year return to these same places. Beijing in particular has a long line of loyal visitors. So what keeps them coming back?
There's So Much to Do!
The volume of sites, shopping and cuisines can be intimidating, but it's also the first reason visitors can't keep their teeth out the luscious capital. Beijing is a monster of a city. 20 million locals, 16 massive districts and 17,000 square kilometers full of modern to ancient sights and vistas that would decorate any facebook photo album ten times over.
These Include:
Golden Resource Mall
China's Modern History Museum
Sakura Preservation Park
The National Library

And these are just are just a mere few of more than 900 attractions or government protected sites. Many Beijing locals haven't seen them all. See Beijing Attractions. The options are literally endless and there's sure to be something that appeals to all walks of tourists.

Broken into 5 ring roads the city has more to see than stars in the sky. The first ring is the center of tourism: China's Modern History Museum, the mysteries of The Forbidden City and the world famous Tian'anmen Square.

The second and third rings are rich with shopping centers like Golden Resource Mall, the largest in the Asia, international restaurants, including the Diao Yu Tai Restaurant, regular host to President Barack Obama during his Beijing visits and nightlife like Vics and Mix in the Sanlitun bar and club center.

The fourth and fifth rings allow visitors to enter the peaceful and mountainous views of the country side. Fragrant Hill, the city's most visited hiking and camping locale as well as the breath-taking Sakura Preservation Park both serve as escapes from the bustling city center streets.

Diverse Retail

There is also some of the most diverse shopping anywhere in the world. The Ya Show Shopping Center, Zoo Whole Sale Market, and Silk Market offer some of

the world's hottest brands at the world's cheapest prices. Definitely stops for any shopper with a taste for luxury brands.

On both the Wangfujing Shopping Street and Qianmen Street one can find a variety of ethnic souvenirs that range from Tibetan prayer beads to Mao Era memorabilia. Zhongguancun, dubbed China's Silicon Valley, offers cheaper than ever wholesale costs on top-brand electronics with a little bargaining.

Ancient and Modern Culture

The juxtaposition of modern and ancient structures and culture is not just one of the most astounding spectacles on the city's landscape but it also keeps foreign tourist coming back.

A five hundred year old hutong nestled under the shadow of a towering skyscraper or a high-tech super-modern structure across the street from an ancient empirical palace is an awe-inspiring treat that never get old. This in addition to the lightning-fast city development and construction keep the face of Beijing under an unending facelift; tourists return to something new each year.

Population Advantage

Many travelers worry about the number of people in the city but unlike most overcrowded metropolises Beijing has what is called a population advantage.

The 56 ethnicities from every corner of the country are concentrated in the city, making it not just the political but cultural capital as well. Cuisines and tastes that are foreign to even the Beijing locals tempt tourists to return even before finishing their meals.

No matter what part of the city tourists find themselves in, Beijing will offer enough culture and history that even a detailed tour is just an inkling of what is offered. This is what keeps visitors coming back to Beijing, like the exotic ethnic cuisines, it so good that they're never full.

(All credit for images in this article goes to publicdomainpicture.net.)

Return to Beijing with China Highlights
Questions and Answers About Why Visitors to Beijing Just KEEP COMING BACK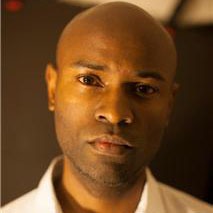 China Highlights
Beijing Travel Guide