Beijing on a Big Budget
First class comfort and service isn't just limited to the flight. Explore the exclusive resorts and secret escapes that reveal Chinese luxury in the city with the most billionaires in the country. Prepare yourself for an imperial experience that would make any emperor jealous
Gourmet
The luxury and prices of these restaurants can no longer be called food; the tantalizing tastes and refreshments can only described as gourmet. The stunning interior design of eateries like Maison Boulud, Beijing Bistro or Duck de Chine (recommended by CNN) is an appetizer in itself. The exotic ingredients and spices, never before seen by Western eyes, breathe life into any Beijing experience but they do come with a price tag. The cheapest of these dinners for two costs over 500 Chinese yuan, that's nearly $100 dollars per couple.
Beijing Bistro: 26A Xiao Yun Road, Chaoyang District
Maison Boulud: Ch'ien Men 23, 23 Qianmen Dong Da Jie, near Guangchang Dong Ce Lu; +86 (10) 6559 9200
Duck de Chine: 1949 The Hidden City, Courtyard 4, Gongti Bei Lu, near Nansanlitun Lu;+86 (10) 6501 8881
The Resorts
Escape the tourists' rat race. Stop chasing China's history through the enormity of the city, for just a moment, and enjoy the R&R of your true vacation. Blind masseuses will pour their fingertips into visitor's pains and cleanse them. Saunas and hot spring baths in unique bamboo settings place visitors' minds at ease. Chinese mud and grass paste skin cleansing, acupuncture and cupping treatments all set visitors on cloud nine.
Skyline Resort: Xiao Yuan Shang Cun 150, Qinglonghu Town, Fangshan, Beijing
Purple Jade Country Club and Resort: 1 Purple Jade Road East, Beijing
Loong Palace Hotel & Resort: Huilongguan, Changping District, Beijing
The Nightlife
With the explosion of the Chinese economy so does the pre-cultural revolution culture of hierarchy and financial elite locales. Invite only film premieres, concerts and special events are perfect examples.
Tickets to the National Center for the Performing Arts already costs a pretty penny but front row seats to the Broadway-style, Chinese cultural performances can easily go beyond a thousand of RMB. Tianqiao Acrobatics Theatre similarly offers visitor a spectacle of uniquely Chinese performance art but at a price.
2 West Chang'an Avenue, Xicheng District, Tel: (010) 6655 0000 Website: www.chncpa.org

Cost of entry in clubs like Vics or Mix Club in Beijing already makes them a financially exclusive club for the affluent in and around Beijing. Yet within its hallowed walls VIP areas, with Champaign, exotically furnish and designed interiors, international DJ and famous guests like Jay Z, often house Chinese celebrities, and bigwigs. Rub shoulders and clink glasses with the movers and shakers in the country.
Vics Club: Workers Stadium North Gate, Gongrentiyuchang Beilu, Chaoyang District, Tel: (010) 5293 0333, Website: www.vics.com.cn
Mix Club: Workers Stadium North Gate, Gongrentiyuchang Beilu, Chaoyang District, Tel: (010) 6506 9888
The Hotels
The luxury of 5-star hotels has a different definition in China. With a population of nearly one and a half billion the service and human resources are boundless. Examples include The Aman at Summer Palace which resembles a resort-living and The Park Hyatt Beijing where everything from the mattress to the tiles on the bathroom floor are made from the most expensive materials.
Having said that, the pinnacle of luxury in Beijing is the Pangu Hotel. Forget five stars; this one's got seven. Overlooking the Olympic Village and the breathtaking cityscapes visitors to the Pangu have so much more than the view. With its own five-star restaurants (with an 's'), theater, gyms and resorts, it is a destination of foreign diplomats and local celebrities.
Pangu 7 Star Hotel Beijing: 27 Central North 4th Ring Road Chaoyang District, Beijing 100101, P.R.China Tel: +8610 5906 7777 Reservations: +8610 5906 7000
The Aman at Summer Palace: 1 Gongmenqian Lu, Summer Palace, near Tongqing Jie +86 10 5987 9999, room rates: from RMB 4,000
The Park Hyatt Beijing: 2 Jianguomenwai Dajie, near Dongsanhuan Zhonglu +86 10 8567 1234, room rates: from RMB 2,100
The Tour
China Highlights offers exclusive insight and access for travelers of all financial levels. It remains the luxury site of the Chinese tourism industry, with a history of entertaining the world's top VIPs, and experience spanning 60 years. A trip in Beijing's "first class" can cost visitors hundreds, even thousands depending… but the memories… priceless.
Questions and Answers About Beijing on a Big Budget
April Offer $25 Coupon
Send your inquiry before Apr. 30, 2014, and we will email you a $25 coupon.
The coupon is valid till Dec. 31, 2014, for paying tour packages worth $250 or up.
The coupon cannot be used for paying flight tickets, train tickets, hotel rooms and day trips.
Travel Advice or Question? Ask us here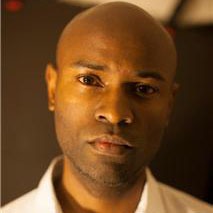 China Highlights
Beijing Travel Guide