Most Romantic Places and Activities in Beijing
Cities like Florence, Honolulu and Paris horde their labels as romantic cities, yet Beijing offers just as many romance-related sites, and far larger numbers of spectacular hotels. Whether it's the first honeymoon or an anniversary, just bring the love and let Beijing do the rest.
Dragon Boats
Imagine, a moonlit lake, a lantern lit dragon boat, two champagne glasses, even more champagne bottles, hors d'oeuvers and your loved one nuzzled in your arms. In Sichahai Lake it's simple to rent a boat with a licensed navigator who blends into the background. Leaving just you, that special someone and flow of new memories. Minutes from Houhai in the city center, Sichahai Lake will make him or her want to marry you all over again.
Horse and Carriage Tours
Picture, traveling atop the twirling wheels of a carriage and the drum of a horse's hooves on cobble stone roads arching over still ponds and winding around living streams. The low-populated suburbs of the Miyun offer a seclusion hard to find in the city center. A sprawl of trees arching down from either side of the road dousing the path ahead with shade and dimming the light into an evening-lit setting for two in Miyun in the northeast of Beijing.
Hotels
Envision, floating atop feathered sheets and pillows, stepping on satin like carpet and swimming amid the bubbles of a jocose. The five stars of Beijing hotels are well earned. The heightened number of luxury hotels leads to heighten standards and competition in the capital. Multi-lingual staff offer a number of specialty services from international menus for room service to in-room massages.
Restaurants
Visualize, a private candle lit dinner overlooking the city below. The staff is an order off of invisible, providing an assortment of courses and cuisines that are only appetizers to the main course: slow roasted, well marinated duck, fish and more desserts than your taste buds have room for. Try Duck de Chine for duck and other Chinese cuisine, (Gongti Bei Lu), Aria for Western cuisine (China World Hotel, 1 Jianguomenwai Dajie), and Maison Boulud (23 Qianmen Dong Da Jie) for everything else.
Get Away
Beyond the commotion of the city lies scopes and vistas that make your eyes water. Sunrises and sunsets on the jade hued hills are the perfect beginnings or ends to a romance filled day. From the snow doused peaks in Changping to the rolling hill tops of Fragrant Hill, Beijing offers countless views for two.
Baiyihu offers visitors an escape from the gray city pavements to the flourishing pinks of the Sakura Flower garden, formerly only native to Japan. Lose yourself among the bamboo forest, the drizzle of Sakura petals and the breeze pushing off of its lake. Located in the Southwest of Beijing, a stone's throw from Gongzhufen, Baiyihu redefines romantic vistas and will redefine your perception of Beijing.
Beijing is a well-known ancient city with a long history, rich cultural heritage and scenic spots such as palaces, temples and gardens. Also, there are some romantic places for lovers to visit. The following are the five most romantic places in Beijing, from a Chinese point of view.
The Place (世贸天阶)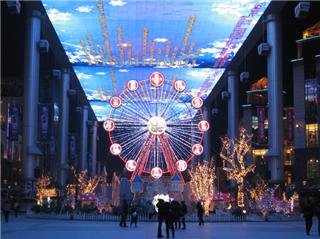 The Place
The Place is situated on the east of East Bridge Road, Yingbin Avenue, in the western Beijing Center Business District.
The most well-known thing there is the LED screen named "the Sky Screen" which is the first one in Asia, and the second largest electronic screen in scale in China. The Sky Screen is about 250 meters long and 30 meters wide, costing $250 million in total.
Technologically, the Sky Screen is more advanced than Viva Vision in Las Vegas, and ranks as number one. With its wonderful colors and the fashionable and perfect acousto-optic combination, the Sky Screen, as a marvelous sight, attracts floods of visitors and brings more business to the district.
The Place, maybe a little drab and dour by day, is transformed at night because there is no video showing on the LED screen during the daytime. The brilliantly colorful LED makes the Place the brightest star in the district. Kissing under the LED screen at night will be a great experience for lovers.
If you visit the Place at night, you may be moved by seeing someone proposing to the one he or she loves. Imagine expressing your love or proposing under the Sky Screen, especially on Valentine's Day; what a romantic scene it would be and one worthy of recalling all your life.
Opening hours: 10am-10pm
Ticket: free
Location: 9 Guanghua Road, Chaoyang District (close to East Bridge Road) 朝阳区光华路9号,近东大桥路
Transportation: take bus 28, 43, 120 or 126 and get off at Fangcaodi (芳草地) or the south of Fangcaodi (芳草地南); or take Subway Line 1 and get off at Yonganli (永安里), then walk toward the north from Exit B; it's about 15 minutes' walk.
798 Art Zone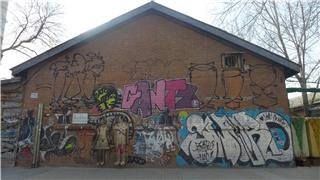 Graffiti in the 798 Art Zone
In the north-eastern corner of Beijing stands an art district named after a factory founded in the 1950s. It is known as 798 Art District, also called Dashanzi Art District because of its location in the Dashanzi area, Chaoyang District, covering an area of more than 600,000 square meters.
With unique eyes, artists from cities around and outside Beijing have gathered there since 2001. They decorated the original factory buildings based on their original Bauhaus style which later became special and distinctive studios or exhibition rooms for their creations and products.
Now, 798 Art District has become the new landmark of urban culture in Beijing which has aroused the attention of the media at home and abroad and has got a lot of publicity. If you are a hipster, then 798 Art District, transformed from the old factory, is a must-see.
Opening hours: 10am-5pm
Ticket: free
Location: 4 Jiuxianqiao Road, Chaoyang District (北京市朝阳区酒仙桥路4号)
Transportation: take bus 401, 420, 405, 909, 955, 991 or 998.
Beijing Chateau Changyu AFIP Global (张裕爱斐堡国际酒庄)
Beijing Chateau Changyu AFIP Global is situated in Miyun County, occupying an area of more than 1 million square meters. It was founded by Yantai Changyu Pioneer Wine Company Limited, financed with investments from the United States, Italy and Portugal.
The main buildings there are classic European castle-style buildings. The chateau is a great location, combining history and romance perfectly. Wine is not the only thing they offer you, and the wonderful scenery there will make you linger on with no thought of leaving.
It is surrounded on three sides by low wooded mountains. The surrounding mountains are not high, but stretch away in an orderly fashion. The birds chirp merrily at the tops of the trees, taking you closer to nature. Once entering the chateau, secluded paths and the picturesque style of the castle make you feel as if you have entered a fairyland.
There are five main architecture groups: the main building, wine cellar, reception building, service building, and a European-style town. It is a comprehensive chateau where you can not only freely experience grape planting, picking and its brewing process, but also get to know the general culture of wine in Europe and how to taste and appreciate the wine.
Opening hours: 8am-5pm
Ticket: 60 yuan per person
Location: Dongbaiyan Village, Jugezhuang Town, Miyun County, Beijing (北京密云县巨各庄镇东白岩村)
Transportation: take bus 980 at Dongzhimen Long Distance Bus Station, get off at the terminal, and then walk towards the south at the crossroads for about 1,000 meters.
The Most Romantic Place- Shicha Lake (什刹海)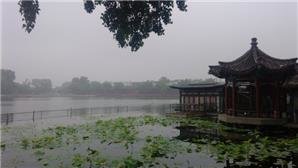 Shicha Lake, 'Sculpting in Time' in Fragrant Hill Park and a carnival during a summer night are recognized as the top three romantic places to be in Beijing. However, the romance is different for each place.
In Shicha Lake scenic area, standing on Yinding Bridge which connects Houhai Lake with Shicha Lake, people can have a fine view of Western Hill. At the same time, they can enjoy the leisurely music played on an erhu, a two-stringed Chinese fiddle. What a fantastic experience!
Besides, wax lamps on the water, beautiful girls walking by, and the landscape along the lake all make Shicha Lake more attractive and charming. No wonder some people think that Shicha Lake is the most romantic place in Beijing.
The sculling boat (摇橹船/Chinese gondola), was built based on the image of a painting called 'Along the River During the Tomb-sweeping Day', one of the ten famous paintings in China. The over 50-meter-width painting records the urban life of people in the 12th century. There are more than 550 figures, nearly 60 animals such as cows, mules and donkeys, 20 vehicles and bridges, and more than 20 boats of different sizes.
In summer nights, with neon lights on both sides, tourists get on the boat at the pier to begin their night-time travel. The bow light is an old-fashioned hurricane lamp. A pretty musician sits at the front of the boat, playing soft and light music. The air is full of romance and it's as if you were boating on Qinhuai River with the sculling sound and the light flickering on the water.
It is a pleasant experience to appreciate tea on a sculling boat floating under Yinding Bridge while enjoying the rich cultural landscapes and folk life on both sides.
Best months for traveling:
May, September or October. (It is very hot in summer and cold in winter, and it is windy and dusty in spring. Autumn is the best season to visit due to its agreeable climate).
Things to do
In Shicha Lake scenic area, you can enjoy the lotus, circle Lake Island (湖心岛), visit the Drum and Bell Tower, watch the Flood-Control Beast (镇水兽), stroll to time-honored shops, enjoy the mountain view on Yinding Bridge, visit Watching Sea Building (望海楼), Wild Ducks Island (野鸭岛) and the former Residence of Song Qingling, and then have a delicate snack at Nine Gates Snacks (九门小吃).
Location: south-west of Xicheng District (西城区西南河沿)
Transportation: take bus 13, 42, 107, 111, 118, 810, 823 or 850 and get off at the Beihaibeimen (北海北门).
Nanluogu Xiang (南锣鼓巷)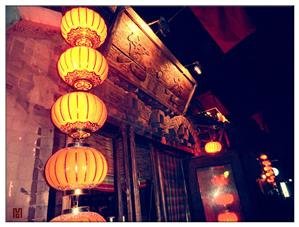 Nanluoguxiang Hutong
Nanluogu Xiang is one of the oldest blocks in Beijing, on the list of 25 areas for historical preservation. The north and southbound alley is 786 meters long and 8 meters wide, connecting Drum Tower East Street on its north and Di'anmen (地安门) East Street on its south.
Nanluogu Xiang was built in 1267 when Yuan Da Du was completed. It is the only well-preserved alley built in the Yuan Dynasty and it is a traditional residential area with the largest scale, highest level and the most resources. Special shops and unique styled bars have the distinctive Beijing style there.
Actually, Nanluogu Xiang is an alley. It is not long but is scattered with different kinds of shops with different styles. Things to eat or play, clothes and other items to wear can be found there. If two people have just fallen in love, it is meaningful to stroll along the alley hand-in-hand: to buy some interesting items, to taste local snacks or stop to have a coffee; all the things people do to make their feelings stronger unconsciously.
Location: Nanluogu Xiang Alley, Dongcheng District (near to Di'anmen East Avenue)/东城区南锣鼓巷胡同, 近地安门东大街
Transportation: take bus 13, 60, 118, 612 or 623, and get off at Luoguxiang (锣鼓巷); or take bus 104, 107 or 201 and get off at Beihaibeimen (北海北门); or take bus 108, 113 or 201 and get off at Beibingsima (北兵司马).
Book a Romantic Beijing Tour
If you like what you have read in this article and would like to go to Beijing for a romantic visit, use our Create My Trip service, mentioning this article, and letting us know what you want.
We have 15 years of experience tailor-making China tours to overseas customer requirements, and are confident we can design a memorable sojourn, perfectly suited to you.
Questions and Answers About Most Romantic Places and Activities in Beijing
April Offer $25 Coupon
Send your inquiry before Apr. 30, 2014, and we will email you a $25 coupon.
The coupon is valid till Dec. 31, 2014, for paying tour packages worth $250 or up.
The coupon cannot be used for paying flight tickets, train tickets, hotel rooms and day trips.
Travel Advice or Question? Ask us here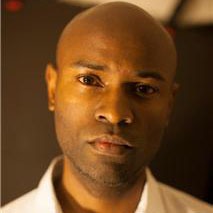 China Highlights
Beijing Travel Guide