Enjoying Beijing on a Tight Budget
Traveling for less doesn't necessarily mean traveling for less quality or lower standards. Beijing is one of few international hubs where a variety of experiences are available for variable prices. It is possible to come to Beijing, see it all and return home with more than souvenirs in your pocket.
Invest in the Great Wall
Traveling to China without seeing the Great Wall is a squander of time and a trip. Invest in the Great Wall, it won't cost an arm and a leg if visitors prep a backpack filled with snacks and plenty of liquid. The foods and drinks there are outrageously overpriced. Avoid buying Great Wall souvenirs and never take first price for the ride there and back (haggle a bit) and visitors can enjoy the majesty of the Great Wall for a minimal price.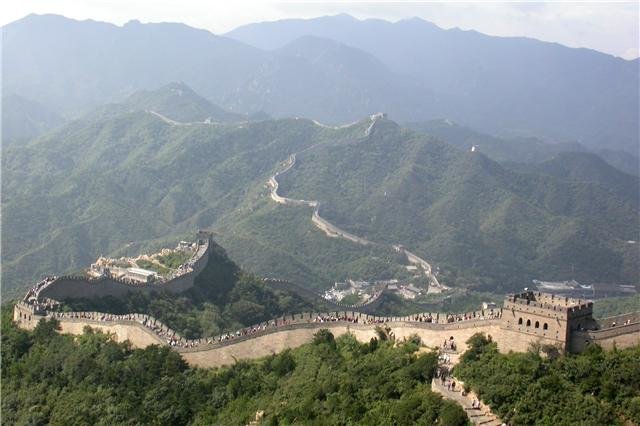 Wangfujing Street Vendors
When meandering through the hutongs and back alleys of the city visitors may indulge themselves in one of Beijing's exclusive and once in a lifetime treats, and it's cheap. Donghuamen snack street, sewn into to Wangfujing's maze of backstreets and alleys offers visitors squeamish snacks like snakes, scorpions, silkworms and grasshoppers. A deeper cultural experience than an expensive Chinese restaurant for a fraction of the price and there are photograph opportunities galore. See A Bite of Beijing's Street Snacks.
With more harmless alternatives like lamb or chicken kebab for the less adventurous, and a spirited mix of locals and tourists, it's the place to be and next to free. Also check out Dongbeiren Night Market. It is another nice albeit lesser-known alternative in the vein of Donghuamen.
Donghuamen: Xingdongan Plaza, Wangfujing Dajie, Beijing
Dongbeiren: A1 Xinzhong Jie, Dongzhimenwai, Beijing
Morning Tai Chi at Tian'anmen
Tian'anmen Square offers an all in one, inclusive experience that the majority of big-spending visitors to the city miss. Glimpse the historic site, Tian'anmen, across from The Forbidden City, experience interacting with locals, some are fluently in foreign languages, most are friendly enough to let you try and practice tai chi with them as the sun rises over the city. Bring the family, the more the merrier. Experience culture, history, tai chi and one of the most famous sights in the city absolutely free.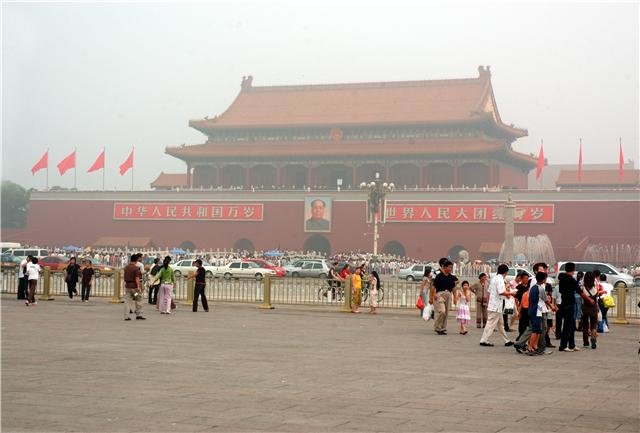 Souvenir Shops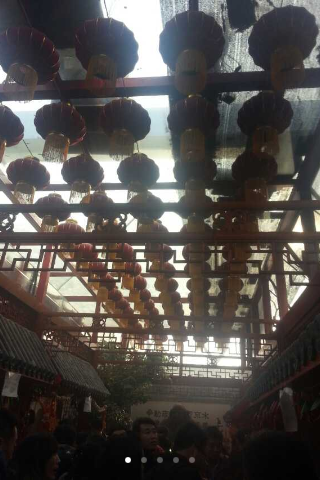 One can't leave China empty handed but what to buy and where to buy it is the question. Antique peddlers are stationed in every tourist hotspot and market. If approached by those selling pottery "from the Ming or Qing Dynasty" for a few hundred Chinese Yuan ($50), don't bite, it's fake. As are most things bought from these markets.
The question then becomes where to buy it? This is actually the easy part. If there is one thing Beijing has a lot of it's markets: open air, underground, in the mall, on the street and even at the zoo. The Zoo Market, Xidan and Silk Market are all fine locations to find the cheapest deals.
After arriving at these locales the real question is, what to buy? Pottery, antiques and jade are mostly fake and the real thing would cost hundreds of dollar so either way, don't buy it. Chinese Buddhist bracelets can be a low-cost souvenir, about 30 Chinese Yuan ($4-5 U.S.) a piece. Chinese fans decorated with Chinese art and calligraphy also come for around $4-5 U.S., and scrolls with Chinese calligraphy are a great inexpensive buy. And remember: bargain – bargain – bargain.
Zoo Market: Xizhimen Wai, Haidian District, Beijing

Silk Market: Yonganli, Xiushujie, Chaoyang District, Beijing

Xi Dan Market: Xidan, Xicheng District, Beijing
Great Value Beijing Tours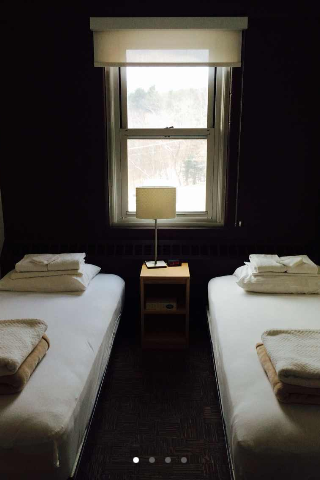 Plane tickets, cheap and cozy hotels and restaurants — when it comes to squeezing the most out of every dollar, euro, pound, yen, or any other monetary denomination, we know how. We offer customizable Beijing tours that can be made to fit everyone's budget, from the high rollers to fledgling students. So whether you've got a blockbuster budget in mind or low budget indie, China Highlights has the tour for you.
Further Reading
Questions and Answers About Enjoying Beijing on a Tight Budget
April Offer $25 Coupon
Send your inquiry before Apr. 30, 2014, and we will email you a $25 coupon.
The coupon is valid till Dec. 31, 2014, for paying tour packages worth $250 or up.
The coupon cannot be used for paying flight tickets, train tickets, hotel rooms and day trips.
Travel Advice or Question? Ask us here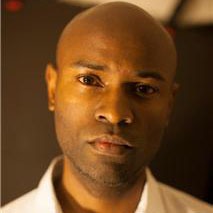 China Highlights
Beijing Travel Guide