The Coolest Places In Beijing
Ofthe cities in the orient, Tokyo is known for its tech, Seoul for its fashionand Beijing for its history, culture,tradition and… cool? Maybe not atfirst glance, but Beijing is littered with options for party-going traveler's ideaof cool, adventure and thrill-seeker cool, and even those who prefer theleisurely concept of the word; every definition of cool can be found in thecapital of cool
The Temple of Heaven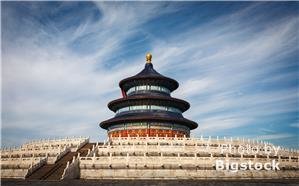 Thereisn't enough time to visit all of the temples in Beijing so why not just visitthe coolest. At number 5 the Templeof Heaven redefines cool. With over 600 years of history, visitors are able tostand on the same steps as emperors and imperial armies. Ascend the ancientsteps for mediation, practice tai chi with martial arts experts, fly Chinesedesigned kites. This is the romantic and cinematic version of China so manyoutsiders fantasize about… how cool isthat?
Wudaokou& Sanlitun
For number 4 and 3 visitors must waitfor the sun to set on Beijing and its moon to rise.
On the west side of thecity Wudaokou brings the breath of youth to the ancient city. It is a localefor shopping and international eateries during the day then bars, clubbing andevery avenue of the nightlife at after dark. Packed with foreign college studentsand recent grads Wudaokou's nightlife can be more vibrant that its days, makingit one of the coolest places in town.
Sanlitun lies on the east side of Beijing. It's known for its embassies, internationalvenues and is by far and large the foreign capital of the city. During thenight though it shines with upscale lounges and offers a more temperednightlife. With sophisticated nightclubs: jazz, blues, etc, Sanlitun welcomesthose with a taste for the finer side of the night.
Houhai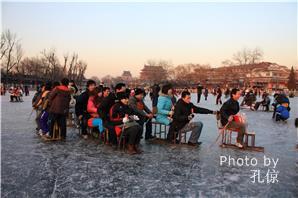 Withwestern-style drinks and music under Chinese-style architectural backdrops andan expansive lake wrapped around it all, Houhai is our number 2 coolest locale in China. Take a stroll around the festive yetpark-like environment, have a Chinese rickshaw tour around the historical landmarksor have a drink in the bar or on a private boat on Houhai's lake. This hotspotcan be as festive or as cool as visitors want it to be.
Wangfujing
Wangfujing is our number 1 not because of itsshopping, its picturesque photo ops, the local cuisine, street vendors,nightlife or the plethora of souvenirs that can and should be purchased therebut because it is a whirlwind blend of everything in one: modern skyscrapers entrenched in ancient architecture,upscale boutiques with pricey china and jade jewelry juxtaposed with street vendorsselling and bargaining handmade trinkets. There are a range of Chinese snackswith everything from dumplings to barbecued scorpion available as well; simplyput, Wangfujing is the coolest spot in Beijing.
Tour Cool Beijing with China Highlights
China Highlights specializes in tailor-making tours of China to customers' requirements. Contact us to design your own cool Beijing tour.
Related Links
Questions and Answers About The Coolest Places In Beijing
April Offer $25 Coupon
Send your inquiry before Apr. 30, 2014, and we will email you a $25 coupon.
The coupon is valid till Dec. 31, 2014, for paying tour packages worth $250 or up.
The coupon cannot be used for paying flight tickets, train tickets, hotel rooms and day trips.
Travel Advice or Question? Ask us here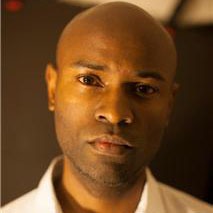 China Highlights
Beijing Travel Guide