Beijing Cooking Class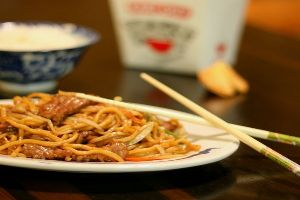 A fun and yum way to touch China's food culture. Local folk's house in a Hutong, classroom of a high school and professional cooking school, can all be the place where you learn to cut, boil, slice, dice and fry just as a Chinese does. Dishes at the classes are often Northern-style wheaten food. A visit to the local market is often included, helping you familiarizing yourself with the Chinese fellow buyers. Teachers/chefs' enthusiastic and intelligible narration of the Chinese kitchen skills are well-worthy the time, especially for eager learners and belly-gods. Class often last for 1.5 – 2 hours, including a meal cooked on your own.
Location: Beijing. Specific locations depend on your choice.
Transportation: Private transportation
Ticket Pricing: Depending on the class
Booking:
Book the class on your own;
Book a Beijing tour including the cooking class with China Highlights.

China Highlights
Beijing Travel Guide