Beijing Family Tours
Beijing provides much fun for kids and is a great destination for family holidays. Our Beijing Family Tours focus on the interest of all members of the family and are dedicated to creating everlasting memories. Special activities include flying kites at the Temple of Heaven, meeting Giant Pandas and more! We also specialize in Customizing Beijing Tours for individuals and families.
Every tour is backed by our Value Guarantee and our Money Back Service Guarantee.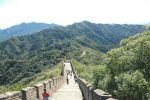 4-Day Beijing Family Tour
Summary: This family tour itinerary focuses on the interest of both you and your children. Visit the most popular historical sites - the Forbidden City and the Great Wall, learning how to apply facial makeup for Beijing opera, meeting Giant Pandas in Beijing Zoo and flying kites at the Temple of Heaven.
Tour Code: CHT-FT-04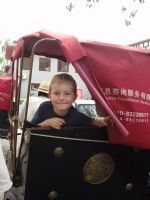 5-Day Beijing Family Tour
Summary: Beijing is an ideal place for culture and history as well as fun with all the family. Meeting Giant Pandas in Beijing Zoo, seeing the unusual with marine animals in the world's largest inland aquarium - the Beijing Aquarium, flying kites at the temple of heaven and learning how to apply facial makeup for the Beijing opera, we think it will be "hit" with your family.
Tour Code: CHT-FT-05