Hall of Central Harmony(Zhonghe Hall)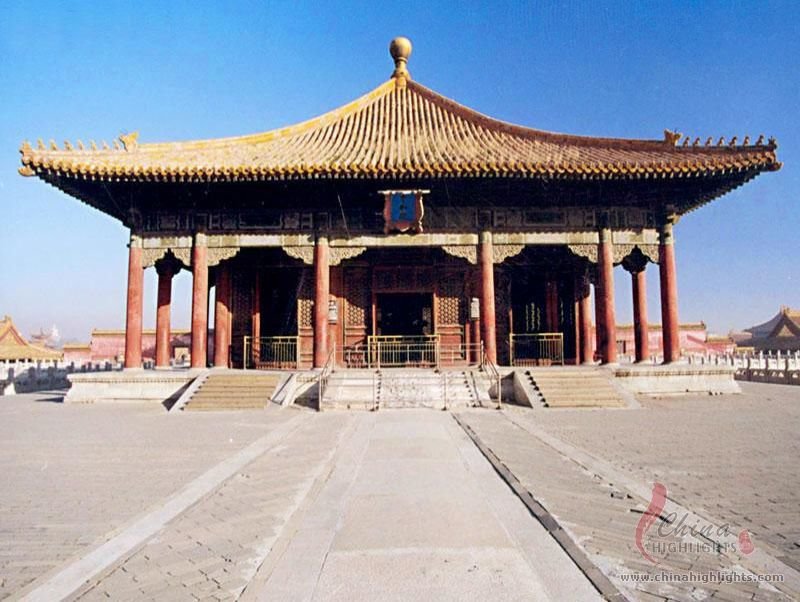 Hall of Central Harmony is between the Hall of Supreme Harmony and the Hall of Preserving Harmony. It served as the resting place for the emperor before presenting the grand occasions held in the Taihe Hall. Emperors would rehearse their speeches and presentations here before their departures to the Temple of Heaven for the sacrifice rites.
This Hall was first constructed in 1420 during the Ming Dynasty however the original hall was devastated by fire and the one visitors see today was reconstructed during the Qing Dynasty.The Hall derived its name from the essence of the Confucianism after the renovations. The exterior of the hall takes the shape of a square. Inside the hall, on each side of the golden throne, stand two unicorns, symbolizing the emperors' talent and wisdom.
Go to visit the last one of the three main hall: Hall of Preserving Harmony.

China Highlights
Beijing Travel Guide