A Day of Traditional Old Beijing Life
Beijing is a historical city which is full of memory and unique local flavor. You can sense it from a cup of tea, a bowl of noodles, even a segment of conversation or a single motion. The stereotype of visiting tourist attractions is definitely not the point of an authentic Beijing tour. So, let's follow the leisurely pace of native Beijingers to feel the real Beijing.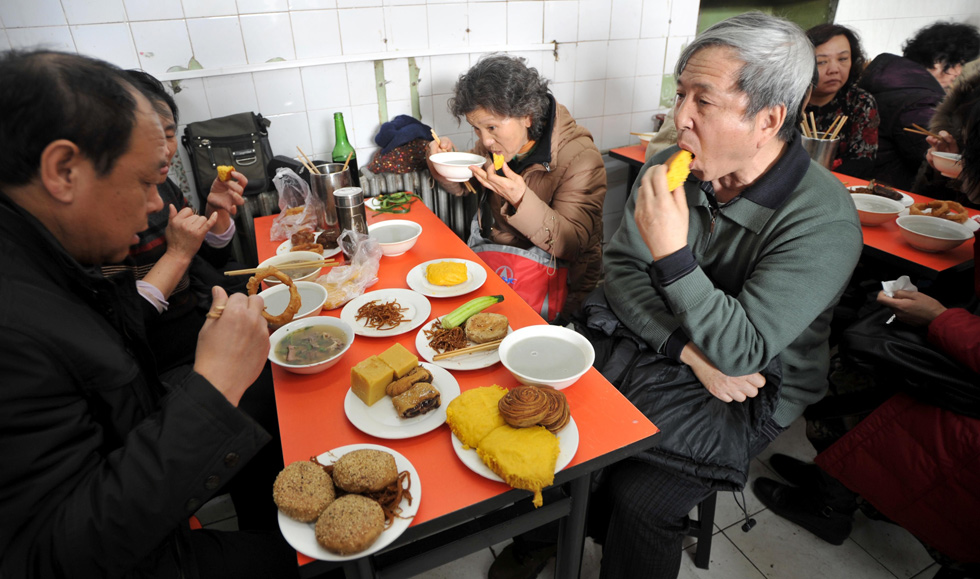 Breakfast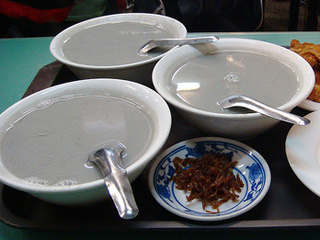 Douzhir (豆汁): 4 yuanBeijing douzhir dates back to as early as the Liao Dynasty (907—1125). It is fermented soya bean milk of a gray-green color, a little bit sour in smell. Douzhir (pronounced:  doh jrr) is so special that some people are obsessed with it, while others hate it. You would never forget it once you are used to its flavor — maybe that's what people called "the flavor and sentiment of old Beijing".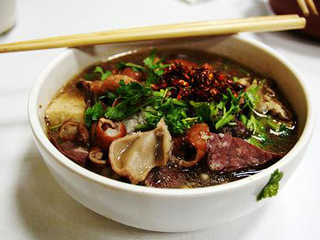 Luzhu (卤煮): 10 yuanIt is said in ancient Beijing ordinary people could not afford meat, and animal guts were cheap, so the poor marinated these as tasty snacks. That's how luzhu (/loo-joo/) became popular and beloved among Beijing people.
Look out for a boiling big pot in the front of a sidewalk restaurant. It's tasty soup and ingredients will bring satisfaction to your taste buds.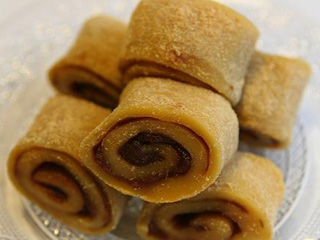 Lvdagunr (驴打滚): 5 yuanLvdagunr (/lyoo-daa-gwerr/) is an old Beijing snack made of glutinous rice with sweet red bean paste inside, dipped in soybean flour. It is soft, sweet, and glutinous. Lvdagunr in Chinese means 'donkey rolling about', because the glutinous rice ball being rolled in soybean flour looks like a donkey rolling in the wild (to the imaginative mind), complete with the dust raised up.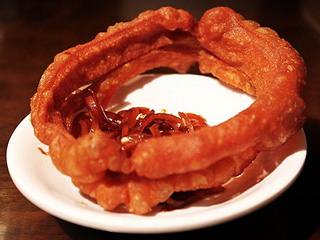 Jiaoquan (焦圈): 5 yuanAlthough it simply looks like a fried doughnut, it has a very complicated production process. So a cook who can make tasty jiaoquan (/jyaoww-chwen/) will become a celebrity in Beijing's food circles. Drinking douzhir with jiaoquan is very traditional.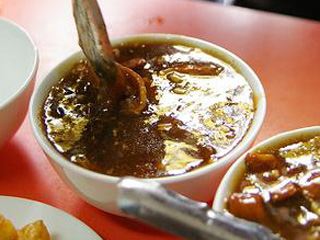 Fried Liver (炒肝): 8 yuanFried liver and pig intestines is a hot breakfast to fight off the dark, icy morning in winter — just what's needed by Beijingers. The sauce is always thick, so it is not what fried food normally looks like — it is more like a mixture of thick soup and porridge-like fried liver.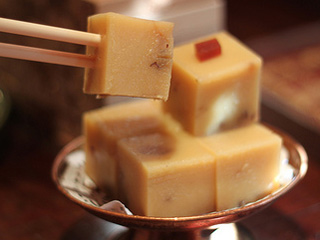 Pea Flour Cake (豌豆黄): 6 yuanAlthough it looks featureless, for it is simply made of dried peas, water, and sugar, it tastes delicious and refreshing. It is a summertime snack, mildly sweet, but not greasy — a perfect choice in summer.
Places Old Pekingers Go for Breakfast
Niujie Baoji Douzhir Restaurant (牛街宝记豆汁店) — It is known as the best authentic douzhir restaurant in Beijing.
Huguo Temple Snacks Shop (护国寺小吃店) — where you can buy all kinds of Beijing snacks.
Yaoji Fried Liver Restaurant (姚记炒肝店) — The fried liver is so awesome that American Vice President Joe Biden has been there before.
Qingfeng Steam Stuffed Bun Shop (庆丰包子铺) — It is very popular with many branch stores in Beijing.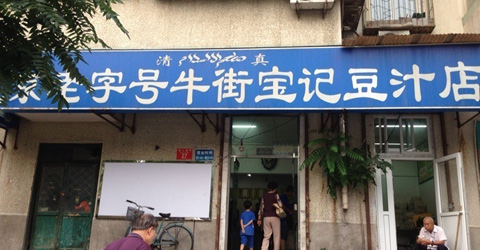 Niujie Baoji Douzhir Restaurant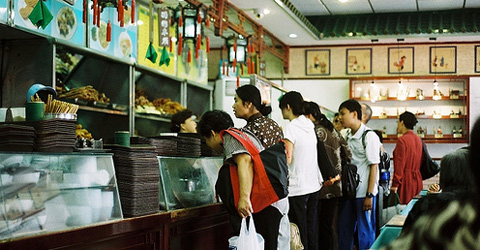 Huguo Temple Snacks Shop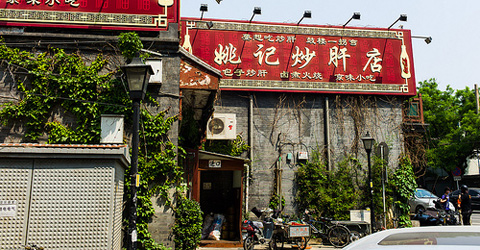 Yaoji Fried Liver Restaurant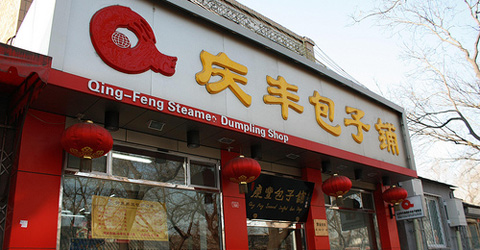 Qingfeng Steam Stuffed Bun Shop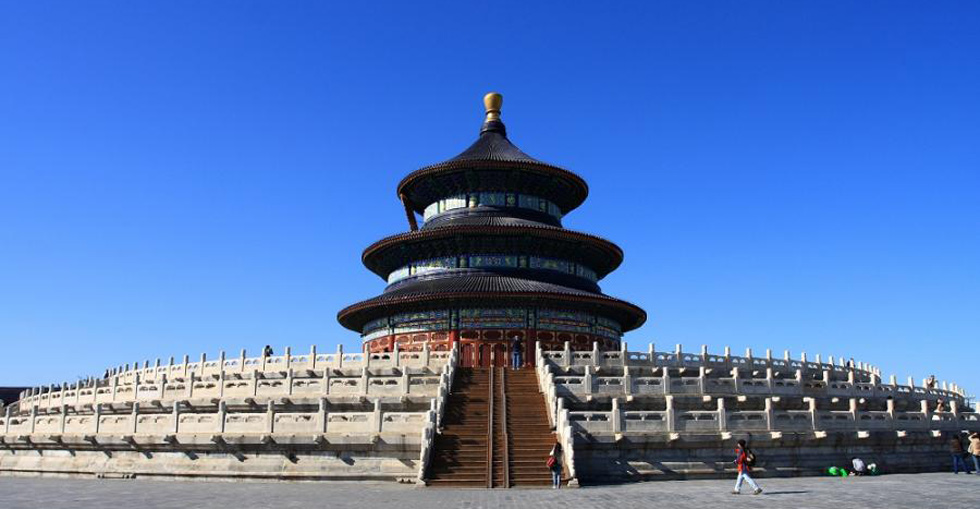 After Breakfast
Temple of Heaven Park (天坛公园)It is the biggest public park in Beijing, and many people like going there every morning, but it is not crowded, even quiet. There are some old men in kung fu clothes under the age-old trees in the park, practicing Wing Chun, while people pass by with their birdcages, and others sing Peking Opera beside them.
All the scenes in front of you can bring a kind of time-travel feeling, as if you were in the Republic of China era (1911–1949).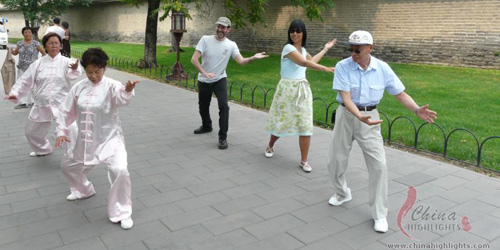 Huangchenggen Heritage Park (皇城根遗址公园)It is not easy to find remnants of the old city wall in modern Beijing. Huangchenggen Heritage Park, however, is an exception. Walking along the ancient wall in the park, in the company of green plants on the wall, is so relaxing that some families like resting in shade of the wall.
Autumn there is very beautiful, packed with mottled reds, tree-lined trails, kite-flying girls, rollerblading boys and newly-in-love couples; all of which would contribute to an amazing Impressionist painting.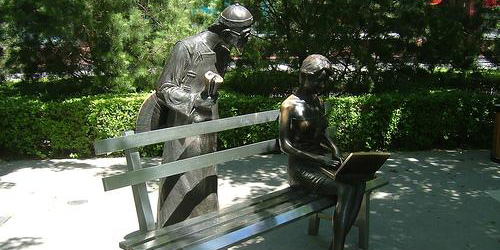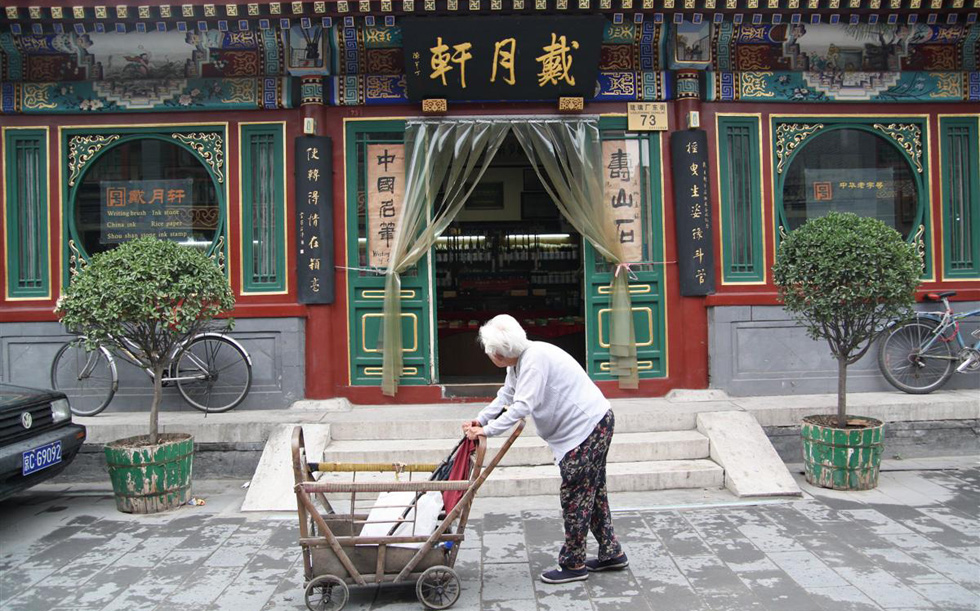 Late Morning
Curio Street (琉璃厂)Curio Street is a typical Peking street, built with black bricks and gray tiles; simple, traditional, and elegant. Countless antique shops are on the street, selling curios, ancient Chinese books, bamboo slips, "the Four Treasures of Study" (paper, ink, writing brush and ink stone), calligraphy, paintings, etc. It is said that each shop has its own mysterious treasure.
The part you can't miss is the most culturally vibrant hutongs around the main street. Although hutongs are not as grand as the main street, they are the essence of Peking! Take your time and go shopping through the hutongs for rare finds and specialties.

Panjiayuan (潘家园)Panjiayuan is a busy place at weekends, because most of Beijing's old folk go shopping there it seems.
The structure of the antiques market is very clear: old books, old banknotes, stamps, and wooden furniture are sold in the west part; antique decorations, calligraphy, and paintings are sold in the middle part; while goods like national costumes, ethnic style ornaments, jewelry, china, and porcelain are sold in the east part.
One point to be remembered: be careful of fakes!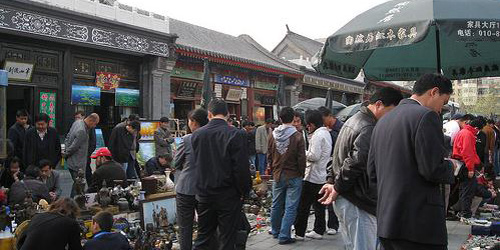 Lunchtime
Liqun Roast Duck Restaurant (利群烤鸭店)Hiding in a small hutong, the restaurant is a typical Peking building — an old, walled courtyard home built in the Qing Dynasty (1644–1911). The cooks are well-known veteran chefs.
Once you enter the gate of the restaurant, you will see roasted ducks hanging in the oven of red bricks. When the meal begins the duck fills the room with an infectious aroma, and the slices of tender roasted duck meat with its special sauce leaves you no choice but to clean the plate.
Our recommendation: mustard duck's feet.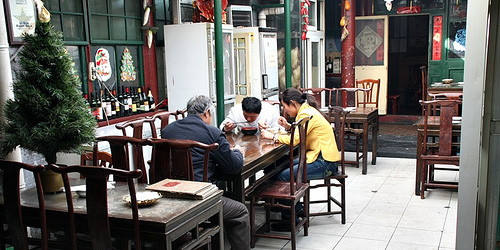 Peking Duck, Private Kitchen (果果烤鸭)It is not a so-called time-honored restaurant, but if you see the photo of the cook and Chinese famous actor Chow Yun-fat on the wall of the restaurant, it is easy to understand why such a small kitchen has a reputation for its delicate roast duck.
The decor inside every box is very Chinese: birdcage-shape lights on the wall, a carved wooden table in the middle, ancient kites interspersed on the ceiling.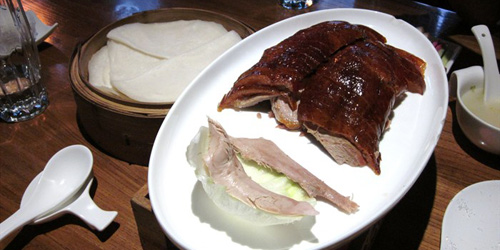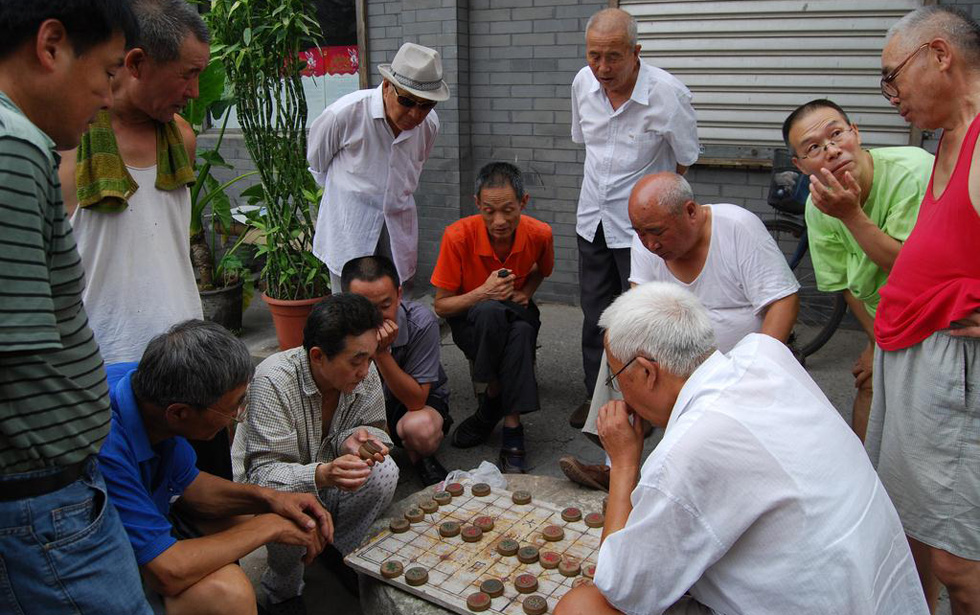 An Afternoon Stroll in the Hutongs
Nanluogu Lane (南锣鼓巷)The lane is a 800-meter-long hutong. The shops there sell almost everything basic you could want, from food to clothes. There is only one street separating Nanluogu Lane from the Imperial City.
It has earned the grand title of "the most cultural lane in China", as it holds many former residences of celebrities. Quaint old walls set a gray tone in the lane, where you can even find several buildings from as late as the sixties and seventies.
The young generation like the atmosphere — more antique, more vogue. With warm sunshine, soft sofa, a cup of coffee, and time slipping through your fingers — the one who likes Nanluogu Lane must have something romantic deep inside.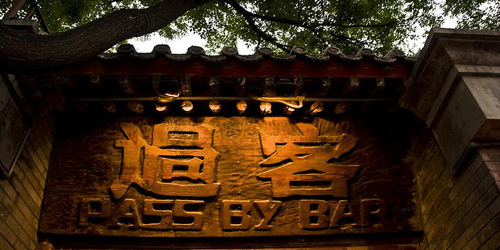 Yandaixie Street (烟袋斜街)The street was named according to its long and narrow shape, which looks like a Chinese tobacco pipe (Yandai in Chinese). It goes from northeast (Dianmenwai Street, 地安门外大街) to southwest, 232 meters in length. At the corner of its southwest end, you can see one of famous "Yanjing Eight Sights" (燕京八景) — Yindingguanshan (银锭观山 'Silver Ingot View Mountain').
From the end of the Qing Dynasty (1911) to the 1920s and 1930s, merchants ran various kinds of business there. Smoking sets like tobacco pipes, bamboo water pipes, antiques, ancient calligraphy and paintings, as well as local specialties and snacks were all sold there. The shops on the street still have many historical features even now.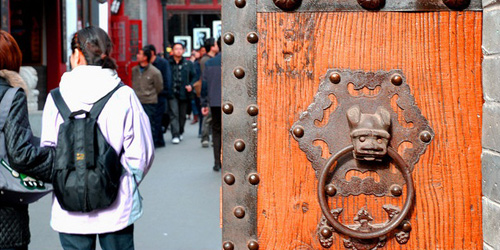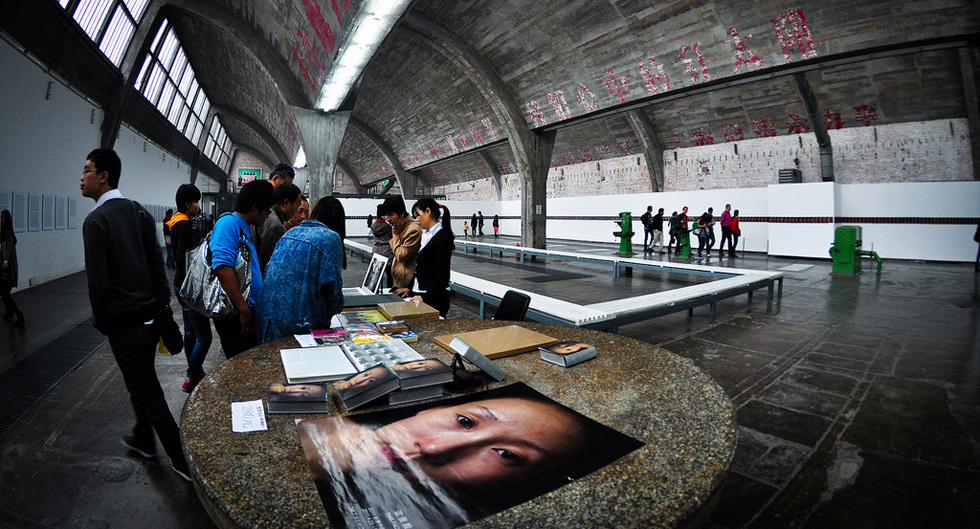 Late Afternoon
Zhengyang Bookstore (正阳书局)It is filled with Beijing's culture, reflecting every aspect of life in Beijing. Yellowed books, containing profound history and colorful stories, are waiting for someone who wants to review old memories and read them.
Besides, many old objects like grandfather clocks, old desk lamps, and bronze locks are also on bookshelves. You can buy clay figurines and Peking postcards as souvenirs.
All the exquisite decoration is contributed by the storekeeper — a native who is crazy about Peking culture. For people of a certain age, such a special bookstore might evince something like nostalgia.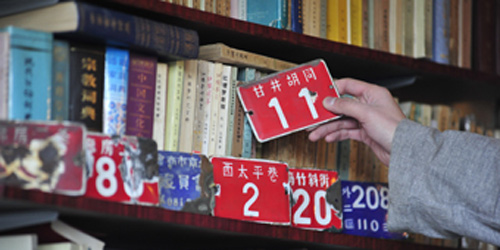 Wansheng Bookstore (万圣书园)It is on the list of "Peking Cultural Landmarks". Unlike well-known bookstore chains, Wansheng bookstore looks ordinary outside, but it is interesting inside, with its 20-year-old history and intellectual atmosphere.
You can find no best sellers, but massive books on the humanities, philosophy, history, and art. What's more, there is a cafe named "Wansheng Xingke (万圣醒客)" in the bookstore — a place frequented by men of letters.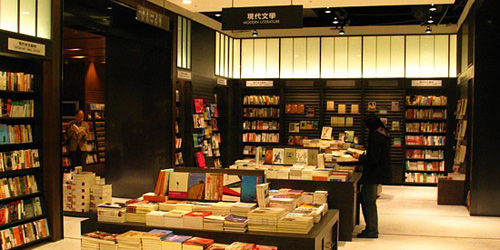 798 Art Zone It is a holy place for young and modern artists in Beijing, where you can see a large number of unique statues in such a mottled factory-used-to-be. Everything in 798 Art Zone is fancy and special. The handicrafts in the small shops in the zone are delicate.
If you are lucky, you can attend some art exhibitions in 798 Art Zone.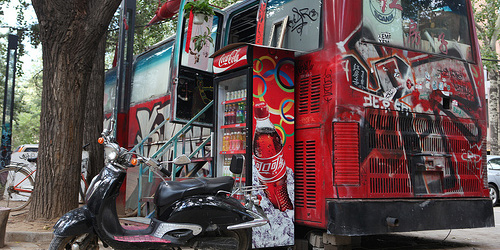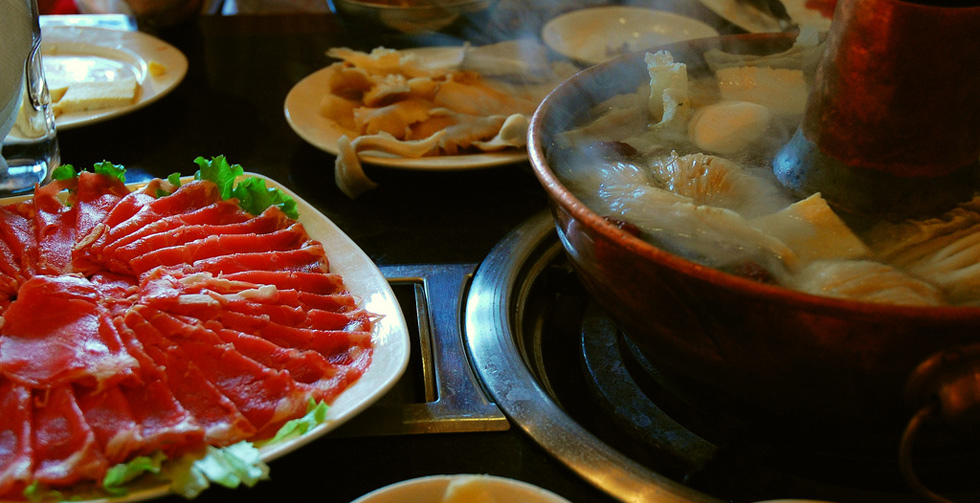 Supper
Donglaishun Restaurant (东来顺)Mutton hot pot must be the favorite food of Beijingers. People like the feeling of gobbling down a hot pot in every season in a year.
Of course the best season for eating a mutton hot pot is winter, when the lively and hot atmosphere inside the restaurant makes a shape contrast to the freezing world outside. Clear soup, sesame sauce, sliced tender mutton, a fire of coals under the boiling copper pot — all these are indispensable to a delicious meal of mutton hot pot.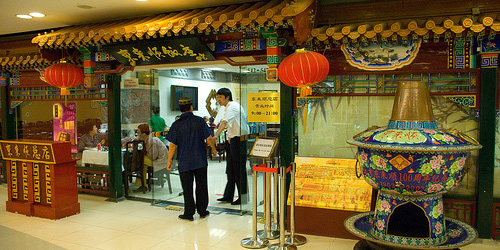 Jubaoyuan Restaurant (聚宝源)It is located on Niujie (牛街, 'Ox Street'), a place of which native diners are proud. You can see its popularity from the long line in front of the restaurant. Copper pots are used there to keep the original fine taste of mutton.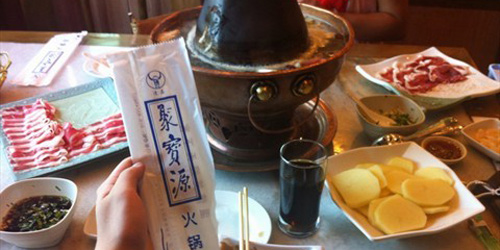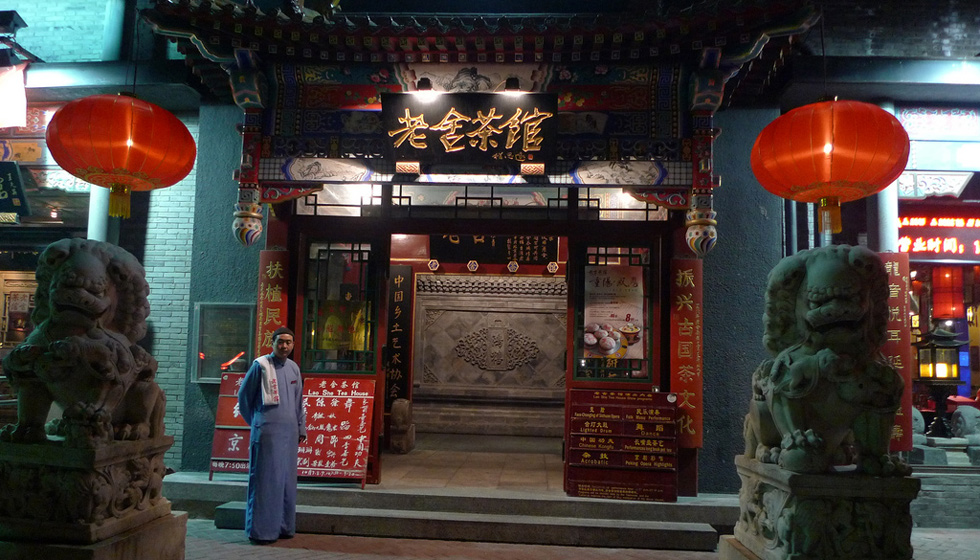 In the Evening
Laoshe Teahouse (老舍茶馆)It is an elegantly designed, ancient-flavor, richly-painted teahouse. Peking opera, cross talk, two-man acts, story-telling operas, even face-changing Sichuan opera, and acrobatics are all on the performance list. The desserts are as great as the shows there, especially the green bean cake and lotus-shaped cake.

Huguang Guild Hall (湖广会馆) and Deyunshe Troupe (德云社)Huguang Guild Hall itself is an original historic monument, hosting Peking opera and a cappella songs. Deyunshe troupe is famous for cross talk: one of the best-known standup comedians in China, Guo Degang, was once a Deyunshe member.

The Capital Theatre of Renyi (北京人艺首都剧场)It has been one of the most popular theaters in Beijing, especially during the late 80s and early 90s. Natives would never miss any show there, which left some famous plays like Rickshaw Boy (骆驼祥子) and Teahouse(茶馆) with popularity undiminished for many years.