Beijing's Top 10 Museums
Beijing, one of the most-developed metropolises in China, owns a great wealth of history, culture, art, and science.
Museums in Beijing cover accomplishments of Chinese civilization and important events in history, which are great opportunities for discovery for visitors from all over the world. Some of them retain old-style architectural features, and some are modern with advanced technology. Touring museums in Beijing compliments its historic heritage sites.
China Highlights has listed the top 10 museums in Beijing, with brief introductions and addresses. You can click them for more information.
1. Beijing Capital Museum
Address:16 Fuxingmenwai Street, Xicheng District
Initially opened to the public in 1981, Beijing Capital Museum accommodates a large collection of precious Chinese historic and cultural relics, and has the best museum guide service.
It is divided into five floors above ground and two floors underground with an area of 63,390 square meters. The grand building, various exhibitions, and advanced service make Beijing Capital Museumone of the best comprehensive museums in Beijing and China.
Its abundant relics have won a high reputation around the world, such as bronzes, porcelain, calligraphy works, and Buddhist statues. Most of the collections were unearthed after the founding of the People's Republic of China, and some date back to the New Stone Age. Three main parts of the museum show the temporary exhibits, the main display, and the fine art collection. Then there is the Stele of Emperor Qian Long, which is the treasure of the museum.
2. Military Museum of the Chinese People's Revolution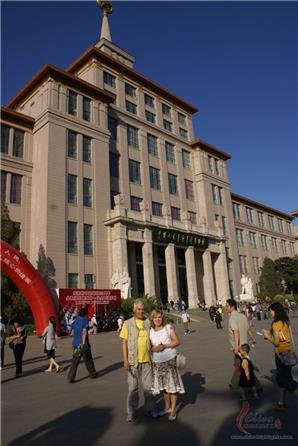 The exhibits on display in Military Museum of the Chinese People's Revolution.
Address:9 Fuxing Road, Haidian District (near Chinese Century Altar)
Military Museum of the Chinese People's Revolution isthe only military museum in Beijing, which was originally built to celebrate the 10th anniversary of the founding of the People's Republic of China in 1959.
A series of weapons and artworks from ancient to modern times are exhibited in the 22 halls of this three-floor museum. 500 examples of gifts received by the Chinese Army are shown in the hall themed "Peace and Friendship", where you can appreciate different cultures and the history of different countries.
3. National Art Museum of China
Address:1 Wusi Street, Dongcheng District
National Art Museum of China was dedicated to the collection, research, and exhibition of modern and contemporary artistic works in China. More than 100,000 pieces are housed in this large museum, which covers an area of over 18,000 square meters, and is divided into five floors.
A collection of masterpiecesby famous Chinese artistsand award-winning works from the late Ming Dynasty, the Qing Dynasty, and the early Republic of China era are the treasures of this museum. Apart from the domestic pieces, plenty of foreign artistic works are popular in this museum.
Thousands of influential exhibitionsof different kinds of renowned artists from home and abroad have been held in National Art Museum of China in the past decades.
Recommended tour: Four-Day Classic Tour Of Beijing
4. The Palace Museum (the Forbidden City)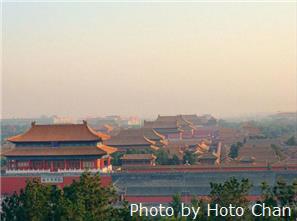 The Palace Museum (the Forbidden City)
Address:4 Jingshan Front Street, Dongcheng District
The Palace Museum, also known as the Forbidden City, stands in the center of Beijing, to the north of Tian'anmen Square.
It was built in the Ming Dynasty (1368–1644 ) and became the world's largest and best-preserved palace complex. Added to the list of World Cultural Heritage Sites by UNESCO in 1987, the Palace Museum is one of the must-visit attractions in Beijing, alongside the Great Wall.
Numerous rare treasures and curiosities of Chinese ancient imperial families with great historical value are housed in the Palace Museum. Not only are these national treasures precious, but the buildings of the Palace Museum are also highlights. Golden glazed roofs, together with the red walls and splendid Chinese old-style royal decorations, are architectural wonders.
Also read
Forbidden City Facts
.
5. Beijing Theater Museum
Address:3 Hufang Road, Xicheng District
Beijing Theater Museum was initially built in 1807 (during the Qing Dynasty), and renovated and reopened to the public in 1997.
In the old Xiangxianci Building, which is the main exhibition hall of Beijing Theater Museum, the history of the development of the museum is told. The development of Peking Opera is introduced in this museum. You can find some photos and audio recordings of famous Beijing Opera performers, like Mei Lanfang.
6. China Railway Museum
Address: Qianmen Street, Dongcheng District (southeast of Qianmen Tower that is in front of Tian'anmen Square)
China Railway Museum is a national museum covering railways in China, with plenty of historic and cultural relics collected and exhibited. It is an important site for railway heritage protection, and railway construction, technology, and publicity exhibition. China's earliest steam engine, foreign locomotives, and gas engine and electric engine locomotives are displayed in a 16,500-square-meter area.
7. China National Film Museum
Address:9 Nanying Road, Chaoyang District
China National Film Museum is the largest museum in China with the main purpose of showing the history and culture of Chinese cinemas and holding exhibitions of film technology.
A collection of advanced multifunctional halls, including over 20 exhibiting halls, one IMAX cinema, and two digital projection cinemas offers a complete experience of contemporary cinema culture.
8. China Science and Technology Museum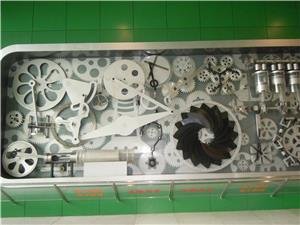 The exhibits on display in China Science and Technology Museum
Address:5 Beichen East Road, Chaoyang District
China Science and Technology Museum is the national museum of science and technology, where permanent and short-term exhibitions are presented.
This museum was set up to give access to scientific and technological knowledge and to promote the development of science and technology culture. Of the three exhibition halls in the museum the one introducing ancient Chinese technology is perhaps the most interesting for kids.
9. Beijing Museum of Natural History
Address:126 Tianqiao South Street, Dongcheng District
Beijing Museum of Natural History was the first comprehensive museum of natural science in China, when it opened to the public in 1959. It mainly focuses on scientific research and science popularization on some themes, such as zoology and botany.
Hundreds of large ancient mammal fossils, as well as plenty of well-preserved artifacts, are housed in this museum. A collection of permanent and temporary exhibitions are held in the museum throughout the year.
The Gallery of Ancient Reptiles and Dinosaurs, the Gallery of Ancient Mammals, the Origin of Life Gallery and the Development of Ancient Invertebrates, the Plant Kingdom, the Beauty of Animals Gallery, and the Gallery of Animals — the Friends of Human Beings, are the main exhibitions of Beijing Museum of Natural History.
10. Beijing 798 Art Zone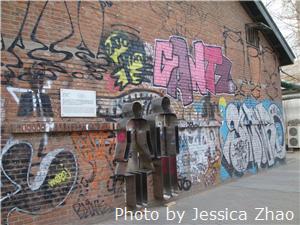 Beijing 798 Art Zone
Address:4 Jiuxianqiao Street, Chaoyang District
Themed around modern art, Beijing 798 Art zone is the exhibition center of Chinese contemporary culture and art, and also the hub of young art college students and artists. In the northeast corner of the city, it consists of several large factories and small squares.
Many important international art exhibitionsand art activities, as well as fashion shows, are held there, which draw the attention of artists from all over the world. A number of individualistic statues presenting active and energetic spirits, graffiti on the walls, and some interesting decorations, create a great place for photography, inspiration, and discovery.
Want a trip to visit museums in Beijing? China Highlights specializes in making tours of China for individual interests. Contact us for a tailor-made tour of Beijing including visiting Beijing's museums. You can also check out our popular Beijing tours, which can be customized to include museum visits.
Recommended Tours
Related Pages
Questions and Answers About Beijing's Top 10 Museums
April Offer $25 Coupon
Send your inquiry before Apr. 30, 2014, and we will email you a $25 coupon.
The coupon is valid till Dec. 31, 2014, for paying tour packages worth $250 or up.
The coupon cannot be used for paying flight tickets, train tickets, hotel rooms and day trips.
Travel Advice or Question? Ask us here

China Highlights
Beijing Travel Guide