The Wide and Narrow Alleys
Summary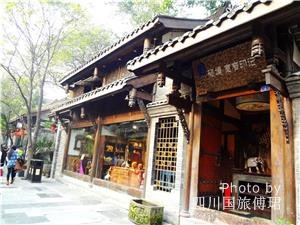 Chengdu Kuan Zhai Xiangzi
The wide and narrow alleys (Kuai Zhai Xiangzi) are two ancient streets restoring the old archetecture in Ming (1368-1644) and Qing (1644-1911) styles, and they are the shorten versions of Chengdu, a city combining history and modern changes.
Overview
The wide and narrow alleys, along with Daci Monastery and Wenshu Monastery, consist of three famous historical relics in Chengdu. A visit to the alleys, visitors can experience the leisurely and comfortable life in Chengdu with boutique hotels, characteristic local snacks and cuisines, traditional teahouse, distinctive inns and relaxing Spas. The historical and cultural area of the wide and narrow alleys is consists of wide alley, narrow alley, jing (well) alley and quadrangle courtyards.
Wide Alley, Leisurely Life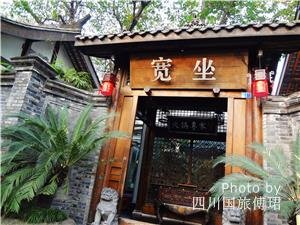 Wide Alley
The wide alley was called Xingren Lane during Qing Dynasty (1644–1911), and it is the representative of Chengdu folk culture, with the theme is travel and leisure. Featuring boutique hotels, unique restaurants in folk styles, traditional teahouses, taverns and distinctive inns, the alley provides visitors an opportunity to experience the life of old Chengdu. There is a museum called "Chengdu's Real-Life Experience Hall" showing the daily life of a common family during the Republic of China (1911–1949), such as the scenes in kitchen, study, central room and bridal chamber. There, visitors also can relish the night snacks and barbecue under old trees, and watch shadow plays, puppet plays and Chinese calligraphy demonstrations in the night.
Narrow Alley, Slow Life
Walking across the south-north passageway of the wide alley, visitors reach the narrow alley which was called Taiping Lane during Qing Dynasty (1644–1911). There are western food, Coffee, retails and themed culture salon in the courtyard and the long alley. Decorated with elegant ambience of fashion in German, Japanese, American, French, Indian styles, the narrow alley really reflects the slow life in Chengdu and is a great place to spend the quiet afternoon.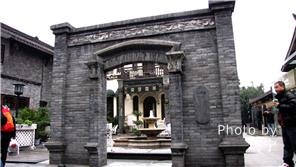 Jing Alley
Jing (Well) Alley, Modern Life
The jing alley is closely neighboring the wide and narrow alleys. In Qing Dynasty (1644–1911), it has another name: Ruyi Lane. It is a site with numerous pubs, a great place to have a taste of the multicolored modern night. This public place of entertainment is themed with creative fashion with pubs, night clubs and characteristic restaurants. The 400-meter wall with bricks in different dynasties is scenery should not be missed in the wide and narrow alleys.
How to Get There
Travelers can take bus line 5, 13, 43, 47, 58, 64, 78, 81, and 163 and get off at Jinhe Road (金河路) Stop; or take bus line 62, 70, 93 and 340 and get off at the stop of "Changshun Shangjie" (长顺上街).
Related Readings
Exotic China Tours: Travel along the Silk Road, venture into the deepest forest, visit hidden treasures, experience the lifestyle of local families and discover remote places that most tourists will never see.
Questions and Answers About The Wide and Narrow Alleys
April Offer $25 Coupon
Send your inquiry before Apr. 30, 2014, and we will email you a $25 coupon.
The coupon is valid till Dec. 31, 2014, for paying tour packages worth $250 or up.
The coupon cannot be used for paying flight tickets, train tickets, hotel rooms and day trips.
Travel Advice or Question? Ask us here

China Highlights
Chengdu Travel Guide