Lanzhou Train Ticket Office
The city of Lanzhou, capital of Gansu Province, is a famous city on the ancient Silk Road, situated in what came to be known as the Gansu Corridor in China's northwest, on the border with what the emperor called his "Western Regions". Gansu Province was the last lush – and perhaps civilized, at least as regards creature comforts – part of China before one traversed the Yumen Pass (aka the Jade Gate), beyond which lay arid desert: the Gobi to the north and the Taklimakan "straight ahead", i.e., due west.
Lanzhou boasts the largest railway junction in this part of China, namely, the Lanzhou Railway Station, with over over 60 departures to major Chinese cities daily, including to Beijing, Changsha, Chengdu, Jinan, Nanjing, Shanghai and Qingdao, as well as to Xi'an (ancient Chang'an, home, as indicated, to the Terracotta Warriors) to the southeast, and to Urumqi to the northwest, on the northern rim of the Taklimakan Desert, where the desert meets the entrance to the ancient Urumchi Corridor that follows an alternative Silk Road route that skirted northward around the Tian Shan Mountains and on eastward to Samarkand in Uzbekistan, before linking up again with the southern Silk Road route.
Lanzhou Railway Station is located on the southern edge of the city center. Visitors can of course purchase train tickets at the railway station as well as at many railway ticket offices elsewhere round about the city and in the nearby upland, with the greatest chances of finding an alternative railway ticket office in the following districts: Qilicun, Tunguan and Xigu. There is currently no ticket delivery available in any of these ticket offices, but there is probably not that much demand for it either, given that one can normally purchase one's train tickets at Lanzhou Railway Station with minimal wait times.
Where to Buy Train Tickets in Lanzhou
All
Anning District
Guancheng District
Qilihe District
Xigu District
Sort by areas:
All
1.Train Ticket Office in Lanzhou International Tourism Co. Ltd of Xigu
兰铁国旅西固火车票代售点
Address: 75 Gongyuan Road, Xigu District, Lanzhou
Chinese Address:
Opening Time: 08:30-15:30
2.Train Ticket Office of Lanzhou International Tourism Co. Ltd in Yumen Street
兰铁国旅玉门街火车票代售点
Address: 281 Yumen Street, Xigu District, Lanzhou
Chinese Address: 兰州市西固区玉门街281号
Opening Time: 08:30-15:30
3.Train Ticket Office of Xigu
西固火车票代售点
Address: 75 Gongyuan Road, Xigu District, Lanzhou
Chinese Address: 兰州市西固区公园路75号
Phone: 0931 7551316
4.Train Ticket Office in Lanzhou International Tourism Co. Ltd of Anning Wanxin Road
兰铁国旅安宁万新路火车票代售点
Address: 83Wanxin Road, Anning District, Lanzhou
Chinese Address: 兰州市安宁区万新路83号
Opening Time: 08:00 -18:00
5.Train Ticket Office in Lanzhou International Tourism Co. Ltd of Anning
兰铁国旅安宁火车票代售点
Address: 754 West Anning Road, Anning District, Lanzhou(in the Changfeng Hotel)
Chinese Address: 兰州市安宁区安宁西路754号(安宁长风宾馆内)
Opening Time: 08:30-15:30
6.Trian Ticket Office of Anning
安宁火车票代售点
Address: 296 East Anning Road, Anning District, Lanzhou (in the ICBC bossiness hall )
Chinese Address: 兰州市安宁区安宁东路296号(工行营业厅内)
7.Trian Ticket Office in Jinlun Hotel
金轮宾馆火车票代售点
Address: 72 Hezheng Road, Chengguan District, Lanzhou.
Chinese Address: 兰州市城关区和政路72号
Phone: 0931 4921111-378
8.Train Ticket Office of Yantan
雁滩火车票代售点火车
Address: 2316 Nanhe Road, Chengguan District, Lanzhou
Chinese Address: 兰州市城关区南河路2316号
Phone: 0931 4961168
9.Train Ticket Office in Anding Gate
兰州安定门火车票代售点
Address: 441 Baiyin Road, Chengguan District, Lanzhou
Chinese Address: 兰州市城关区白银路441号
Phone: 0931 8122948
10.Train Ticket in Jinlun building
金轮大厦火车票代售点
Address: 156Hezheng Road, Chengguan District, Lanzhou
Chinese Address: 兰州市城关区和政路156号
Phone: 0931 4927252
11.Train Ticket Office in Lanzhou International Tourism Co. Ltd of Qilihe
兰铁国旅七里河火车票代售点
Address: 464 East Xiaoxihu Road, Qilihe District, Lanzhou
Chinese Address: 兰州市七里河区小西湖东路464号
Opening Time: 08:30-15:30
12.Train Ticket Office in Lanzhou West Railway Station
兰州西站火车票代售点
Address: 127 Dunhuang Road, Qilihe District, Lanzhou(in the ICBC business hall)
Chinese Address: 兰州市七里河区敦煌路127号(工行营业厅内)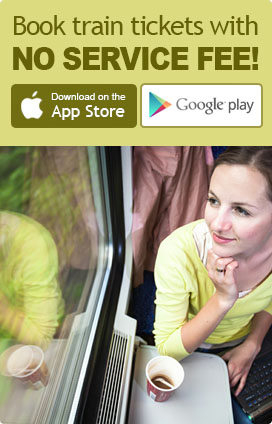 More about Lanzhou Trains