Nanchang Train Ticket Office
The city of Nanchang, the capital of Jiangxi Province, is a renowned historical and cultural city in China, and one-time capital during the Tang (CE 618-907) Dynasty. It is also home to the Tengwang Pavilion, one of Three Famous Towers of China. Nanchang is served by a single, large railway station, Nanchang Railway Station, with an extensive railway network that connects to most of the major cities of China.
Nanchang Railway Station is the junction of the Beijing-Kowloon Railway and the Hangzhou-Zhuzhou Railway, and has over 100 daily departures to many cities throughout China. Nanchang Railway Station is located at Zhanqian Road, which can be reached by any of the following public buses: Nos. 9, 219 and 221. In addition to the option of purchasing train tickets at the railway station itself, the visitor can purchase train tickets at alternative railway ticket offices located in other parts of the city, namely, in Donghu and Xihu Districts. None of these ticket offices offer ticket delivery.
Where to Buy Train Tickets in Nanchang
All
Anyi County
Changbei District
Donghu District
Gaoxin Development Zones
Gaoxin District
Jinxian County
Nanchang County
Qing Yunpu District
Qingshan Lake District
Wanli District
West Lake District
Xinjian County
Sort by areas:
All
1.Train Ticket Office of Minghua Service Company
新建县明华服务公司火车售票处
Address: 676 Xinjian Road
Chinese Address: 新建大道676号
Phone: 0791 3745500
2.Train Ticket Office of Minghua Service Company
新建县明华服务公司火车售票处
Address: 60 Jiefang Road
Chinese Address: 解放大道60号
Phone: 0791 3747101
3.Train Ticket Office of Xinjian
新建代售点火车售票处
Address: 595 Changzheng West Road ,Xinjian County
Chinese Address: 新建县长征西路595号
Phone: 0791 3712088
4.Train Ticket Office of Jiangxi Changqing Travel Agency
江西长青旅行社火车售票处
Address: 367 Beijing West Road
Chinese Address: 北京西路367号
Phone: 0791 8521133
5.Train Ticket Office of West Lake District Yijia Information Service Consulting Company
西湖区益佳信息服务咨询公司火车售票处
Address: 290 Xiangshan South Road
Chinese Address: 象山南路290号
Phone: 0791 6613056
6.Train Ticket Office of Ruzi Road
孺子路代售点火车售票处
Address: 25 Ruzi Road
Chinese Address: 孺子路25号
Phone: 0791 6282244
7.Train Ticket Office of Taoyuan
桃苑代售点火车售票处
Address: 7 Taoyuan West Road (Nanchang City Tobacco Company Building)
Chinese Address: 桃苑西路7号(市烟草公司大楼)
Phone: 0791 6532362
8.Train Ticket Office of Nanchang Shengda Ticketing Agent Company
市胜达票务代理公司火车售票处
Address: 325 Two-Seven North Road
Chinese Address: 二七北路325号
Phone: 0791 6373591
9.Train Ticket Office of Nanchang Qingyun Ticketing Center
市青云票务中心火车售票处
Address: 65 Worker-Peasant Road, near the cinema
Chinese Address: 工农路65号电影院旁
Phone: 0791 3766913
10.Train Ticket Office of Railway
铁路代售点火车售票处
Address: Hongdou Machine Factory Hall
Chinese Address: 洪都机械厂建行营业厅
Phone: 0791 8441283
11.Train Ticket Office of Provincial Multimodal Transportation Company
省联运公司火车售票处
Address: 88 Construction Middle Road
Chinese Address: 建设中路88号
Phone: 0791 2176158
12.Train Ticket Office of Jiangling Travel Agency
江铃旅行社火车售票处
Address: 296 Yingbin Road
Chinese Address: 迎宾大道296号
Phone: 0791 5211418
13.Train Ticket Office of Jiangxi Hongyun Travel Agency Company
江西鸿运旅行社有限公司火车售票处
Address: 991 Yingbin Road
Chinese Address: 迎宾大道991号
Phone: 0791 5202077
14.Train Ticket Office of Nanchang Ticket Business Service
市青云票务有限公司火车售票处
Address: 113 Dingshan Road
Chinese Address: 定山路113号
Phone: 0791 5260380
15.Train Ticket Office of Railway
铁路代售点火车售票处
Address: 527 Shanghai Middle Road
Chinese Address: 上海中路527号
Phone: 0791 7185278
16.Train Ticket Office of Nanchang Acer Technology Company
市宏基科技公司火车售票处
Address: 6 Qingshan South Road
Chinese Address: 青山南路6号
Phone: 0791 8622211
17.Train Ticket Office of Nanchang Jingdong Business Consulting Company
南昌京东商务咨询有限公司火车售票处
Address: 1451Beijing East Road
Chinese Address: 北京东路1451号
Phone: 0791 8318133
18.Train Ticket Office of Nanchang Dinsheng Consulting Services Company
南昌市鼎盛咨询服务有限公司火车售票处
Address: 609 Qingshan South Road
Chinese Address: 青山南路609号
Phone: 0791 8605151
19.Train Ticket Office of Xiangtang Railway District
向塘铁路地区代售点火车售票处
Address: 14 Jiefang Road, Xiangtang Railway, Xiangtang Town, Nanchang County, Jiangxi Province.
Chinese Address: 江西省南昌县向塘镇向塘铁路解放路14号
Phone: 0791 7058868
20.Train Ticket Office of Railway
铁路代售点火车售票处
Address: 588 Yingbin Road
Chinese Address: 迎宾大道 588号
Phone: 0791 6019699
21.Train Ticket Office of Liantang
莲塘代售点火车售票处
Address: 276 Liantang Xiangyang Road
Chinese Address: 莲塘向阳路276号
Phone: 0791 5733398
22.Train Ticket Office of JiangXi Garments College
江西服装学院代售点火车售票处
Address: Building C7 inside JiangXi Garments College ,Nanchang County,Jiangxi Province
Chinese Address: 江西省南昌县向塘镇江西服装学院院内C7栋
Phone: 0791 7058684
23.Train Ticket Office in Jinxian Jinhu Service Company
进贤金湖服务有限公司火车售票处
Address: 120 Jinxian County Junhu Road
Chinese Address: 进贤县军湖路120号
Phone: 0791 5677677
24.Train Ticket Office of Nanchang Changsheng Ticket Business Service
南昌昌盛票务服务部火车售票处
Address: beside Lantian College
Chinese Address: 蓝天学院旁
Phone: 0791 8134095
25.Train Ticket Office of Gaoxin District Jinhang Service Department
高新区金航服务部火车售票处
Address: 388 Tianxiang Street(inside the Normal University)
Chinese Address: 天祥街388号(师大校园内)
Phone: 0791 8129916
26.Train Ticket Office of Railway
铁路代售点火车售票处
Address: Gaoxin Development Zones Torch Square
Chinese Address: 高新开发区火炬广场
Phone: 0791 8116687
27.Train Ticket Office of Railway
铁路代售点火车售票处
Address: 393 Bayi Road
Chinese Address: 八一大道393号
Phone: 0791 6273686
28.Train Ticket Office of Jiangxi Construction Building Tourism Department
江西建设大厦旅游部火车售票处
Address: 103 Square North Road
Chinese Address: 广场北路103号
Phone: 0791 6212103
29.Train Ticket Office of Provincial International Tourism and Aviation Services Company
省国际旅游航空服务公司火车售票处
Address: 169 Fuzhou Road
Chinese Address: 福州路169号
Phone: 0791 6298386
30.Train Ticket Office of Provincial Sports Bureau
省体育局火车售票处
Address: inside Provincial Gymnasium ,Fuzhou Road
Chinese Address: 福州路省体育馆内
Phone: 0791 6261104
31.Train Ticket Office of Gaoxin District
高新区火车售票处
Address: near Nanjing East Road Jingdong Furniture City
Chinese Address: 南京东路京东家具城旁
Phone: 0791 3337266
32.Train Ticket Office of Changbei Limin Business Consulting Center
昌北利民商务咨询中心火车售票处
Address: A10 Lushan South Avenue, Caida Farmers' Market
Chinese Address: 庐山南大道财大农贸市场A10号
Phone: 0791 3812266
33.Train Ticket Office of Hong Gutan
红谷滩代售点火车售票处
Address: 192-7 Lushan South Avenue
Chinese Address: 庐山南大道192-7号
Phone: 0791 3852200
34.Train Ticket Office of Jiangxi Yaxin Technology Company
江西亚新科技公司火车售票处
Address: inside the campus of Hongjiaozhou ,Xinnan College
Chinese Address: 红角州新南大校园内
Phone: 0791 3969456
35.Train Ticket Office of Jiangxi Dingsheng Textile Company
江西鼎盛纺织公司火车售票处
Address: near the avenue of Maple's woods of Aerospace Institute of Technology
Chinese Address: 枫林大道航天理工学院旁
Phone: 0791 3890830
36.Train Ticket Office of Changbei
昌北火车票代售点
Address: 325 east Shuanggang Road
Chinese Address: 双港东路325号
Phone: 0791 3802097
37.Train Ticket Office in Anyi County
Address: 186 Jiefang Road , Anyi County (inside the Post Office Savings Bank)
Chinese Address: 安义县解放路186号(邮政储蓄所内)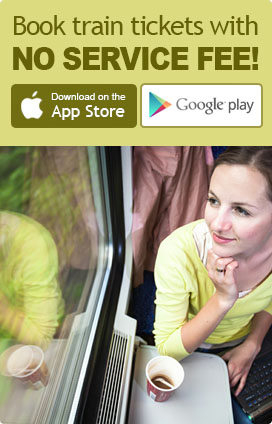 More about Nanchang Trains