Nanning Train Ticket Office
The city of Nanning, located some 400 kilometers southwest of Guilin, is the capital of Guangxi Province. It is served by a single but adequate railway station, namely, Nanning Railway Station, located on Zhonghua Road, which can be reached by any number of public buses. Nanning Railway Station is the junction of the Nanfang Railway, the Nankun Railway, the Qiangui Railway and the Xianggui Railway.
Nanning Railway Station has daily departures to many major cities throughout China, including cities such as Beihai, Beijing, Changsha, Chengdu, Guangzhou, Qinzhou, Shenzhen and Zhanjiang. Besides the option of purchasing train tickets at the railway station itself, the visitor can purchase train tickets at 30 some railway ticket offices throughout the city, beginning with a railway ticket office at 110 Zhonghua Road, just beside the railway station. Currently, there is no ticket delivery service offered at these alternative railway ticket offices.
Where to Buy Train Tickets in Nanning
1.Train Ticket Office of Mengzhidao Shuijing City,Nanning
南宁市梦之岛水晶城售票点
Address: H03 Floor 1 of Mengzhidao Shuijing City,Nanning
Chinese Address: 南宁市梦之岛水晶城一楼H03号铺
2.Train Ticket Office of Nanning railway Hotel
南宁铁道饭店售票点
Address: 84 Zhonghhua Road ,Nanning
Chinese Address: 南宁市市中华路84号
Opening Time: 08:00-17:00
3.Train Ticket Office of Nanning College Road Railcom Service Hall
南宁青山铁通营业厅
Address: 9 Qingshan Road ,Nanning
Chinese Address: 南宁市青山路9号
Phone: 2350189
4.Train Ticket Office of Nanning College Road Railcom Service Hall
南宁大学路铁通营业厅
Address: 28-1-2 Nanning College Road
Chinese Address: 南宁市大学路28-1-2号
Phone: 2218189
5.Train Ticket Office of Dongge Railcom Service Hall
南宁市东葛铁通营业厅
Address: Inside Jiayuan Neighborhood, 22 Dongge Road,Nanning
Chinese Address: 南宁市东葛路22号嘉园小区内
Phone: 2306914
6.Train Ticket Office of Nanning Tinghong Railcom Service Hall
南宁亭洪铁通营业厅
Address: 66 Tinghong Road ,Nanning
Chinese Address: 南宁市亭洪路66号
Phone: 2244670
7.Train Ticket Office of Nanning Nanying
南宁南鹰售票点
Address: 20 Shuangyong Road ,Nanning
Chinese Address: 南宁市双拥路20号
Phone: 2351888
8.Train Ticket Office of Nanning Railway Station Ticket Hall
南宁火车站售票大厅
Address: 82 Zhonghua Road
Chinese Address: 中华路82号
Phone: 2222222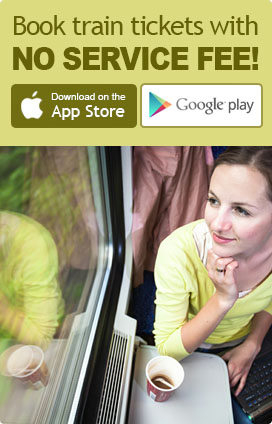 More about Nanning Trains