China Trains
Hangzhou–Shenzhen High-Speed Train Travel
Hangzhou–Shenzhen High-Speed Train Travel
The line connects almost all the major cities along China's southeastern coast, including Hangzhou, Ningbo, Wenzhou, Fuzhou, Xiamen and Shenzhen.
Hang-Fu-Shen rail line is one of the most popular passenger rail lines in China. Partly operational, the rail consists of the Hangzhou–Ningbo HSR line, the Ningbo–Taizhou–Wenzhou HSR line, the Wenzhou–Fuzhou HSR line, the Fuzhou–Xiamen HSR line, and the Xiamen–Shenzhen HSR line(to be in service in late 2013 or early 2014). Therefore you can travel from Hangzhou to Xiamen by high-speed trains, and the journey is about 7 hours. Three traditional trains travel from Hangzhou to Shenzhen, among which T211 is the fastest, taking about 16 hours.
Departing from Shanghai, the line heads to the south and links Yangtze River Delta and the southeastern coastal areas with Pearl River Delta. The 1450-kilometer line consists of five existing railways and travels through almost all the major cities along China's southeastern coast, including Hangzhou, Ningbo, Wenzhou, Fuzhou, Xiamen and Shenzhen, where the route ends. These coastal areas have played a crucial role in Chinese economics and culture, both historically and in modern times.
As an advanced high-speed railway, Hang-Fu-Shen is equipped exclusively with passenger trains that operate at a rate of 350 kilometers per hour between Shanghai, Hangzhou and Ningbo, and 200 to 250 kilometers per hour from Ningbo to Shenzhen.
Generally, traveling by train is the most convenient and cheapest way to tour through China. Nowadays, the maturity of the high-speed rail service makes passengers' trips faster and more comfortable. Almost every hour between 7 a.m. and 6 p.m., a train departs from each station along the Hang-Fu-Shen line, giving passengers many choices and flexibility in planning.
Compared to traditional carriages, facilities on high-speed trains are far advanced. The seats are comfortable, the corridors are wide, and the bathrooms are clean. In addition, you can use and charge your laptop and mobile phone, enjoy a good meal, and listen to music with headsets provided on each train.
Everyone who steps on a train operating between Shanghai and Shenzhen will have a wonderful and unforgettable journey.
Tourists needing transportation between the train station and their hotel or scenic spots along the line can take advantage of China Highlights' railway station transfer service that offers private cars with professional drivers in several cities, including Shanghai and Hangzhou. We hope it will help keep your tour easy and relaxed.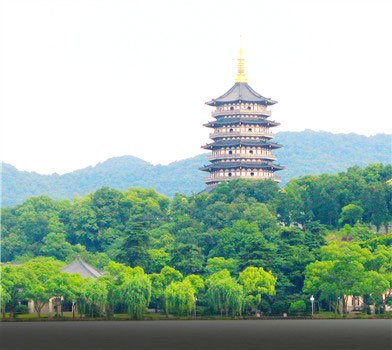 "Up above there is heaven; down below there are Suzhou and Hangzhou." This Chinese saying has held true for more than 1,000 years, perhaps dating back to the Tang Dynasty.
Hangzhou, the capital of Zhejiang province, is a true fresh beauty in the midst of a concrete jungle, making it a popular destination. There are many sightseeing opportunities including the legendary West Lake, classic Qinghefang Ancient Street, relaxing Xixi Wetland, and other numerous natural and cultural spots like the Huqingyutang Chinese Medicine Museum and the expansive former residence of Hu Xueyan, a successful 19th century Chinese businessman.
Top Things to Do in Hangzhou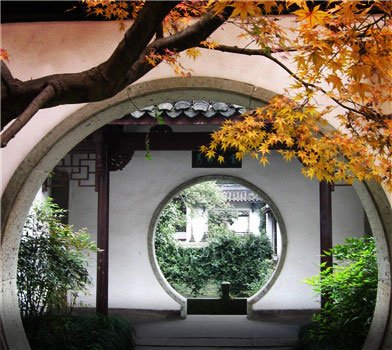 West Lake is a must-see spot from both a natural and cultural perspective. Wandering around the lake, almost every traditional Chinese image can be seen: green mountains and blue waters, ancient pagodas with beautiful legendaries, causeways lined by willows, and numerous bridges, gardens, pavilions, temples and manmade islands. Most of them have poetic names and extraordinary historic legends. People usually visit West Lake for its well-known "Ten Great Views", but the scenic sights number far beyond 10. Wandering around the lake on a sunny day on foot or on a bike is like stepping into a beautiful, colorful painting. Surrounded by classic Chinese scenery, soft willow twigs touch your face, and sometimes a cool breeze. What a relaxed and comfortable feeling.
Long ago, many Chinese emperors, men of literature and poetry lived in Hangzhou, making it an important cultural city. Xiling Society of Seal Arts, located in the West Lake scenic area, is a good choice for tourists who look forward to exploring Chinese traditional arts.
And of course, during your tour, you'll want to try Hangzhou's unique dishes, symbolic of traditional Chinese food. West Lake Fish in Vinegar Gravy and Dongpo Pork are the most popular ones.
For your convenience, we offer two one-day Hangzhou tour plans to help you make the most of your trip. If you would like something other than the pre-arranged tours we offer, don't hesitate to contact China Highlights. We will be delighted to help design your own tour, as well as reserve hotels and arrange transportation service for you.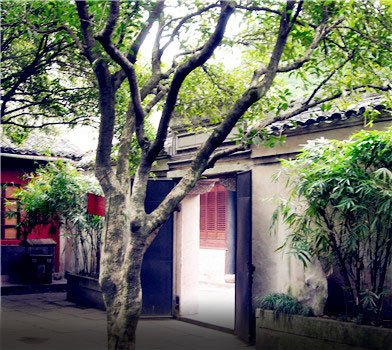 As the second largest city in Zhejiang province, the attractiveness of Ningbo is unrivaled. Ningbo is one of the oldest and most important port cities in the history of China. This modern metropolis with traditional practices remains a strong economic and global trade locale today.
Top Things to Do in Ningbo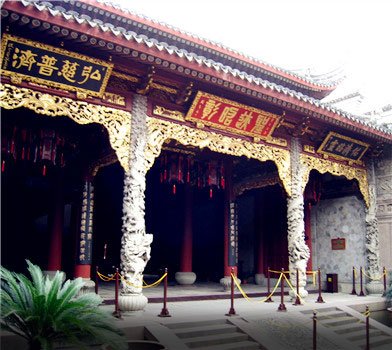 One of the world's three oldest surviving family libraries, the Tianyi Chamber Museum is a must-see attraction in Ningbo. Tianyi Chamber was built in 1516 by Fan Qin, an official in the Ming Dynasty, in his private garden. He collected antique books and built the Tianyi Chamber exclusively for his precious finds. Fan's descendants carried on his lifework from generation to generation. It is a miracle that Tianyi Chamber has never been in a fire in its 500-year history, thanks to the Fans' utmost care. In its heyday, it boasted a collection of more than 70,000 volumes of antique books. It is said that even the royal libraries in the Forbidden City were modeled after it, after Emperor Qianlong visited Ningbo. Tianyi Chamber is no longer open to the public, but you can still tour the garden and the museum, and see the library from the outside.
While Shanghai city is popular for the Bund, the Old Bund in Ningbo is worth visiting as well. Lined with great wharfs, cathedrals, banks and foreign consulates, the Old Bund beholds the history of Ningbo, the oldest harbor city in China. Dongqian Lake, Baoguo Temple and Fenghua Xikou are also recommended tourist spots.
In addition, Ningbo is famous for its superior seafood dishes, offered at relatively low prices. And don't forget to taste the traditional rice cakes and various rice dumplings produced in Ningbo.
Recommended day-tour route in Ningbo:
Hotel - Tianyi Chamber Museum – Dongqian Lake – Baoguo Temple – the Old Bund -Hotel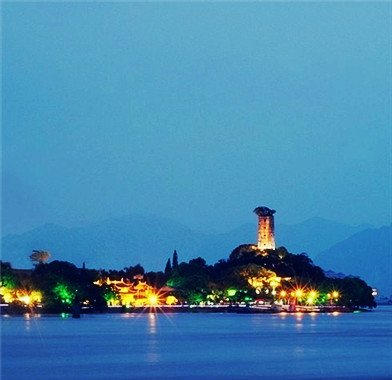 Wenzhou, the seaport on Zhejiang's east coast, is considered the richest city in China because of its highly developed commerce industry.
Many scenic spots lie on the outskirts of Wenzhou. Nanxi River, Yandang Mountains, and Taishun County are all popular places for one-day outings. Although these areas are a little far away from the main city, you need not worry. China Highlights is always delighted to arrange transportation and day-tour service for you. Please be sure to contact us in advance.
Jiangxin Island, located in the midst of Oujiang River in Wenzhou, is a recommended spot. Ranked first among China's four famous islands, Jiangxin Island has beautiful scenery and a variety of historic and cultural sites. The main scenic spot on the island is Jiangxin Temple, which was built nearly 1,000 years ago. In the Ming and Qing Dynasties, many foreign monks were attracted here by its reputation. Jiangxin Island also has many entertainment options. And when darkness falls, watching the Oujiang River decorated with numerous colorful lights from the vantage point of Jiangxin Island is an unforgettable experience.
Recommended day-tour route in Wenzhou:
Hotel – Nanxi River – Jiangxin Island - Hotel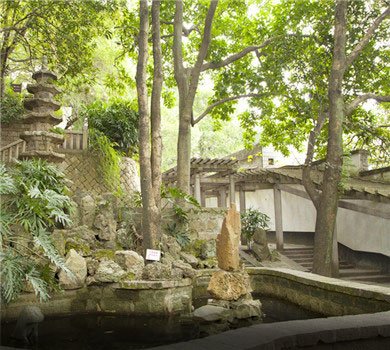 In around the 3rd century, Marco Polo visited China and took Fuzhou City to a well-known position, describing it as a "veritable marvel". Over its history of about 2,000 years, this capital city of Fujian province has always been a significant trading city, especially for tea.
Fuzhou is a city that is "in the mountains and surrounds mountains".Yushan Mountain, Wushishan Mountain and Pingshan Mountain are the main three mountains in the city. They not only give Fuzhou a special landscape, but many historic relics also remain on the mountains. In the Song Dynasty, banyan trees were planted on a large scale in Fuzhou, giving the city the nickname "City of Banyans". Tourists also can experience the atmosphere of Fuzhou's early days in the historical blocks called "Three Lanes and Seven Alleys".
Top Things to Do in Fuzhou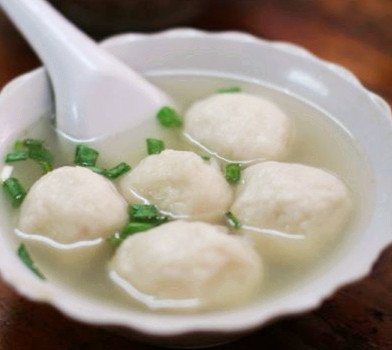 Fuzhou is also famous for its distinctive foods, which form a significant part of "the eight major components of Chinese cuisine". Both formal courses and street snacks are worth a try. The most popular dish here is "fotiaoqiang", which is simmered with more than 20 kinds of precious seafood and poultry, plus mushrooms and bamboo shoots. Yummy and nutritious, it is meaningful to enjoy this dish as it represents the highest quality of Chinese traditional dishes, although it will be a little expensive. And you should not miss Fujian-style fish balls, one of the most popular snacks all around China.
Abundant hot spring resources are another symbol of Fuzhou City. Thanks to its unique geographical advantage, Changle County of Fuzhou possesses hot springs covering several square kilometers. Thus, Fuzhou is called the "City of Hot Springs". Tourists can relax both physically and mentally in the warm waters here. 
Recommended day-tour route in Fuzhou:
Hotel – Three Lanes and Seven Alleys – West Lake Park – Gushan Mountain - Hotel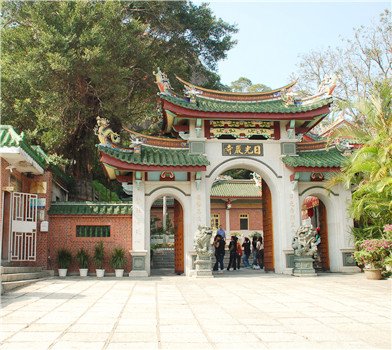 Xiamen is located in the southeast Fujian province, facing Jinmen Island of Taiwan. Known as "a Garden on the Sea", Xiamen is a quite unique tourist city in China, attracting more than 30 million visitors every year.
Warm and humid year-round, Xiamen is a very comfortable place to enjoy a vacation. With its restored old European and Japanese colonial architecture, clean and peaceful streets, Xiamen presents a fresh and harmonious urban atmosphere.
Generally, Xiamen City can be divided into two main parts: Xiamen Peninsula and Gulangyu Island. They both enjoy a high reputation among travelers, but Gulangyu is recommended for longer stays
Top Things to Do in Xiamen
Dalian Shell Museum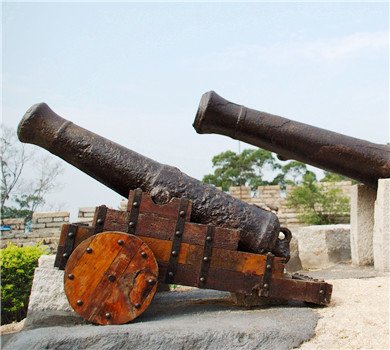 Gulangyu is a tiny island, but has a number of popular attractions.Shuzhuang Garden was originally a private garden, built in 1913 and opened to the public in 1955. In the garden, you can overlook the sea surrounded by elegant traditional Chinese bridges, classic Western mazes, and sometimes flying seagulls. The famous Piano Museum in the Shuzhuang Garden is worth visiting, also. Gulangyu Island's side streets have numerous distinctive shops, cafes and snack bars, attracting many tourists to wander around, taste traditional food and take photos.
Xiamen University is a famous institution that ranks among the top five in China. Xiamen University has a beautiful campus, which makes it a must-see place on the Xiamen Peninsula. Here, travelers would feel like walking into a movie, which reminds them of the moments of falling in love. Near to Xiamen University, South Putuo Temple is a Buddhist holy land that is worth a look.
Travelers should also taste traditional Xiamen food, including noodles in satay sauce, traditional jelly, and rice dumplings. In addition, most Xiamen locals speak Hokkien, which is quite different from Mandarin. It would be interesting to learn one or two common expressions.
Recommended day-tour route in Xiamen:
Hotel - South Putuo Temple – Xiamen University – Gulangyu Island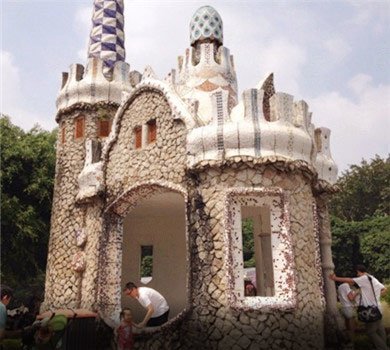 Situated in Guangdong province adjacent to Hong Kong, Shenzhen is one of the most developed and wealthiest cities in China. Before the 1970s, Shenzhen was just a fishing village. But with its establishment as a "Special Economic Zone" (SEZ) in 1978, Shenzhen became the pioneer of China's reform. Later on, it developed at an extremely rapid speed, striving to be one of the top cities worldwide and considered one of China's economic miracles.
Shenzhen was one of the first Chinese cities to build theme parks to boost its tourism industry. Window of the World, Happy Valley, China Folk Culture Valley, Splendid China and the relatively new Overseas Chinese Town East (OCT East) are all designed for tourists, some especially for families with kids.
OCT East is the largest ecotourism area in China. In this 9-square-kilometer site, ecological regions, theme parks, European-style towns, sports fields and religious spaces coexist harmoniously. Everyone can find a "home" here.
The Window of the World, as suggested by its name, exhibits models of classic buildings and monuments of the world. Tourists are able to sightsee the Eiffel Tower of France, Grand Canyon of the USA, pyramids of Egypt, the Opera House of Australia, and more all in one day. And with its interesting and challenging amusement facilities, tourists will feel like they have traveled around the world. Similar to Window of the World, Splendid China lets visitors walk across China in one day. Splendid China is a good guide to Chinese history and culture.
For military fans, Minsk World is a must-see spot in the east of Shenzhen City. Minsk World includes a 40,000-ton decommissioned Soviet aircraft carrier named Minsk and a military theme park. If you are curious about the structure of a grand aircraft carrier, this is a perfect opportunity to see one. You'll also be invited to watch a traditional Russian dance performance by a troupe of Russian dancers in military costumes.

Recommended day-tour route in Shenzhen:
Hotel – The Window of the World – Splendid China - Hotel