Chongqing Maps
Find Chongqing's location in China and Southwest China on our Chongqing maps. A Chongqing's administrative divisions map is also offered.
Other City Maps
View Chongqing details on Google map
Chongqing Top Attractions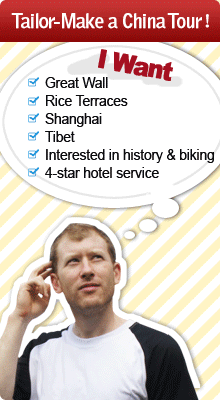 Questions and Answers About Chongqing Maps
Peter Bardsley
2014-02-24
Show Answer
I''m unsure about booking but would you give a monitored email please for a few things
Hi Peter, do you need the information on the Yangtze River cruise or tour in Chongqing, please? What can I do for you? Whitney Liao replied on 2014-02-25
Hubert
2014-01-19
Show Answer
I am trying to locate the Zhongliangshan People''s Hospital in Chongqing, the street and exact location but am having difficulty on the city map. Can you provide that?
Hi Hubert, sorry, what we try is the same as what you tried. Whitney Liao replied on 2014-01-21
Shirley
2013-12-16
Show Answer
Between KUNMING and Chongqing how long for the jourong ?
Dear Shirley, It is about 1100km between Kunming and Chongqing. It takes about one hour by flight and about 19 hours by train. Lussie Lu replied on 2013-12-16
JAMES
2013-08-25
Show Answer
hi i want to travel to wanzhou. how do i get there from sydney kingsford-smith airport , do i fly to guangzhou then onto wanzhou , or do i fly to chongqing jiangbei airport. then how do i get to wanzhou distric. or can i fly direct from sydney to chongqing jiangbei airport.
There is no international airport in Chongqing, so you could choose to fly to either Guangzhou or there cities that has flight schedule via your departure city. After you arrive in Chongqing, you could choose to take a public transport / our private transfer service from airport to train station, there are trains from Chongqing to Wanzhou (5.5-6.5 hours' driving). Online tickets booking is available on our website: http://www.chinahighlights.com/china-trains/.
Delia Xie replied on 2013-08-26
David
2012-11-11
Show Answer
Is there a Metro (subway or ditie) in Chongqing and where can I see the subway map? Is the Holiday Inn Express Jinxiucheng near any metro / ditie?
Hi David, there is no metro from the airport to the hotel. The Holiday Inn Express Jinxiucheng is not near the metro.
Whitney Liao replied on 2012-11-12
April Offer $25 Coupon
Send your inquiry before Apr. 30, 2014, and we will email you a $25 coupon.
The coupon is valid till Dec. 31, 2014, for paying tour packages worth $250 or up.
The coupon cannot be used for paying flight tickets, train tickets, hotel rooms and day trips.
Travel Advice or Question? Ask us here