Dali Maps
Dali maps cover Dali's location, the city center, and attractions around the Erhai Lake.
Dali Attractions Map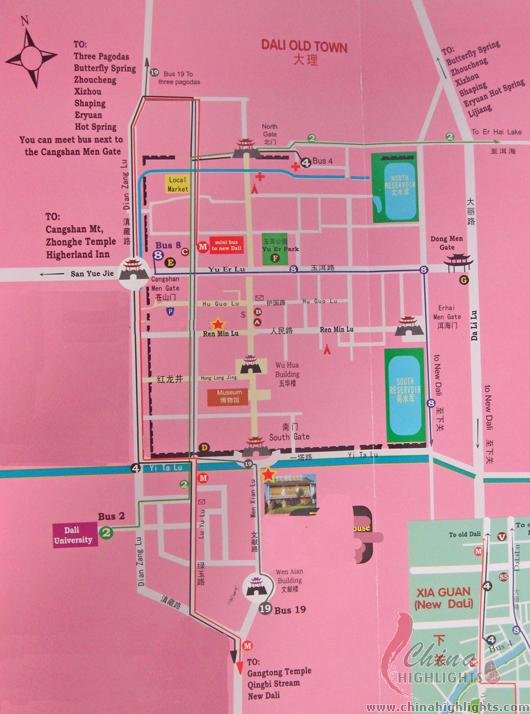 Other City Maps
View Dali details on Google map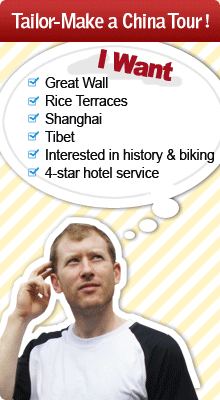 Planning a trip? Ask us here 800-2682918 (USA & CA)
86-773-2831999 (Int'l)
Q:
Megan
Asked on 2012-06-30
Reply
Hi there,We are in China late October this year. We have been to Beijing, Xian and Shanghai previously. We are in Shanghai for 5 days for business and then we have 1 week to explore. What would you recommend for such a short time. I was thinking that we fly to Chengdu for 2 nights (pandas and giant buddha) then fly to Guilin for 3 night and on one of those days cruise the Li river to Yangshou and back and then head to Hong Kong for 2 nights. We have been told that Nine Valley Village should not be missed but I dont thing we have enough time. What do you suggest?
Dear Megan, Thank you for your inquiry. My name is Doris Huang and I am a travel advisor, it is my pleasure to assist you. Based on what I understand of your requirements, I've designed a 7-day tour for you starting from Oct.24, 2012 and ending in Oct.30, 2012 with a private tour guide and van. The tour is using Tourist Class accommodation for 3 persons, and I have sent it to your email, please kindly check it. Doris Huang Replied on 2012-07-02
Dali Travel Guide
Dali Facts
Chinese Name: 大理
Chinese Pinyin: dà lǐ
Location: Southwest of China
Latitude: 25°43' N
Longitude: 100°10' E
Elevation: 1976 M (6483 FT)
Time Zone: (UTC+8)
Area Code: 0872
Population: 3.48 million