Dalian Maps
Other City Maps
View Dalian details on Google map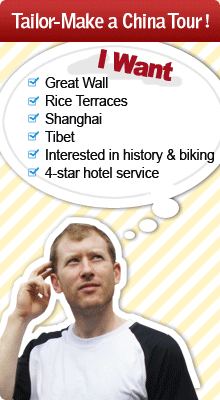 Planning a trip? Ask us here 800-2682918 (USA & CA)
86-773-2831999 (Int'l)
Q:
souleymane
Asked on 2011-02-24
Reply
Hello, can i get one big Dalian map in order to know Dalian very well?
Hi Souleymane, This is the only English map I can find. Hope it suits you. http://maps.google.com/maps?hl=en&tab=wl Lussie Lu Replied on 2011-02-25
Q:
Mladen Marcikić
Asked on 2010-08-10
Reply
Are there in Dalian international airpot ? What is the best way by plain from central Eurpe to Dalian ?
Yes, there is an international airport in Dalian: Dalian Zhoushuizi International Airport . The airport operate a few international flight to London, paris, and Hong Kong. You may consider taking a flight to hong kong first and then transfer to another flight to Dalian. There are direct flights from Hong KOng to Dalian. Ruru Zhou Replied on 2010-08-10
Hello Mladen, You can search on our website at http://www.chinahighlights.com/china-flights/flights-to-china.htm to see if there are flights from your nearby airport to Dalian. If there are not, it is suggested that you first take a flight to Beijing, Shanghai or Guangzhou, then transfer flights to Dalian. This way is also convenient. For China domestic flights booking and searching, see http://www.chinahighlights.com/china-flights/ If you need any tour services in China, feel free to send us your inquiry to service@chinahighlights.com, our travel advisors will reply to you within 1 working day. Mia Yang Replied on 2010-08-10
Dalian Travel Guide
Dalian Facts
Chinese Name: 大连
Chinese Pinyin: dà lián
Location: North of China
Latitude: 38° 54' N
Longitude: 121° 38' E
Elevation: 50 M (164 FT)
Area Code: 0411
Population: 6.13 million
Time Zone: (UTC+8)