Badaling Great Wall and Ming Tombs Beijing Day Tour (Group)
You will explore two must-see, world-famous attractions in China: the Badaling Great Wall and the Ming Tombs. The Great Wall is a symbol of China and one the Eight Wonders of the World, and Badaling is its best-preserved and most-popular section. The Ming Tombs are the best-preserved Ming emperor burial sites in China, with over 500 years of history.
Highlights
Badaling, the most popular section of the Great Wall, which has the best facilities and is the best preserved section of the wall
The largest of the excavated Ming emperor burial sites, the Changling Tomb
A well-trained 'local' English-speaking tour guide
A renowned jade factory outlet
An authentic traditional Chinese lunch
A 22-seat air-conditioned coach with up to 10 English-speaking travelers
Hotel pickup and drop off
Our Product Manager - Apple Zeng
" Badaling Section of the Great Wall, which is the most representative part, is located in Yanqing Country, 80 kilometers northwest from downtown Beijing. It is also the most well-preserved and most popular section of the Great Wall. Numerous Chinese and international dignitaries has visited Badaling. Changling Tomb is the tomb of Emperor Zhudi. It is the largest and best preserved of the thirteen Ming Tombs."
What you will see on your trip
Badaling Great Wall
Badaling Great Wall was the first section of the Great Wall to be opened to the public as a tourist site. It was first built in Spring and AUtumn Period (770BC-476BC) as the defense project. Now the Badaling Great Wall is the symbol of China as well as Chinese civilization.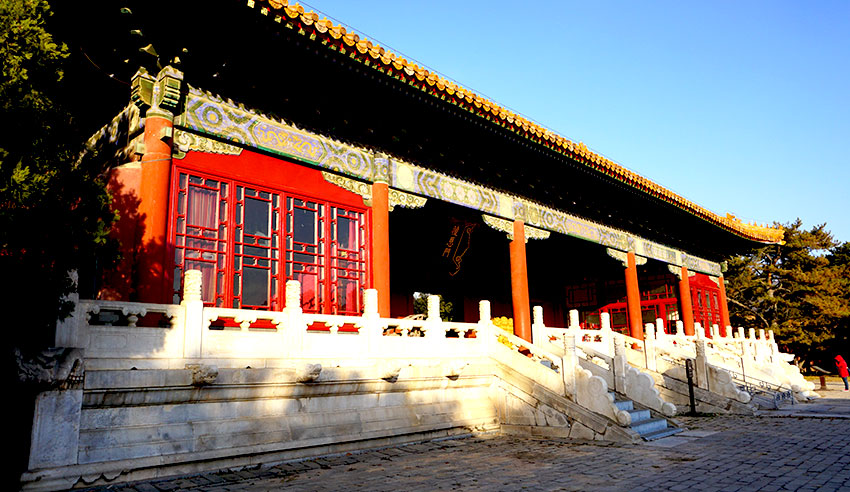 Changling Tomb
Changling Tomb is first and largest tomb in the thirteen Ming Tombs, and occupies the central position. The ground buildings of Changling Tombs include the Hall of Prominent Favor, Soul Tower and Precious Dome.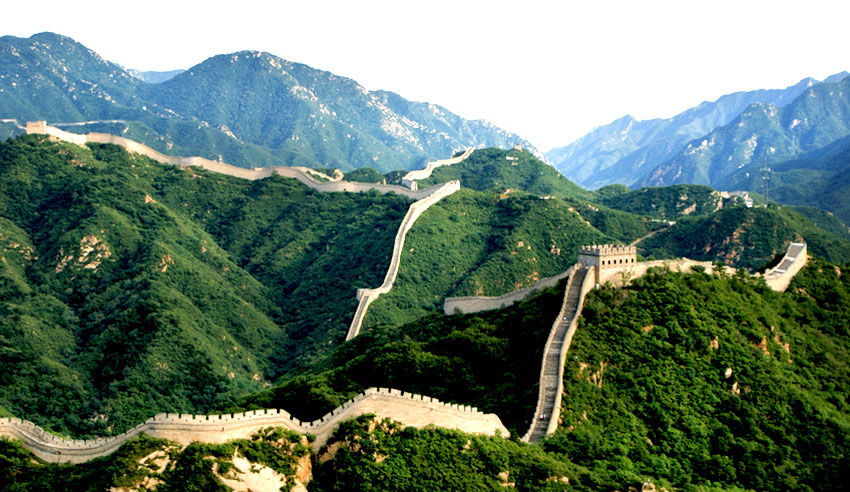 Tour Itinerary
After being picked up at your hote between 07:30-08:30 in the morning, you will head for the first stop on your full-day Beijing tour, the Ming Tombs. The tombs are imperial burial sites where 14 of 16 emperors of the Ming Dynasty (1368 AD to 1644 AD) are buried. You will explore the Changling Tomb, the tomb of Emperor Yongle, the first master of the Forbidden City, and the largest of the excavated burial sites. Duration: approximately one hour. The visit to Ming Tombs finishes at about 10:45.
From the Ming Tombs, you will head to the Badaling Section of the Great Wall. A stop en route for an authentic traditional Chinese lunch (at 11:30) will prepare you for your next trip between 13:30 to 15:30. The Great Wall is the most famous attraction in China and Badaling is the most popular section. Built in 1505, approximately 370 state leaders and VIPs have visited Badaling to admire the magnificence and beauty of its scenery. Duration on the Great Wall: approximately two hours. A cable car is available (at extra cost).
This route will also pass by the Bird's Nest and the Water Cube. Although we do not stop there, you will have a good chance to take some photos along the way. You will be transfered to your hotel at arounnd 17:00.
Tour Price
| 1 person | 2-3 persons | 4-5 persons | 6-9 persons | > 10 persons |
| --- | --- | --- | --- | --- |
| --- | --- | --- | --- | --- |
Book This Tour
Inclusions
Professional guide
22-seat air-conditioned coach
Lunch
Entrance fees
Exclusions
Toboggan or cable car ride
Gratuities (recommended)
Items of a personal nature
Special Notes for a Seat-in-a-Coach Tour
A seat-in-a-coach tour minimizes costs because expenses are shared among a larger group.
Seat-in-a-coach tours are operated by local business partners of China Highlights around China. China Highlights chooses business partners by strict quality standards. The service of a seat-in-a-coach tour may be not as considerate as that of a private tour sometimes.
Visiting a shop or a market is always included in a seat-in-a-coach tour, but you don't have to buy anything.
A seat-in-a-coach tour usually consists of more than 5 people with a maximum of 16. You will have a local guide and use a 22-seat air-conditioned coach. We will pick you up at some appointed hotels at the appointed time. In contrast a private tour provides a private car and guide. And we will pick you up at your hotel.
Customer Review
by David Sep.05 2013
We had a wonderful time in this trip. The scenery is beautiful. The guide is knowledgeable and speaks good english. Would recommend this tour.
by Sep.05 2013
This Great Wall and Ming Tombs tour is worth the money. We went to Badaling Great Wall in September, it was crowed. But scenery was beautiful and the weather was nice.
by Sep.09 2013
Generally speaking it's worth the money. It's so cheap when we booked it online. But it's not a relaxing and flexible tour as you had also to go some shopping along the way.