Beijing Day Trip
Our Travel Advisors' Top Hand-Picked Day Tours
We have 2 Packages for your match!
Beijing Panda Garden, Lama Temple and Hutongs Day Tour (Group)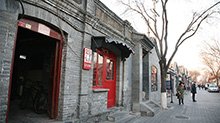 On this tour, see cuddly and lovable giant pandas, the emblem of China, at the Beijing Zoo. Then, you will explore the Lama Temple, one of the largest Tibetan Buddhist monasteries in China and stroll along old hutongs to experience Beijing local's life.
Duration:8 hrs
Attractions: Hutong Tour in Dongcheng District,Lama Temple
Hutong, Chengxian Street, Yandaixie Street, Bell Tower Beijing Tour (Private)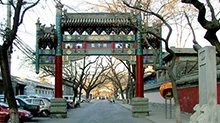 You will enjoy a unique Beijing Hutong Tour. Beijing Hutong has a long history. This tour includes various Hutongs with different shapes, all with long history. It is a good way to experience local lives and explore local culture. Besides visiting Hutongs, other two famous historical sites are also included - the Bell Tower and the Drum Tower.
Duration:8 hrs
Attractions: Bell Tower,Cheng Xian Street,Drum Tower,Hutong Tour in Dongcheng District