Chongqing Day Trip
Our Travel Advisors' Top Hand-Picked Day Tours
We have 3 Packages for your match!
Chongqing Zoo and Eling Park Half Day Tour (Private)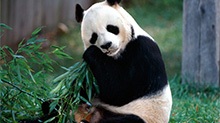 You will explore Chongqing's must-see spots: the Panda House in Chongqing Zoo and Eling Park. Chongqing Zoo is the largest zoo in south-west China with over 1,000 birds and 170 species of animals, where you can see charming native giant pandas. Eling Park was the earliest private garden in Chongqing.
Duration:4 hrs
Attractions: Eling Park,Chongqing Zoo
Chongqing Zoo, Ciqikou Ancient Town and the Three Gorges Museum Chongqing Day Tour (Private)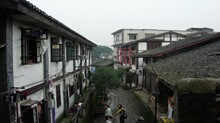 Chongqing City is a popular destination for travelers with its hilly slopes, rivers, night views and spicy food. Chongqing Zoo is a large-scale zoo with more than 2,000 animals belonging to 200 species. Ciqikou was once the most flourishing town in Chongqing in the Ming and Qing dynasties. Now it is famous for residential houses in a traditional Chinese style and delicious local snacks. The Three Gorges Museum is used to protect, research and display the history of Chongqing and the Three Gorges area of cultural heritage.
Duration:8 hrs
Attractions: Chongqing Zoo,Ciqikou Ancient Town,Three Gorges Museum
One-day Dazu Rock Carvings Tour (Private)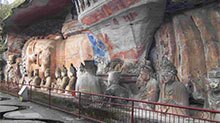 In this cultural private tour, you will see the famous tourist attractions in Chongqing- Dazu Rock Carvings, which has been listed as World Cultural Heritage.
Duration:8 hrs
Attractions: Dazu Rock Carvings
Chongqing Day Trips
Chongqing Intrest Focus