Guilin Day Trip
Our Travel Advisors' Top Hand-Picked Day Tours
We have 7 Packages for your match!
Explore Huangyao Ancient Town- See Where the Movie The Painted Veil Was Shot (Group)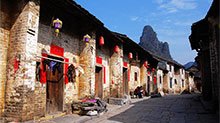 Follow in the footsteps of the movie The Painted Veil on this seat-in-coach tour. Not only will you see the locations where the movie was shot, but you will also experience local culture and rural life in this famous ancient town.
Duration:8 hrs
Attractions: Huangyao Ancient Town
2-Day Group Tour in Sanjiang Dong Autonomous Country- Experience Dong Minority Culture (Group)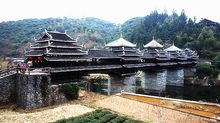 Your 2-day group tour in Sanjiang will be full of diversity. Explore ancient Dong villages and Chengyang Scenic Area. Visit the longest wind-rain bridge (a bridge combining corridors, pavilions, pagodas and attic structures) in the world—Sanjiang Wind-rain Bridge. Visit the largest wooden drum-tower— Sanjiang Drum-tower. You will also have the opportunity to explore history and culture of Dong Minority in a large scale live-action performance.
Duration:48 hrs
Attractions: Chengyang Wind and Rain Bridge,Sanjiang Dong Village
Li River Cruise and Yangshuo Day Tour (Group)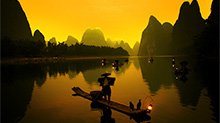 You will have a relaxing day on this one day tour. The Li River is a 5A scenic spot in Guilin, the most beautiful river in Guilin, which looks like a green ribbon winding through the mountains. Yangshuo is a beautiful county in Guilin. West Street is the oldest street in Yangshuo with a large number of foreigners traveling and living here.
Duration:8 hrs
Attractions: Lijiang River
Daxu Ancient Town Half Day Tour (Private)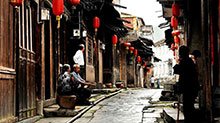 In this half-day sightseeing tour, you will visit the ancient town of Daxu. It is located on the north bank of the Li River, and was founded in the Northern Song Dynasty (960–1126).
Duration:4 hrs
Attractions: Daxu Ancient Town
Private Day Tour to Longji Terrace Field from Guilin (Private)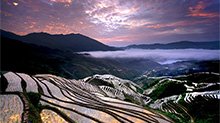 You will explore the Longji Terraces. Longji's Terraces are the most famous landscape of Longsheng County in Guilin Prefecture. They were first built in the Yuan Dynasty (1271–1368).
Duration:8 hrs
Attractions: Longji Terrace Field
One Day Private Cruise Tour to Yangshuo from Guilin (Private)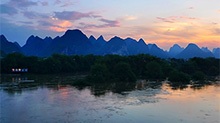 Explore the must-see attraction of Guilin — the Li River. The Li River is the mother river of Guilin city. See dragon-tooth-shaped peaks, verdant bamboo forests, and tranquil, crystal waters. The narrow bamboo rafts which ply the river have been subjects for landscape painters over the centuries.
Duration:8 hrs
Attractions: Li River
5-Day Group Tour to Vietnam- Mong Cai, Hanoi, Halong Bay and Cai Ba Island Cruise (Group)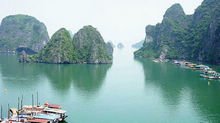 Explore exquisite scenic spots in Vietnam on this group tour from Guilin. Visit Hanoi, the capital of Vietnam. Explore the beauty of World Heritage-listed Halong Bay. Board a private junk and set sail through turquoise waters dotted with over 2,000 magnificent limestone islands.
Duration:108 hrs
Attractions:
Guilin Day Trips
Guilin Intrest Focus