Hong Kong Day Trip
Our Travel Advisors' Top Hand-Picked Day Tours
We have 4 Packages for your match!
Hong Kong Yuen Yuen Institute, Tai Mo Shan, Sam Mun Tsai and Villlages Relaxing Day Tour (Group)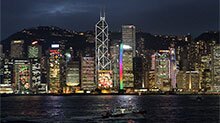 This relaxing day tour will bring you a fresh and relaxing day to experience the life and culture of Hong Kong people, while seeing the beautiful scenery in the New Territories.
Duration:6 hrs
Attractions:
Traditional Junk Boat Night Cruise in Hong Kong Including Temple Street, Victoria Harbor, Victoria Peak and Dinner at Jumbo Floating Restaurant (Group)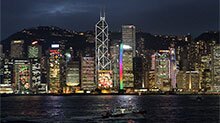 The night cruise in Hong Kong offers you a spectacular night view of Victoria Harbor. You can enjoy the nightlife of the locals at a popular night market: Temple Street, have dinner at Jumbo Floating Restaurant and savor the great scenery at Victoria Peak.
Duration:4 hrs
Attractions: Victoria Harbor
One Day Hong Kong Island and Ocean Park Tour (Private)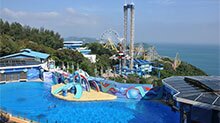 It will be a leisurely and entertaining tour. And it will also suit you and your children. We will visit the highest peak of Hong Kong, relax in a beautiful bay, experience the life of fishermen, and have fun in Ocean Park.
Duration:8 hrs
Attractions:
Half Day Hong Kong Island Orientation Drive (Private)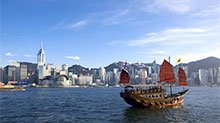 This is a half day leisure trip during which you can indulge in Hong Kong's beautiful landscape and distinctive culture. We will visit the peak of Hong Kong, enjoy the sandy beach of Repulse Bay, and have a close-up experience in Hong Kong's fishing arena.
Duration:5 hrs
Attractions: