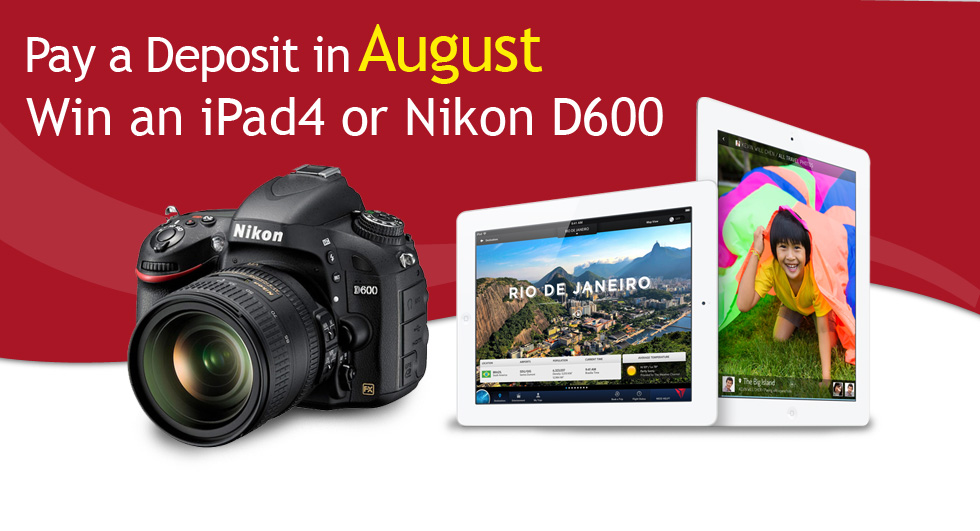 Terms & Conditions:
The promotion is open to all customers who confirm and pay a deposit for a tour during the promotion period. (The offer excludes hotel bookings, Yangtze River cruises, flight/train tickets, airport transfers, and day tours purchased on their own.)
Two prizes will be presented in 2013, one for July and one for August. The draws will be on the second working day of the following month.
The winner must advise China Highlights of their choice of prize (iPad or Nikon camera) at least 7 days before arrival.
The iPad or Nikon camera will be purchased in China, but will be of international standard, though model numbers may vary with those available abroad. The language will be set to the winner's preference before presentation.
There is only one Nikon camera available. If the Nikon camera is chosen following the first draw, only the iPad will be available for the second draw prize.