How do I pay to China Highlights on Paypal?
How Do I Pay To China Highlights On Paypal?
Step 1: Click the PayPal button on the page after you have successfully submitted your flight booking, or click the Paypal links in the confirmation email . You will be taken to secure PayPal website.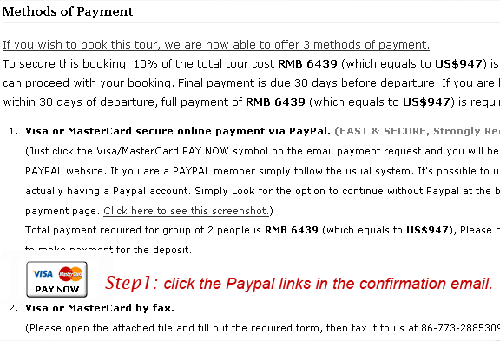 Step 2: Sign in to the secure PayPal website to complete the payment with your PayPal balance or your credit card. If you have not PayPal account, you can complete the payment with your credit card. Restrictions make apply depending on the amount of the payment.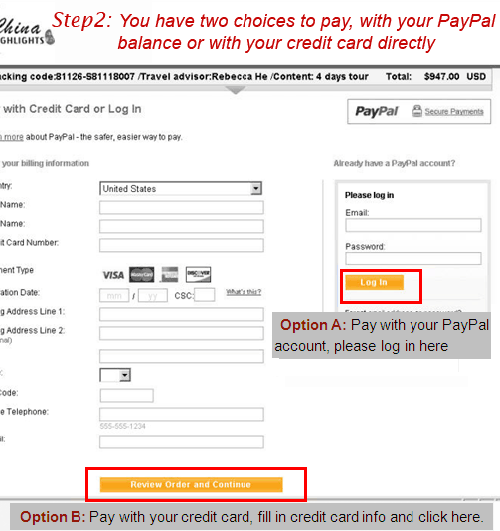 Step 3: After completing the payment, PayPal will send the receipt to you and inform us by email of the payment.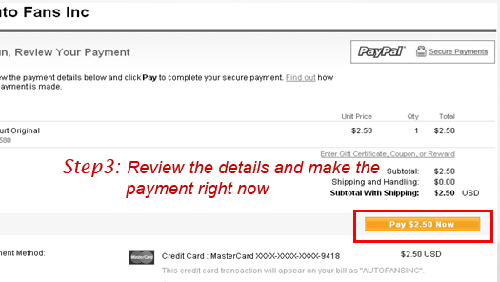 Step 4: After notification from PayPal that payment is completed, we will confirm your flight booking within 12 hours.