Customers' Feedback for 2009
China Highlights collected the feedback from our customers about their experiences in 2009, including the ratings and comments on attractions, guides, activities, hotels and food in China cities. Would you like to look at what tour previous customer tours have recommended? If you basically like what you see you can choose to customize it to get just what you want.
Category
Year Uploaded
Customers' Home Country
Travel Advisor
Search Feedback
The rest of the trip with Tony along the Li River was just great. His company was very interesting and he made all the arrangements for us in Yangshou. >Read more »
Client:
Ilya
Tour Dates:
November 22, 2009 - December 8, 2009
Tour Title:
17 Days Beijing, Xian, Hua Mountain, Chengdu, Lijiang, Diqing, Kunming, Guilin, Yangshuo Tour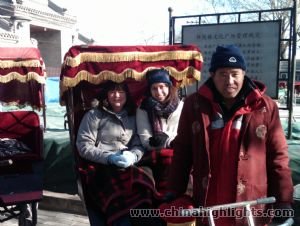 Candy,
Happy New Year 2010.
The Great Wall was the most memorable attraction; we visited-- a pristine, clear day, and even almost warm (after frigid weather in Beijing )proper weather made it even more beautiful.
Johnny, in>... Read more »
Again thank you so much for the best tour experience we have ever had.It was a truly fabulous visit to Beijing in comfort, security, and knowledge.Our days were spent in delightful moments of carefree and tasty adventure. >Read more »
A special note to Candy Wei: She was fantastic! She organised everything for me at such short notice. She made my dealings with China Highligts an absolute joy. My China journey would not have been the same without her involvement.Thank you! >Read more »
Dear Tina,
We enjoy tht tour very much. The most memorable visits were: Baji dong village, Ping Zjong market and Kongbai village. None of them were in the original itinerary. We also highlight Chengyang bridge and village. The visit to a farmer's>... Read more »
Client:
Xabier
Tour Dates:
November 14, 2009 - November 22, 2009
Tour Title:
9 Days Beijing, Guilin, Yangshuo, Longsheng, Sanjiang, Zhaoxing, Congjiang, Basha, Xijiang, Guiyang Tour
Dear Jean,
Thank you for helping us to help you. I really enjoyed all of them, I cannot almost decide which one caused a higher impression on me. If I have to choose, I would say the Great Wall and, maybe surprisingly, the Muslim Quartier in>... Read more »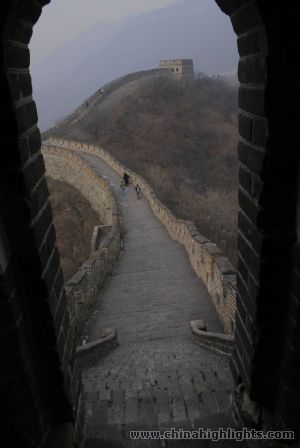 Hello Ruby
We had a great day today.
Thank you for giving us Laura as our guide. We found Laura to be a really delightful guide - she really knew a lot of material and was always very pleasant. She was fantastic - so pleasant and so>... Read more »
Hello Sunny
We had a great time in China and returned to Australia two weeks ago after visiting other countries.
The whole trip was good. The various sights of Beijing , Xian and its wall and Terracotta warriors, Yangtse and Shanghai>... Read more »
Dear Michael,
Thanks for organized such a great trip. We enjoyed the terra cotta warriors, Huashan Mountain and seeing the people living in the mountain (the long-haired women, etc.) at the Longsheng terraced rice fields in Guilin.
The>... Read more »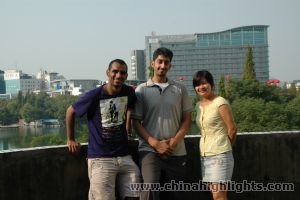 Dear Delia,
How are you? I hope you are fine.
We just came back to our country, so I would like to thank you personally for the generous hospitality we got upon arriving to your office. Meeting you was an additional reason for us to like>... Read more »