Customers' Feedback for 2012
China Highlights collected the feedback from our customers about their experiences in 2012, including the ratings and comments on attractions, guides, activities, hotels and food in China cities. Would you like to look at what tour previous customer tours have recommended? If you basically like what you see you can choose to customize it to get just what you want.
Category
Year Uploaded
Customers' Home Country
Travel Advisor
Search Feedback
Thank you for your help with my trip to Beijing. I enjoyed it all, especially the Peking Opera.Many thanks >Read more »
It should be my wife and I thanking you for the good work done to make our trip trouble free and enjoyable. >Read more »
I would like to say a great big thank you to you for organising a great tailored trip of China! Also please can you extend my thanks to our three tour guides, Christine (Beijing), Crystal (Xi'an) and Ben (Chengdu). >Read more »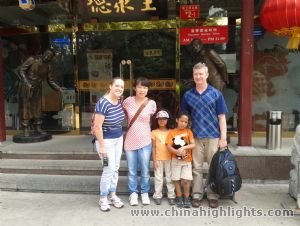 Thank you so much for your help in planning our trip to Beijing! We had a wonderful tour. >Read more »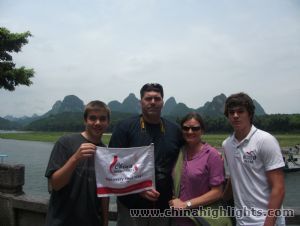 Hi Michael,
Sorry it has taken so long for me to get back with you, things have been so very hectic.
I believe the most memorable will be in Chengdu visiting the Panda Reserve. We arrived early when they were feeding and very active>... Read more »
I would like to Thank you for oragnising the tour and espicially for the wonderful tour guide Loui that we had while we were the in China! Loui was polite and amazing guide who knows so much about the history of China, he was a friendly and patient with us>... Read more »
Michael,thank-you for the amazing job you did organizing our trip. You attended to our every detail,starting by calling us at the most opportune moment. All the guides were most informative and spoke English very well. Daki,Oscar and Helen were above the>... Read more »
It was a pleasure doing business with Lily. She took the time to contact us while we were in China and made sure we had everything we needed. >Read more »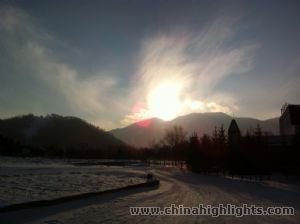 We're home already. Thank you for making out trip a very memorable one. Happy holidays to you >Read more »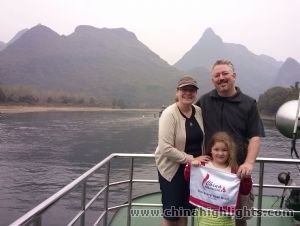 Jenny, our guide in Guilin stood out because she was clearly very knowledgable and good at her job as a guide. She knew the best routes to avoid the crowds and took excellent care of us. We loved all our guides and will remember each of them. >Read more »