China Tour Feedback from Bahamas Customers
We collected the feedback from our Bahamas customers about their experiences in China, including the ratings and comments on attractions, guides, activities, hotels and food in China cities.
Would you like to look at what tour previous customer tours have recommended? If you basically like what you see you can choose to customize it to get just what you want.
Category
Year Uploaded
Customers' Home Country
Travel Advisor
Search Feedback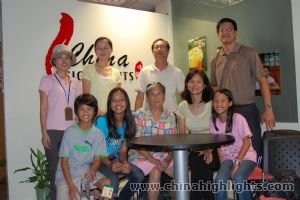 Dear Grace,
Sorry to take so long to reply to this email. We have been extremely busy since getting back home.
We loved the Great Wall of China - which we had almost all to ourselves. We climbed all the way to the highest point>... Read more »
Dear Virginia,
I have been meaning to write you for some time now to let you know how much we enjoyed our tour with China Highlights. Everything ran like clockwork with guides always prompt and efficiently getting us to our>... Read more »
Dear Virginia:
We really wanted to express our thanks to you and your organization for putting together such a wonderful trip in your Country.
Everything about the trip was FIRST CLASS. The guides were pleasant and>... Read more »