China Tour Feedback from Chile Customers
We collected the feedback from our Chile customers about their experiences in China, including the ratings and comments on attractions, guides, activities, hotels and food in China cities.
Would you like to look at what tour previous customer tours have recommended? If you basically like what you see you can choose to customize it to get just what you want.
Category
Year Uploaded
Customers' Home Country
Travel Advisor
Search Feedback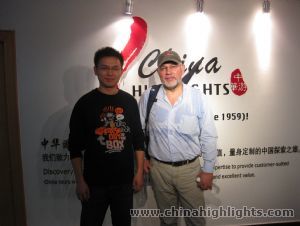 I enjoyed my trip a lot, knowing your cities and your culture. And is sure that some day I will be back there. All the drivers and guides, and also the program was really fantastic. >Read more »
Client:
Alex
Tour Dates:
May 26, 2012 - June 16, 2012
Tour Title:
22 Days Hong Kong, Guilin, Yangshuo, Chengdu, Emeishan, Xian, Shanghai, Suzhou, Beijing Tour
I would like to give our feedback of Kathy, our guide in Beijing. She has been extremely professional and have attend our needs diligently. Also, she has been demonstrated a very good knowledge of the touristic attractions during all our visit. >Read more »
Miss Yang have been prepared our tour very consciously and efficiently. I would like to give my positive feedback on her. >Read more »
We are very pleased of the service provided for your agency and specially for your efforts and constant concern of our satisfaction. Everything went smooth, very well coordinated and the itinerary was fulfilled perfect. >Read more »
The Great wall was the most memorable attraction I visited. Our Beijing Guide Jing Chin was the most outstanding tour guide, her cordiality and dispotiton was amazing and the coordinated with our driver....100%. We enjoy the tour very much. Thank you for>... Read more »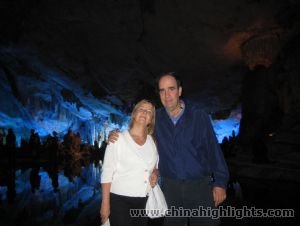 We had a wonderful time in Beijing.Our Tourist Guide there was not as great as you, but she was very nice too and she made our days there unforgetable. The driver also was a very good person and the city is beautiful. I liked very much "The Forviden City".>... Read more »
Karen
Sorry that I didn't let you know our comments of the trip.
Everything came out very well with reference to Hotels, tour guides and cars. It was according to our expectations and price paid.
However we can't say>... Read more »
Dear Eva,
Thank you so much! We had a wonderful time in Beijing and we enjoyed some delicious mooncakes on this day!! Definitely Cindy from Xian. She always knew everything (stories, history, shows, etc.) We learned a gret deal with her. Was wonderful>... Read more »