China Tour Feedback from Costa Rica Customers
We collected the feedback from our Costa Rica customers about their experiences in China, including the ratings and comments on attractions, guides, activities, hotels and food in China cities. Would you like to look at what tour previous customer tours have recommended? If you basically like what you see you can choose to customize it to get just what you want.
Tour date: Mar. 24 2012 - Apr. 5 2012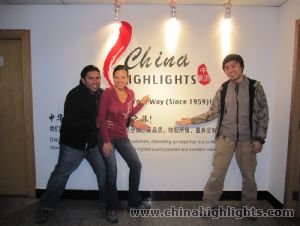 Thank you for your excelent work, this is what we want. Thank you for the trip!
read more
Tour title: 13 Days Hong Kong, Guilin, Yangshuo, Xian, Chongqing, Yangtze, Yichang, Beijing Tour
Tour date: Sep. 2 2010 - Sep. 2 2010

I just wanted to thank you for a great tour and having a great tour guide as Willy. And I will probably give your contact to a teacher of mine that might be going to china with a really big group of course if he goes ill give him your contact info.
read more
Tour title: 1 Day Shanghai, Beijing Tour