China Tour Feedback from Finland Customers
We collected the feedback from our Finland customers about their experiences in China, including the ratings and comments on attractions, guides, activities, hotels and food in China cities.
Would you like to look at what tour previous customer tours have recommended? If you basically like what you see you can choose to customize it to get just what you want.
Category
Year Uploaded
Customers' Home Country
Travel Advisor
Search Feedback
During our trip, all mountains and Nankings museum are memorable. Everything about the Yangtze River cruise was good. Our guide, Susan, was the most outstanding. She told us very interesting way the chinese living and not only the attractions, but much more >Read more »
Client:
Tarja
Tour Dates:
May 22, 2012 - June 7, 2012
Tour Title:
17 Days Chongqing, Yichang, Yangtze, Zhangjiajie, Changsha, Nanchang, Mount Lu, Jingdezhen, Huangshan, Nanjing, Hangzhou, Shanghai Tour
We were very pleased with the tour to Great Wall. We liked the lunch and also the walk on the Great Wall. It is true that it is beautiful place. The tour guide and the driver were excellent in our opinion, and your help was very important and good. >Read more »
It is fun for young people for sure. The room was nice and I enjoyed the quiet morning hours walking with other 'elderly' in the parks and riverside. And it was fun to sit and watch happy people roaming around in the evening. Something that I would not>... Read more »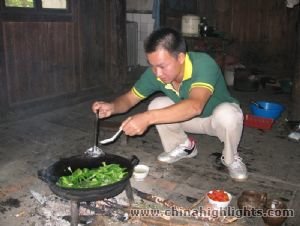 Dear Carol,
Our trip was amazing and we all really enjoyed it.
We are really grateful about all the arrangements you made for our trip. Tony was fantastic guide and we had really nice time with him.
It was really nice that he also>... Read more »
Hi, Candy
Sorry, I've been so busy with our work that have not had time to answer earlíer. We think Yangshuo-Guilin area was the most memorable attration we visited. Tony Tang was our favourite guide. He has a very>... Read more »
Dear Eva Wang!
It has been already a little more than a month that I came back home from Finland. We were with Tytti Geitel your customers during our China trip. I want to thank you and your Company of the excellent service you supplied>... Read more »