China Tour Feedback from Hong Kong Customers
We collected the feedback from our Hong Kong customers about their experiences in China, including the ratings and comments on attractions, guides, activities, hotels and food in China cities.
Would you like to look at what tour previous customer tours have recommended? If you basically like what you see you can choose to customize it to get just what you want.
Category
Year Uploaded
Customers' Home Country
Travel Advisor
Search Feedback
You did a wonderful job and our trip worked out well. It was a lot of work for you and your efforts are appreciated. It was a last a last minute effort and your support was critical. >Read more »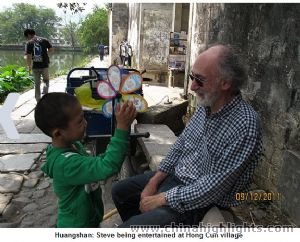 But what made the Huangshan trip so wonderful was our guide April Yao. She was enthusiastic and her smile infectious. She was knowledgeable about the history, geography, and even the geology and biology of the locations we visited. She was amazingly>... Read more »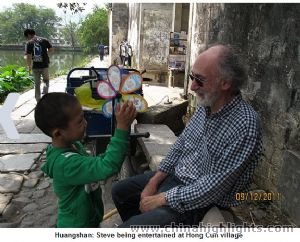 Here are the photos I took during the tour of Huangshan with you. Steve and I really had to great time. You are so knowledgeable, efficient and lively; you made our tour so much more enjoyable. The solar-powered flash lights you gave us came in good use in>... Read more »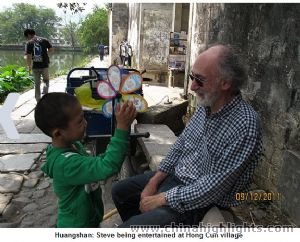 Steve and I are back home now, safe and sound; but I think our minds are still constantly thinking of our China trip. It was wonderful. Thank you Candy for selecting the tour sites, the hotels and especially the tour-guides, who are all marvelous. >Read more »
She communicated with us very well. In fact, her communication skills are excellent. She listens carefully, picks up on nuances, and focuses on what you are interested in, rather than just reading a script. Most importantly, she engaged us in a continuous>... Read more »
I'd like to write to you about the service that your staff, Ms. Jane has provided me. She has been very dililgent to research the tour for me, for the prices. I booked my hiking tour through her today. It's my daugher and myself's first trip to the Great>... Read more »
I have used many travel agents before in all of these countries but have never come across one that pays as much attention to details of what I require as does Grace. She has gone above and beyond what I would expect someone to do in securing our trip and>... Read more »
Yes, they have an enjoyable Guilin trip. Tour guide - Tony Tang and his driver treated them very well and made sure that everything was taken care of.Melanie highly recommend requesting Tony Tang's services. >Read more »
Dear Delia,
Thank you for your email. More so thank you for your telephone call through Peter when we were touring in Chongqing. We are very impressed with your diligence and care for your guests. Most kind of you!
How>... Read more »