China Tour Feedback from Iceland Customers
We collected the feedback from our Iceland customers about their experiences in China, including the ratings and comments on attractions, guides, activities, hotels and food in China cities.
Would you like to look at what tour previous customer tours have recommended? If you basically like what you see you can choose to customize it to get just what you want.
Category
Year Uploaded
Customers' Home Country
Travel Advisor
Search Feedback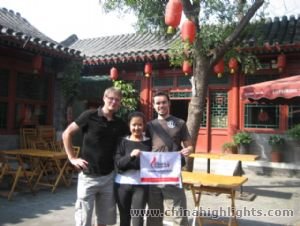 Thank you for organizing a fantastic trip! It was beyond our expectations, so many compliments to you guys. >Read more »
Client:
Saevar
Tour Dates:
September 23, 2010 - September 24, 2010
Tour Title:
2 Days Beijing Tour
Dear Morgen.
We are back home to Iceland. Everything went as planned. Your guides were excellent and we recommend your agency to everyone we know and are planning trip to your great country.
Sincerely
Bjrgvin & Kristjana
>
Read more »