China Tour Feedback from Israel Customers
We collected the feedback from our Israel customers about their experiences in China, including the ratings and comments on attractions, guides, activities, hotels and food in China cities.
Would you like to look at what tour previous customer tours have recommended? If you basically like what you see you can choose to customize it to get just what you want.
Category
Year Uploaded
Customers' Home Country
Travel Advisor
Search Feedback
I just spoke with Pnina Ribeiro, and she asked me to tell you about Louise, their guide n Beijing. She is cute, helpful, efficient and very kind. They fall in love with her. I also met her and I agree with every good word about her. She is very sensitive>... Read more »
Client:
Avner
Tour Dates:
May 13, 2014 - June 16, 2014
Tour Title:
35 Days Beijing, Lanzhou, Wuwei, Zhangye, Jiayuguan, Dunhuang, Xian, Lhasa, Shigatse, Dingri, Xiamen, Quanzhou, Xiapu, Fuzhou Tour
Thanks for your email. We are also glad you were our tour guide!! Our Guilin tour was a wonderful trip we will always remember thanks in no small part to you. Ravit and I are busy telling everyone what a great trip we had to China and how they must>... Read more »
I would like to mention the great service we have had so far from Lily. She has answered all questions and requests we have had very quickly and efficiently. >Read more »
Our trip was a smashing success due to you and your organization. We enjoyed everything :the program, the hotels (especially the outstanding Hilton in Xian), the trips, the visits and so on. >Read more »
I just want to write to you about the efficient and very good collaboration and service we have got from Nora; I am very pleased I have contacted your company for organizing our tour and we hope the tour will be also successful. >Read more »
The trip was a great success and the guide driver and car were a good investment, we really saw Shanghai and learned its history.Thank you for your efficiency. >Read more »
I obliged to mention that I was very satisfied to take a decision together with you, to decide to take the trip with China Highlights. I appreciate your patience to all my questions and my all emails. Your answers made me to take the right decision,to>... Read more »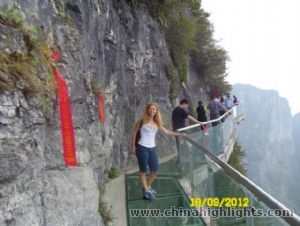 We are planning to come to China in September and made contact with Ms Lily to organize to us our tour. So far we received excellent service from her. She is always friendly, professional and cooperative. >Read more »
I would like to thank you and our wonderful guide Pan for a great day in Suzhou. We all had a great time and everything went very smoothly and as planned. We liked the last garden we went to (I don't remember the name) and the boat ride on the water. >Read more »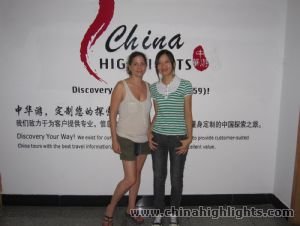 My guide for the first leg of the trip (guilin-longshen-yangshou) was lovely and I really enjoyed her guidance. The highlight of my trip was huangshan. Attached are a few pictures. >Read more »
Client:
Ronit
Tour Dates:
September 7, 2011 - September 22, 2011
Tour Title:
16 Days Hong Kong, Guilin, Longsheng, Yangshuo, Shanghai, Huangshan, , Xian, Beijing Tour