China Tour Feedback from Japan Customers
We collected the feedback from our Japan customers about their experiences in China, including the ratings and comments on attractions, guides, activities, hotels and food in China cities. Would you like to look at what tour previous customer tours have recommended? If you basically like what you see you can choose to customize it to get just what you want.
Tour date: Aug. 14 2011 - Aug. 20 2011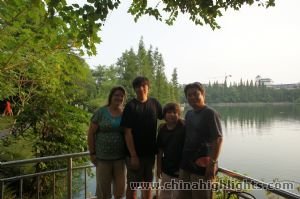 Yes, dinner was fantastic. Thank you for inviting us and, again, thank you for paying for all of our dinner. It really was very generous of you. Toshi and I were saying that we were very surprised because Kazu and Kaito were so tired and, yet, they got up the energy to have dinner with you, someone they have never met before, and had such a wonderful time.
read more
Tour title: 7 Days Guilin, Yangshuo, Xian Tour
Tour date: Nov. 6 2010 - Nov. 6 2010

Hi Simon,
My day trip was great. Both the guide and driver provided a nice tour for me.
Cheers,
Yukako
read more
Tour title: 1 Day Shenyang Tour