China Tour Feedback from Germany Customers
We collected the feedback from our Germany customers about their experiences in China, including the ratings and comments on attractions, guides, activities, hotels and food in China cities.
Would you like to look at what tour previous customer tours have recommended? If you basically like what you see you can choose to customize it to get just what you want.
Category
Year Uploaded
Customers' Home Country
Travel Advisor
Search Feedback
thank you once again for your help in organizing the our China Trip! We were very satisfied with the cruise in general and appreciate your help in particular. The taxi transfer to the cruise worked smoothly and the cruise itself was an enjoyable part of our>... Read more »
Hi Delia.
Meanwhile back in SH, I just wanted to say thank you for your great service. I enjoyed the tour a lot. Hope to have another tour soon.When back in Germany, I can send some pics when I am in Shanghai again in November to your office in>... Read more »
Dear Rebecca,
We just returned from our great vacation to China, and surely our Yangtze cruise was a highlight, not least owing to your outstanding service. Our trip and especially the transfers to and from the ship were totally hassle free. The>... Read more »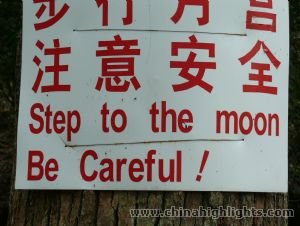 Dear Eva
Yuyuan Garden was the most memorable attraction. Our tour guide did a great job. He explained in a very entertaining way. He answered competent to all questions we had. If we saw something special during our trip, it was explained to us.>... Read more »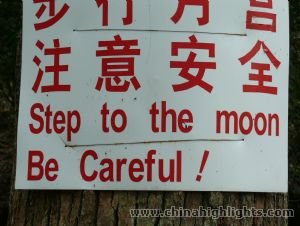 Dear Candy,
it was good meeting the charming, eloquent Chinsese travel agent, who organized our voyage! Enclosed please find a photo and the feedback. Thanks again for organizing this great journey for us. The most memorable attraction I took>... Read more »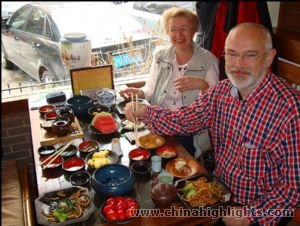 Nancy,

Our vacation was very interesting. All places and attractions what we have seen we recommend to other travelers. The Yangtze Cruise is a major part of every China tour. The river is very important not only for the people in this area but>... Read more »
Sunny,
Thank you very much again for organising the tour - we had a great experience and will certainly recommend you to our friends! Kind regards, Ekki The most memorable attraction clearly was the Great Wall. We very much enjoyed the walking tour>... Read more »
Hello Karen,
please see my answers in your mail. Overall I have to say that this was a great trip. There is nothing I would complain about. I think your company is doing a very good job in satisfying your customers. Keep this up. The River Li Cruise>... Read more »
Dear Candy,
How are you? I send you the picture and the following testimonial, which you may want to put on your homepage.Th
... Read more »