China Tour Feedback from India Customers
We collected the feedback from our India customers about their experiences in China, including the ratings and comments on attractions, guides, activities, hotels and food in China cities.
Would you like to look at what tour previous customer tours have recommended? If you basically like what you see you can choose to customize it to get just what you want.
Category
Year Uploaded
Customers' Home Country
Travel Advisor
Search Feedback
We are impressed by the Great wall, and our guide give us some useful information.The sincerity of the guide and driver is a "WOW!"to us. We will recommend you to our friends if you assure that they will also be given same good service as us. >Read more »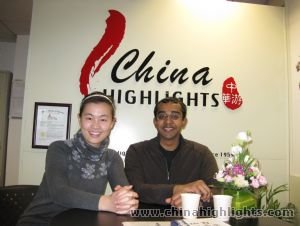 I wanted to provide some feedback on the trip overall. I was happy with all the communication you sent me on behalf of China Highlights and how prompt you were answering my questions. The personalized service was nice compared to some generic responses I>... Read more »
Ruby Zhao has been very prompt in replying and she made my itinerary exactly the way I wanted. I am very impressed by her skills in doing this. She is an excellent travel planner. >Read more »
Client:
Poojan
Tour Dates:
December 19, 2010 - December 30, 2010
Tour Title:
12 Days Shanghai, Huangshan, Yichang, Yangtze, Chongqing, Chengdu, Leshan, Emeishan, Guilin Tour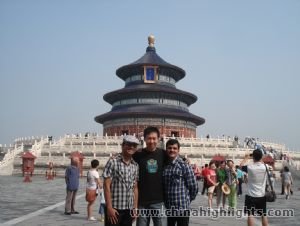 We were concerned about finding vegetarian food and Mr Li helped us locating delicious Chinese vegetarian fare, which would have been difficult without him. I wanted to buy some books on Chinese painting and calligraphy, some CD's on Chinese traditional>... Read more »
Thanks for doing a great job ... Client said his trip was " FABULOUS " .... So was good to hear that ...we will be in touch for future bookings Rgds Govind >Read more »
I must say it was a very well organized and structured tour. We are very happy with the quality of guides, car and driver. It was a pleasant experience. >Read more »
Your all English speaking guides ( Vivi in Shanghai, Gerry in Beijing & Anty in Shenzhen) are superb. I have promised all of them that next time I will come and my group will be of 8 to 10 people and they will have opporutinty to guide bigger group. >Read more »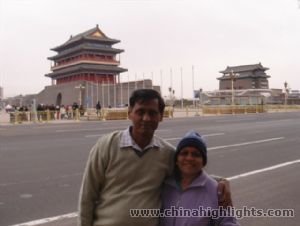 We are quite happy with planning done by you for our tour and are very thankful to you for the same. >Read more »
Client:
Mahesh
Tour Dates:
March 23, 2010 - April 19, 2010
Tour Title:
28 Days Hong Kong, Beijing, Xian, Chengdu, Guilin, Yangshuo, Chongqing, Yichang, Yangtze, Shanghai, Suzhou, Hangzhou Tour
The travelling arrangement was nice and the guide was also co-operative.The guide was very helpful and efficient in serving our food requirements.The arrangements made by the guide for skiing clothes and equipment rentals was good. The guide also helped us>... Read more »
Hi Grace,
We have returned to Singapore after a wonderful trip to China. China Highlights did a wonderful job. Will send you a note on our experiences along with some of our photographs in a day or two.
The Great Wall of China, Forbidden>... Read more »