China Tour Feedback from Malaysia Customers
We collected the feedback from our Malaysia customers about their experiences in China, including the ratings and comments on attractions, guides, activities, hotels and food in China cities.
Would you like to look at what tour previous customer tours have recommended? If you basically like what you see you can choose to customize it to get just what you want.
Category
Year Uploaded
Customers' Home Country
Travel Advisor
Search Feedback
China Hightlights, from the time of planning to arriving in Guangzhou has been very professional and accommodating. I'm glad my friend recommended your company to me and I will recommend it to others. >Read more »
As for the sight seeing; we were most impressed by the development of Xiamen and Quanzhou. and Wuyi was really nice. The only drawback was the huge crowds everywhere we went whether it was Gulangyu or Wuyi Shan. We should come in a non-peak period. But we>... Read more »
Our tour was pretty much as we expected, Bamboo Rafting .Cruises down the Li River .Liu San Jie Impressions Show and Li River and Lake Cruises were the most memorable attractions on the itinerary, and our guide also gave us some useful information,>... Read more »
If I were to organize another trip to China, I would definitely consider China Highlights again. They are an organization/tour guides that exceeded my expectations, having worked with similar organizations and guides in Europe, So...
Read more
CHRISTIAN: We have been travelling to china during the last few years, with our family and friends.Most of our trip was organized by China Highlights. we say where we like to go, what we like to do and China Highlights organized for us. and we are very>... Read more »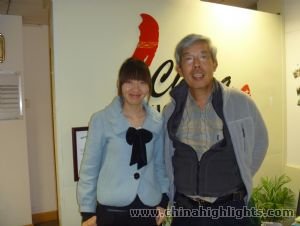 Dear Angela
We had the pleasure of meeting Jane at work during our brief stay in Guilin and Chinahighlights is extremely fortunate to have her working for the organization.She is extremely pleasant and could not be more helpful and we will have>... Read more »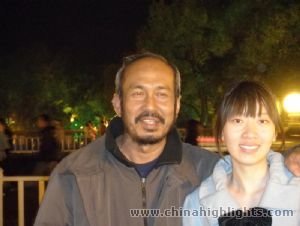 We are booking Cruise Trip from China Highlight before. Thank you very much. All journey is well done. We are very appreciated and all my click are very happy. From our deep off appreciated, we like to thank to your staff by the name of Jane Li. She done>... Read more »
The scenery in Zhangjiajie is really fantastic.I wish we have planned and spent a day or two in Chongqing.Chongqing looks good and we will plan to visit one deay in future. >Read more »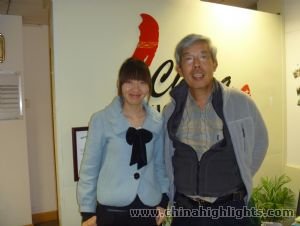 Just to say how much we enjoyed our guilin yangshou holiday organised by you and we have both an excellent tour guide sam ho and mr wang the driver and have no hesitation recommending them to other tourists >Read more »
The flexibility with the itinerary and scheduling were also great. And the base itinerary and the new sites we added to the itinerary on the fly (silk and pearl factories) became the best itinerary for us. Our tour guide Lily, she was very helpful across>... Read more »
I like the food of restaurants you recommend in the confirmation letter, it's delicious!. >Read more »
Client:
Alison
Tour Dates:
February 26, 2011 - February 26, 2011
Tour Title:
1 Day Shanghai Tour