China Tour Feedback from Malaysia Customers
We collected the feedback from our Malaysia customers about their experiences in China, including the ratings and comments on attractions, guides, activities, hotels and food in China cities.
Would you like to look at what tour previous customer tours have recommended? If you basically like what you see you can choose to customize it to get just what you want.
Category
Year Uploaded
Customers' Home Country
Travel Advisor
Search Feedback
Mitchel is a great tour guide. She knows the history of the places well. She is very friendly and speak well. She informs you in advance if there is any problem.hasa grand Hotel is good hotel when compare with other hotels we stay. It is a clean hotel and a>... Read more »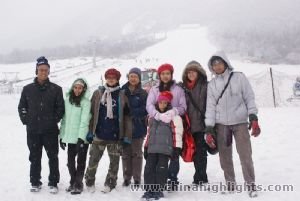 It is good to hear from you. On the whole we had a wonderful trip. Jing took care of us very well. My children and all of us loved her. The restaurants she brought us to were very good. We got to experience delicious authentic Sichuan food.Simon we are very>... Read more »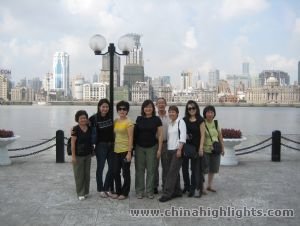 Dear Grace,
Sorry for the delayed response....catching up on work and due to Muslim New Year, staff all on leave and there were only two of us left to man the office.
Huangshan was the most memorable attraction we visited>... Read more »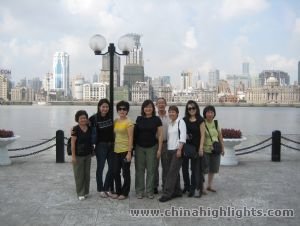 Hi Grace
I'm back finally settled in after a week. Trip was really good as mainly the company was fantastic.
The only complaint I have is the weather is just too hot and I shop so much that I was 16kg overweight … and the few>... Read more »
Hi Grace,
We think sailing through the 3 gorges was the most memorable attraction.
Fendu guide was the most outstanding tour guide. He can crack jokes to keep foreign guests interested. All>... Read more »
Dear Grace,

Sorry for the delayed response.Was very busy since coming home.Some tour members have not responded so sending those photos that have been agreed upon. As per your questions, see below:

Potala Palace and Sera>... Read more »
Dear Sunny,
Thank you very much for this arranging the wonderful trip for me. I just wanted to say that I think you've done a fantastic job on this tirp! Your prompt and efficient help is greatly appreciated. If i do go>... Read more »
Dear Karen

Thank you very much for your arrangement for our trip to China. The coordination was quite well done, and your agents contacted us at least one day before our departure to SuZhou and Hangzhou.

We left Shanghai on 18>... Read more »