China Tour Feedback from Netherlands Customers
We collected the feedback from our Netherlands customers about their experiences in China, including the ratings and comments on attractions, guides, activities, hotels and food in China cities.
Would you like to look at what tour previous customer tours have recommended? If you basically like what you see you can choose to customize it to get just what you want.
Category
Year Uploaded
Customers' Home Country
Travel Advisor
Search Feedback
You definitely have wonderful staff and I'd still like to thank you as well for all the hard work you put in for our group! >Read more »
Via the various survey forms you will notice that we appreciated and rated the services mostly very high. I take this opportunity to mention the tour guides Happy in Beijing and Caroline in Xian, both of them were outstanding and by sharing their personal>... Read more »
Ms Nora Ou has been of excellent assistance to us in planning and arranging our trip to China this summer. She has gone out of her way to assist us including during weekends and even send us a message during Chinese New Year holidays. >Read more »
Ms. Karen Yang has been a great help in organizing our trip to China. She was very responsive, and keeping us up to date of changes in our itinerary in a timely matter. The whole trip was flawless! >Read more »
Thank you very much for changing our flight. We are having a wonderful day in Xian; the warriors are unbelievable. So far, we are very impressed with China Highlights. >Read more »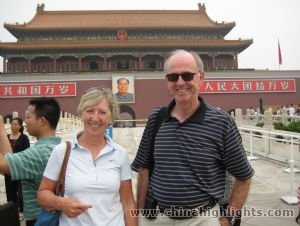 We have to stress that the swift and adequate way you have handled all our preferences was fantastic. This goes also for the electronic documentation you have sent. We never experienced this before and we think it is unique for a travel agency. This was the>... Read more »
Thank you very much for your service in looking after us. We really appreciate it. The tour we did to Chengdu and Jaizhougai was fantastic. The guide, Jerry, was good. He looked after us very well. We did do a lot of walking in the parks, and we calf>... Read more »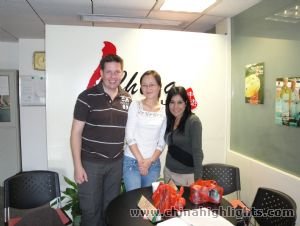 In particular I want to mention the great contact we had with you Grace, providing us with a constant flow of great information, with the patience to make numerous adjustments to our personalized schedule. China Highlights has provided us with one of the>... Read more »
Dear Jane,

We returned home safely and would like to thank you for the tickets, which were delivered in the hotel as promised.
Thank you for the excellent service.

With kind regards,
Willem
>
Read more »
We greatly enjoyed our Xian trip. Very well arranged. Everything worked out fine, in time, etc. We appreciated the flexibility of the guide Wallace (we changed the schedule quite a bit last minute). >Read more »