China Tour Feedback from Netherlands Customers
We collected the feedback from our Netherlands customers about their experiences in China, including the ratings and comments on attractions, guides, activities, hotels and food in China cities.
Would you like to look at what tour previous customer tours have recommended? If you basically like what you see you can choose to customize it to get just what you want.
Category
Year Uploaded
Customers' Home Country
Travel Advisor
Search Feedback
Oscar, our guide, was such a nice guy, in the 3 days we spent together we had real fun in a very relaxing way... I am sure China Highlights will pick a hotel by the lake, because walking by the lake area in the evening hours gives a good view of how the>... Read more »
Client:
Bootsma
Tour Dates:
August 24, 2010 - September 7, 2010
Tour Title:
15 Days Beijing, Xian, Guilin, Yangshuo, Longsheng, Chongqing, Yichang, Yangtze, Shanghai Tour
thank you very much, also on behalf of my wife, for all the work and patience you yourself has given in the preparation of the tour. To answer your questionnaire I can oinly say that all went extremely well. The hotels were first class, particularly Yeo>... Read more »
Your organised part of our trip was very good, and if you give me the emailadress of your customer from Holland, I will sent her an email about my experiences with China Highlights >Read more »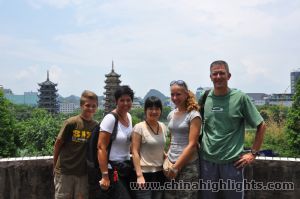 Ik ben benaderd door Delia Xie van China Highlights omdat wij via haar een deel van onze China reis hebben laten verzorgen en ik begrijp dat u niemand kent die ervaring heeft met deze company. Ik kan u zeggen dat ik zeer tevreden ben met de>... Read more »
I'm really happy with the service of China Highlights and the cruise was a wonderfull experience! overall we were very, very satisfied. Any way I would like to recommend China Highlights. Good service, good staff, great rooms. >Read more »
We may contact with China Highlights, a Chinese travel organization which appears to be a very adequate functioning organization. we had very good communications, adequate English, a very quick reaction time, and always easily to be reached. The information>... Read more »
All your guides were very friendly, courteous and helpful. All arrangements were at least what I had expected and some even exceeded my expectations. Thanks again and should I travel that way again, I will surely book with you, >Read more »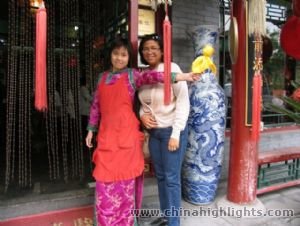 Dear Sunny,
We arrived yesterday after an amazing trip to China, a fantastic experience and we definitely want to see more of China next year !
The services rendered by your company exceeded our expectations. Looking back on our trip, the>... Read more »
Dear Eva,
It took some time to reply on your request because our stay in Shanghai took longer than anticipated and we thus up till now we had no time to evaluate our trip.
First of all let me tell you that it was a real pleasure to meet>... Read more »
Client:
Andre
Tour Dates:
June 1, 2009 - June 22, 2009
Tour Title:
22 Days Chengdu, Leshan, Mt.Emei, Guilin, Yangshuo, Chongqing, Yichang, Yangtze, Shanghai, Suzhou, Hangzhou Tour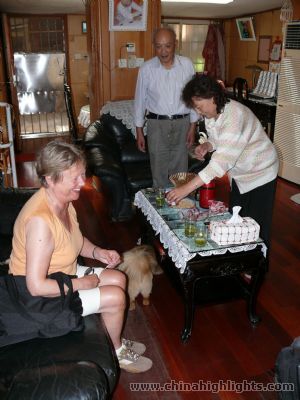 Dear Sunny Xie,
Back home again from China my wife and I like to thank you for a wonderful tour in China. It was perfectly arranged from our arrival in Hong Kong till our departure from Shanghai Airport exactly according to the itinerary which>... Read more »