China Tour Feedback from New Zealand Customers
We collected the feedback from our New Zealand customers about their experiences in China, including the ratings and comments on attractions, guides, activities, hotels and food in China cities.
Would you like to look at what tour previous customer tours have recommended? If you basically like what you see you can choose to customize it to get just what you want.
Category
Year Uploaded
Customers' Home Country
Travel Advisor
Search Feedback
Your itinerary is first class! We are both very impressed and grateful (you can be assured we will only recommend you to friends who wish to visit Beijing - providing of course the tour is as excellent as it sounds). >Read more »
Penny was really outstanding. Her English and her historical knowledge made interesting trips and she had a bubbling and outgoing personality. She also showed a great interest in me and seemed to understand a lot about the differences between European and>... Read more »
This tour itinerary was best for my circumstances and needs.All the attractions visited had special features and qualities that made them very unique and memorable. I personally found the visit to the Potala Palace in Lhasa a very memorable experience.>... Read more »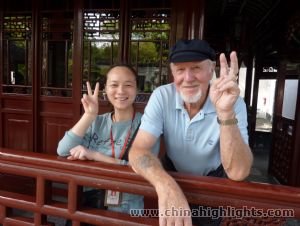 The Summer gardens and Longi terraces were the most memorable attraction we visited.Our guide in Beijing Julia as she always said enough and knew all answers and fun. I would recommend China Highlights for all that you just mentioned and will. >Read more »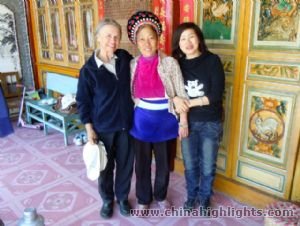 our holiday in China was fabulous. And this was especially so because of the very professional, polite, generous and helpful tour guides. They were all extremely knowledgeable, in fact we were stunned many times by their thorough knowledge of not just their>... Read more »
Client:
Robert
Tour Dates:
March 1, 2011 - March 30, 2011
Tour Title:
30 Days Hong Kong, Guilin, Yangshuo, Kunming, Jianshui, Yuanyang, Dali, Lijiang, Chengdu, Emeishan, Chongqing, Yangtze, Yichang, Wuhan, Xian, Luoyang, Pingyao, Datong, Beijing, Guangzhou Tour
My tour guide, Peicy Wang has delightful personality, always happy and smiles all the time she was flexible and nothing was too much trouble,thought of everything. I felt like I was on holiday with my best friend. She is a perfect guide! >Read more »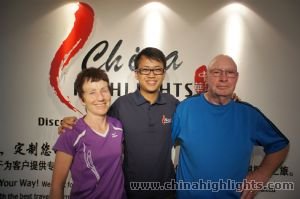 we are very very pleased with the itinerary we now have. Michael has been very very helpful and patient, especially when I kept changing things. It must be very hard to satisfy customers who want to do and see everything, within a budget,and in such a large>... Read more »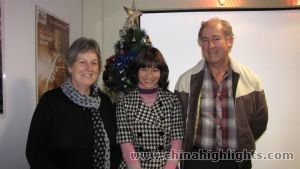 Nihao! I am John from New Zealand. This is the second tour I have done with China highlights tour and the second I have done with Candy. I found the experience very good and no problem whatsoever and I enjoy every moment of it. And I recommend it to>... Read more »
Dear Candy.
I hope you get these photos which were a very small part of the hundreds that I took. John has told me that he did an evaluation for you. Well, may I add that the trip was fabulous in every way and I would have no hesitation in>... Read more »
The guides were both really great; the Suzhou-Tongli driver was great (didn't do much driving for the Shanghai extension); our highly-customised Suzhou itinerary was great;the Tongli visit was great too. >Read more »