China Tour Feedback from South Africa Customers
We collected the feedback from our South Africa customers about their experiences in China, including the ratings and comments on attractions, guides, activities, hotels and food in China cities.
Would you like to look at what tour previous customer tours have recommended? If you basically like what you see you can choose to customize it to get just what you want.
Category
Year Uploaded
Customers' Home Country
Travel Advisor
Search Feedback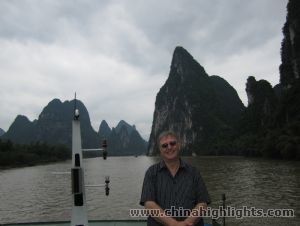 Thank you once again for a wonderfull visit to China ---- it was well organised, we had zero issues and everyone was so friendly and helpful – great to tour with China Highlights. >Read more »
Louis and I had a wonderful trip to China and all the arrangements made by China Highlights were absolutely perfect. >Read more »
A very special thank you to our Guide Gerry who made this trip so memorable and worthwhile. We really appreciated having Gerry as our guide. He was such a gentleman with so much of knowledge about China's history and culture. He was extremely helpful>... Read more »
Having been living and working in China for nine years now, my wife and I have travelled the country quite extensively, but never before have I been so satisfied with the service our a tour company.My children couldn't stop talking about their experiences,>... Read more »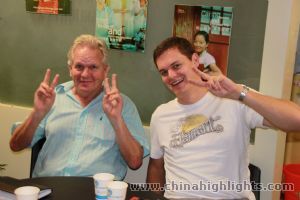 We never felt this before and the way your guides taught us, and also the other people we met through them, have really made us see China with different eyes. >Read more »
We really enjoyed the trip and thanks again for rescheduling the trip so many times. >Read more »
This is our first trip to China, and we come over from South Africa, it is a long way to come and China Highlights has made us feel very welcome and we've been well looked after. Guilin is a beautiful city and well worth visit.We weren't sure what we would>... Read more »
Dear Eva,
In short, we enjoyed our first visit to China a LOT! The most memorable attraction we visited is Great wall and Terracotta Warriors. Unfortunately, we have had an overcast day on the Wall, but I intend coming back to Beijing, just for a>... Read more »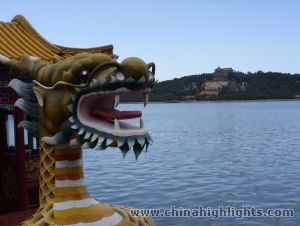 Hello Sunny,

I had a wonderful time in China and wanted to thank you for organising all of it. Everyone I met were wonderful people, providing the best customer service I have ever experienced and they were efficient and interesting.>... Read more »
Hi Karen
I must also compliment you on the excellent manner in which you handled the entire process of booking my itinerary, the last minute changes with Lhasa, and all of the arrangements.
Read more »